---
National PAC Conference
March 7-10, 2016 — Loews Miami Beach Hotel — Miami, FL
---
Please check back in the late summer/early Fall
for information on the 2017 conference
2016 Agenda
Monday, March 7 | Tuesday, March 8
Wednesday, March 9 | Thursday, March 10
This year's conference features four learning tracks to guide your experience:
| | | | |
| --- | --- | --- | --- |
| | Strategy and Management | | Communications |
| | Fundraising | | Professional Growth |
---
2:30 p.m.
Registration
3 p.m.
Is Your PAC Ready for Success? A Download of Top PAC Management Benchmarking Data
and Trends
Looking to gain a better understanding of what best-in-class PACs are doing to fundraise and motivate their audience? Curious how they are leveraging their resources and internal stakeholders or the ways they build transparency into their program? In this session, hear about the data from the Council's 2015 PAC Benchmarking Report — including a special look at what the largest and fastest-growing PACs are doing — to gain insights on the trends that could breathe new life into your PAC program.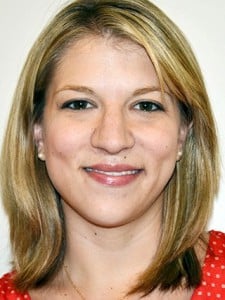 Hannah Wesolowski 
Associate Director, Political Engagement
Public Affairs Council
@PACouncil

4:30 p.m.
Meet Your Mentor Reception
Mentor program participants will have the chance to meet other first-time attendees and mentors to build new connections and learn how to make the most of your PAC Conference experience.
5 p.m.
Welcome to Miami Networking Reception
Join us for our opening reception and then explore the best of Miami Beach with old friends and new contacts.
Generously Sponsored by:
7:45 a.m.
Registration and Networking Breakfast
Generously Sponsored by: 
8:15 a.m.
General Session
The Changing Nature of Politics: Where the Next Generation is Leading America
A Morning with Author Kristen Soltis Anderson
Generously Sponsored by :
Kristen Soltis Anderson's work focuses on how data analytics and digital intelligence influences the way youth, women and minorities vote. Blending observations from focus groups, personal stories and polling results, she will share key insights into the changing nature of American politics, where cultural trends are heading and how we should change our approach in talking about the political system.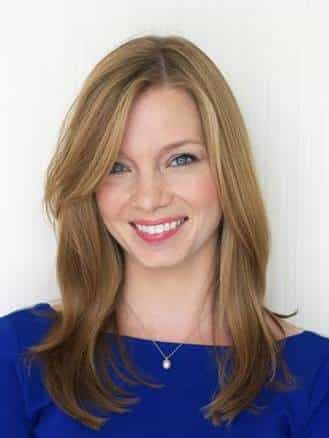 Kristen Soltis Anderson
Co-Founder and Partner, Echelon Insights
Author, The Selfie Vote: Where Millennials Are Leading America (And How Republicans Can Keep Up)
9:45 a.m.
Break
10:00 a.m.
Concurrent Workshops A
A1: Leveraging Your PAC Budget to Get the Most Bang for Your Buck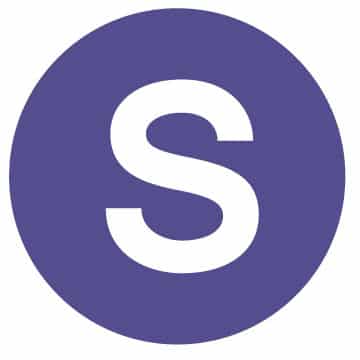 A robust, effective PAC giving strategy is about much more than just deciding which candidates to support. In this session, panelists will discuss how to develop strong relationships with candidates and make sure every dollar you give helps you in that effort. Plus, we'll share how doing so can build strong internal buy-in for your PAC. Hear about:
Building a plan that not only identifies who to support but also when and how to make a contribution that furthers your relationship building efforts
The best tactics to maximize the impact of your contributions to candidates, party committees, caucuses and more, including working with fundraisers and utilizing headquarter events, in-district delivery and other opportunities
Ways to leverage your contributions to get leadership and key stakeholder support for the PAC by showing them the value of the process
Gary Whidby
PAC Manager


DaVita HealthCare Partners Inc

Sarah Milligan
Director, Political Affairs/ADPAC


American Dental Association

A2: Visual Building Blocks: The Top Ways to Create and Use Videos, Infographics and Other Graphic-Driven Tools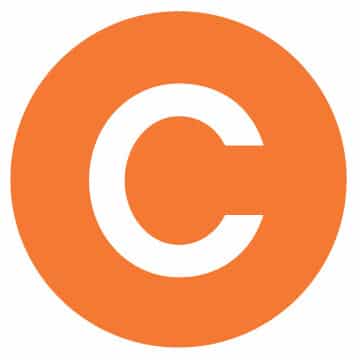 Looking to find the best way to effectively share information with your PAC community? Visual-driven engagement is becoming an increasingly important way to share complex information as well as capture your stakeholders' attention. In this session, we'll delve into the best ways to build and use these mediums in your PAC program, including:
Why impactful visuals are important ways to communicate with your PAC community
How to determine what information lends itself to which visual medium and the best ways to effectively build videos, infographics and websites for the biggest impact
How visuals can and should fit into your larger PAC outreach and fundraising strategy to build a cohesive brand and the best ways to leverage them now and into the future
Jim Scott Polsinelli 
Creative Director/Vice President
DDC
@mrpushups

Kelly Eaton
Senior Manager, PAC & Political Programs
Hewlett Packard Enterprise
@kelly_nydc

A3: Targeting Your Efforts: How to Develop an Integrated PAC Fundraising Campaign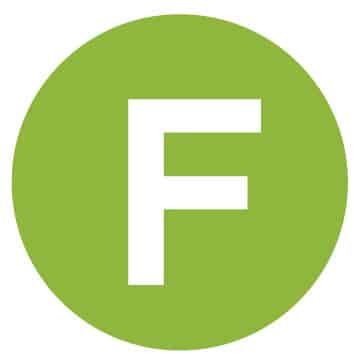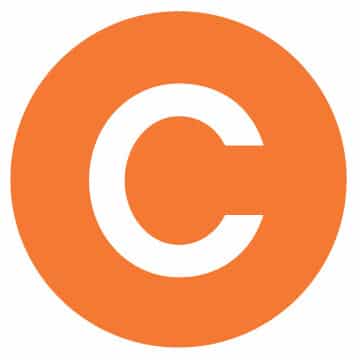 An effective PAC fundraising campaign is more than just a series of emails or messages. Multiple messengers, catchy themes and varied communications methods play a major role in successfully educating and attracting eligibles. Hear how the many components of a good campaign should complement each other and what you need to be successful. We'll discuss:
Key considerations in determining what your fundraising campaign should look like, including timing, where your donors are and what messengers are important to your efforts
Finding ways to incorporate and connect all communications elements in your campaign, like executive outreach, events, email strategies, personal touches, videos and more
The key elements that contribute to successful campaigns such as leadership buy-in, resources and creativity — and the best ways to not only get the support you need but also how to measure and communicate your success
Tracy Winn
PAC Manager


Anthem Inc.

Daniel O'Brien
Director, Political Affairs


National Association of Federal Credit Unions
11 a.m.
Break
11:15 a.m.
Concurrent Workshops B
B1: Corporate PAC Legal Rules: Keeping Your PAC Compliant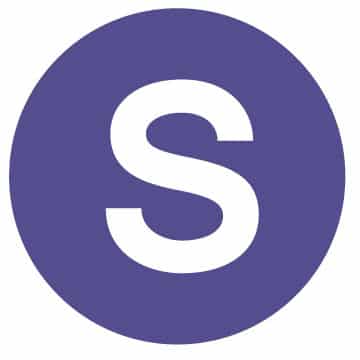 Hear from expert Ken Gross on the compliance rules that affect your corporate PAC. Ken will provide a comprehensive legal overview on topics from FEC filing requirements to the legal nuances you need to understand when planning your communications and fundraising activities. He'll cover:
Campaign finance rules for establishing and operating a corporate PAC, as well as recent changes and developments in campaign finance law
The rules governing how you can solicit for the PAC, including the solicitable class, fundraising restrictions and gift and incentive limitations
What your organization should consider to ensure all PAC operations, communications and other activities are compliant
Kenneth A. Gross
Partner


Skadden, Arps, Slate, Meagher & Flom
B2: Getting Your PAC Ready for the Election: Making the Most of Election Year Engagement Strategies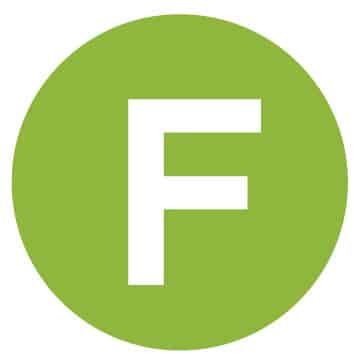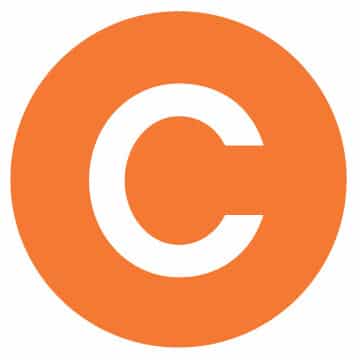 Spending PAC dollars in an election year can be time-consuming – and many people's primary focus – but the real opportunity is raising money and generating excitement for your long term political program. Are you prepared to use the 2016 schedule to your advantage? With a calendar increasingly occupied by primaries, conventions and more, we'll discuss the best ways to develop a strategy to build momentum, including:
The best ways to use election excitement to boost your fundraising opportunities and explain the impact the PAC has on your organization's success
Using election education and GOTV efforts, the conventions, primaries and opportunities to engage with candidates to educate current donors and attract new ones
Finding the best ways to share election information and the impact of a successful PAC to your organization with your stakeholders before, during and after the election
 
Zack Mooneyham
Manager, Government Affairs
Air Line Pilots Association, International
@sfdcny

Sheila Eddings
Analyst, Civic Action


Sanofi US
B3: Association PAC Legal Rules: Keeping Your PAC Compliant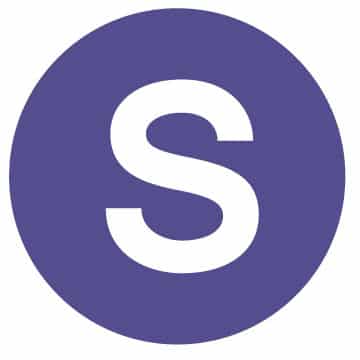 Election law expert and former FEC commissioner Michael Toner will discuss the compliance rules impacting your association's PAC activities. Michael will provide a comprehensive legal overview on topics from FEC filing requirements to the legal nuances you need to understand when planning your communications and fundraising activities. He'll cover:
Campaign finance rules for establishing and operating an association PAC, as well as recent changes and developments in campaign finance law
The rules governing how you can solicit for the PAC, including the solicitable class, prior approval for trade associations, fundraising restrictions and gift and incentive limitations
What your organization should consider to ensure all PAC operations, communications and other activities are compliant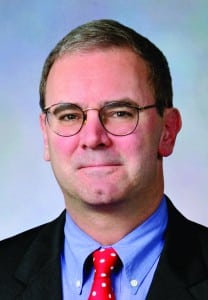 Michael Toner
Partner & Election Law Co-Chair
Wiley Rein LLP
@michaeletoner

12:30 p.m.
Industry Networking Lunch
An opportunity to meet, connect with and learn from your industry peers
Generously Sponsored by:
1 p.m.
PAC Resource Marketplace Opens
Meet the top PAC compliance, fundraising and management vendors in this one-of-a-kind marketplace
1:30 p.m.
The Lawyer Is In: Legal Advice and Guidance for Your PAC
Our compliance experts will be available to address your unanswered legal questions.
*Sign up for a 10-minute slot at the registration desk. Available until 2:45 p.m.
Kenneth A. Gross
Partner


Skadden, Arps, Slate, Meagher & Flom

Michael Toner
Partner & Election Law Co-Chair
Wiley Rein LLP
@michaeletoner

1:45 p.m.
Concurrent Workshops C
C1/C2: PAC Breakout Insight Sessions*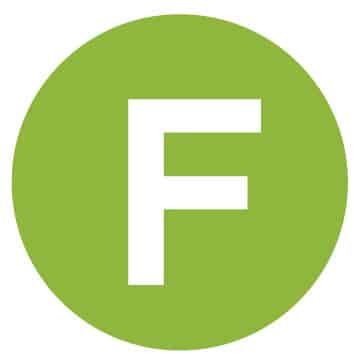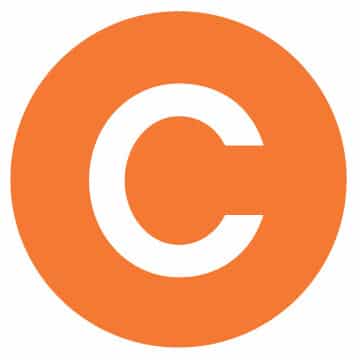 Connect with your association or corporate PAC peers by joining a group based on your organization type and PAC size per election cycle to discuss shared and unique challenges
C3: To Share or Not to Share: Developing a Strategy to Manage the Demand for Transparency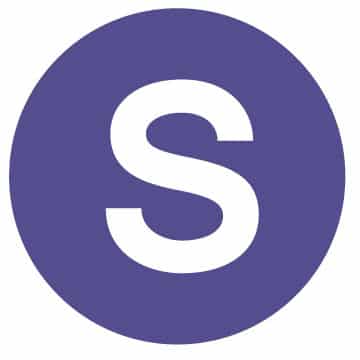 The issue of corporate political disclosure has received increased attention in recent years. With all of the discussion around this topic, many companies are trying to figure out how much disclosure is enough. In this session, we'll discuss the history of this issue and the right way to assess and execute a transparency strategy. We'll address:
Where the push for disclosure comes from and the key players in the transparency arena
How to assess what level of disclosure is right for your company, including who should take part in the conversation, how to handle proxy proposals and key factors to consider regarding what to disclose
Taking your disclosure to the next level by considering inclusion of association memberships, public policy positions and campaign contributions in your company's disclosure practices
Doug Pinkham 
President
Public Affairs Council
@PACouncil

2:45 p.m.
Networking Break
3:15 p.m.
Concurrent Workshops D
D1: Can I Really Do That? Understanding Legal Rules in an Election Year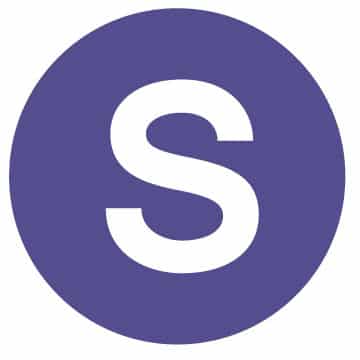 While an election year brings many possibilities with the PAC and your political program, it can also provide a lot of compliance challenges. In this session, learn how to take advantage of all this year has to offer while making sure your organization is in line with the rules. In addition to answering your questions, expert Ken Gross will discuss:
Fundraising at the office: Corporate bans on fundraising and related exemptions and the difference between constituent events and candidate events
How your organization can promote GOTV efforts and the limits on what you can do
Engaging in the 2016 conventions and inaugural activities
Kenneth A. Gross
Partner


Skadden, Arps, Slate, Meagher & Flom
D2: The Next Generation: Finding, Attracting and Keeping the Younger Donor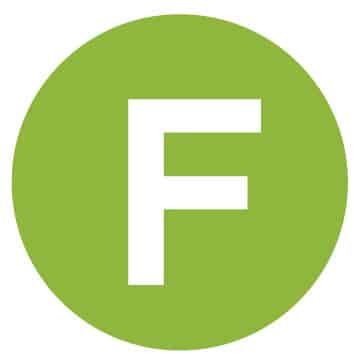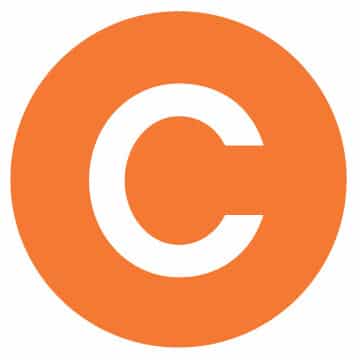 As senior management and organization leadership retire in ever-increasing numbers, many PACs are worried about how to get newer, younger employees and members interested in and investing in the PAC and political activities. Join this facilitated discussion to discuss common challenges and brainstorm solutions. We'll talk about:
Why this challenge exists, including a look at the data, and understanding the impact for your organization
What potential younger donors care about and ways to answer, "What's in it for me?"
The various ways to communicate with younger professionals, including what grabs their attention and what organizations are doing to motivate them to act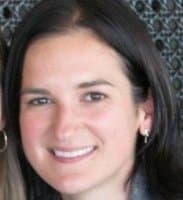 Amy D. Meli
Senior Vice President, Consulting
Aristotle International
D3: How to Get From Here to There: Building a Long-Term Strategic Plan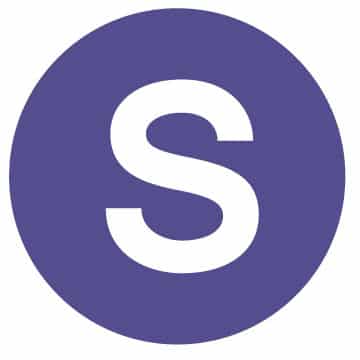 Achieving big growth in your PAC receipts and strategy takes time, stakeholder buy-in and commitment to a plan. In this session, hear from two top PAC practitioners on how they've changed the way their PAC operates — from developing a comprehensive long-term plan to making sure they address key deliverables along the way. Our panelists will discuss:
What a strategic plan looks like and how the planning process works, including how to develop realistic goals, what to plan for in the short and long terms and what elements of your program take time to truly grow
How long-term planning can impact a PAC's fundraising through sophisticated program development, stakeholder buy-in and the introduction of new initiatives
Using the planning process to identify ways to build your political strategy and how to change your organization's relationships and reputation over the long term
 
Shannon Aimone
Vice President, PAC Director
JPMorgan Chase & Co.
@MommaAimone

Bridget Driggs
Senior Director


Property Casualty Insurers Association of America
4:15 p.m.
Break
4:30 p.m.
General Session
Building the Persuasive Email to Boost Fundraising Revenue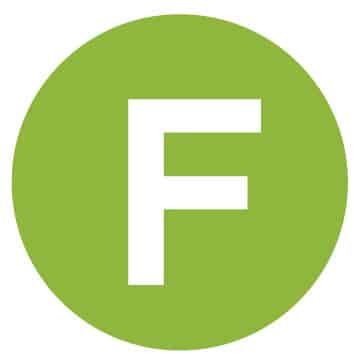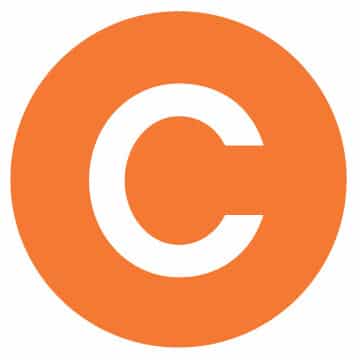 Returning favorite Mandy O'Neill, a nonprofit fundraising expert, will join us in this general session to discuss the strategic power of email. While nearly every PAC employs email to engage and fundraise from their audience, there are many ways to use it to achieve an even greater impact. Mandy will discuss the best ways to build email campaigns to tell a story and boost participation. You'll walk away with great inspiration and tangible takeaways you can implement your first day back in the office.
5:30 p.m.
Resource Marketplace Open House and Networking Reception
Thank you to our participating exhibitors:

8:00 a.m.
Networking Breakfast
8:30 a.m.
General Session
2016 PAC Award Winners: Recognizing Best-in-Class Programs
Which PACs have implemented great new strategies in the last year and will be crowned the leading corporate and association PACs this year? Join us for an insightful discussion on both the strategies and tactics it took for these organizations to become top PAC programs.

Generously Sponsored by:
9:45am
Break
10 a.m.
Concurrent Workshops E
E1: A Multistate Footprint: Managing a Diverse PAC and Political Contribution Program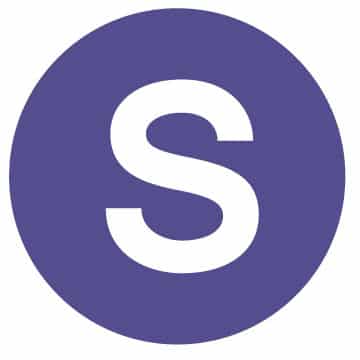 Building a political giving strategy at the state level presents unique challenges for any political program facing the challenge of tackling different rules in every jurisdiction. In this session, hear from a compliance expert and a top political program on key strategies for streamlining the decision-making process, understanding compliance challenges and managing it all. Panelists will discuss:
Understanding where it makes sense to use federal PAC dollars versus a state PAC versus giving corporate money
What considerations should go into your discussions about how your strategy should look in different states, including pay-to-play rules and unique state limits and laws
How to develop processes to manage compliance issues in multiple jurisdictions and establishing appropriate checks and balances to protect your organization in both legal and reputational terms
Elizabeth Bartz
President & CEO
State and Federal Communications, Inc
@elizabethbartz

Jennifer Spall
Senior Director, Political Programs
Wal-Mart Stores, Inc.
@jenrpblcn

E2: More than the PAC: Driving Executive and Leadership Direct Giving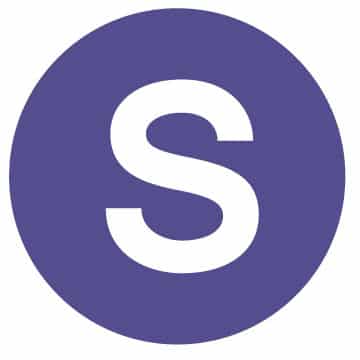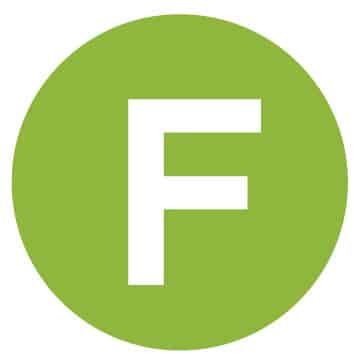 Many PACs struggle with gaining leadership support of the PAC, so considering fundraising directly for candidates may seem daunting. However, building robust executive and leadership giving programs can help boost your organization's political impact. Hear how to make sure both your PAC and direct giving programs work together. We'll discuss:
What an executive or leadership giving program looks like and how to ensure it addresses both individuals' and the organization's priorities
How best to engage and educate senior leaders on the value of their direct candidate contributions, while keeping them strong contributors to the PAC
The best ways to motivate and recognize contributors, manage expectations and measure and communicate success
Will Griffith
Senior Manager of Political Affairs


American Health Care Association

Kate Abel
Political Director


Aetna Inc.
E3: PAC Breakout Insight Sessions*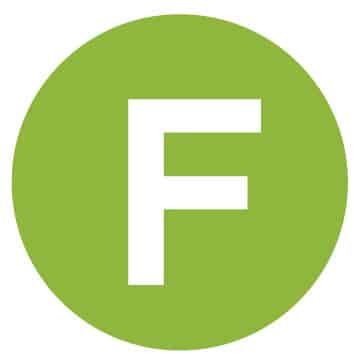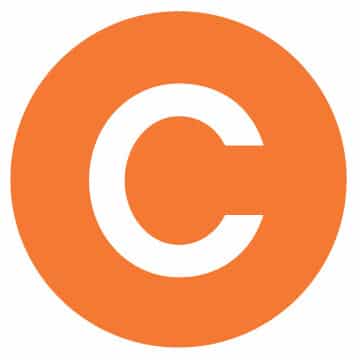 Insight sessions are designed to be a rapid-fire exchange of ideas that give you creative solutions for ongoing challenges. Connect with your association or corporate PAC peers by joining a group based on your organization type and topic of interest to discuss shared and unique challenges on these subjects:
Corporate PACs
Connecting With New Hires
Soliciting Your Corporate Board
My Donors Aren't Where I Am
Association PACs
Managing the Prior Approval Process
Leveraging Annual Meetings and Trade Shows
Integrating My PAC and Grassroots Programs
11:15 a.m.
Break
11:30 a.m.
Concurrent Workshops F
F1: Driving Contributions through PAC Charitable Match (Corporate Focus)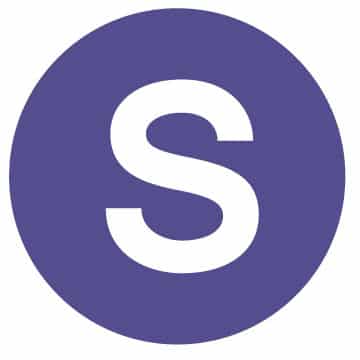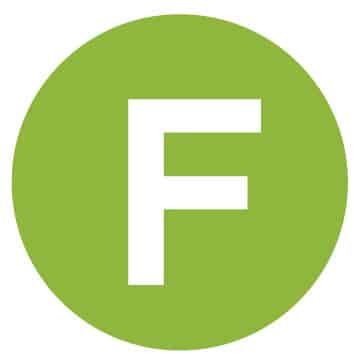 PAC charitable match programs can be the most effective tool for many corporate PACs in getting new donors and encouraging current donors to give at higher levels. But what is the best way to structure and administer your program? How do you leverage it to increase your receipts and participation? Join our panel of experienced PAC experts to discuss:
The best ways to structure your PAC match program to help you meet your fundraising and participation goals
How top PACs effectively administer their program, including a nuts-and-bolts discussion on getting senior executive buy-in, advertising your PAC match benefit and how to get the checks to charities
Ways that PACs work with United Way or their company's charitable matching program to help both efforts succeed
Jennifer Brady Brooks
PAC Manager


Northrop Grumman Corporation

Kathy J. Crowder
Manager, Regulatory Affairs
Entergy Services, Inc.

Mary O'Reilly
Vice President


Public Affairs Support Services
F2: Getting Smart About Email: How Subject Lines, Timing, Messengers and More Impacts Your Success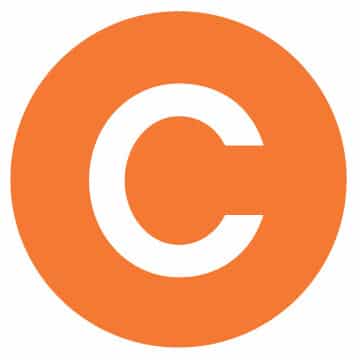 Email is about more than just persuasive storytelling. Hear from experts at the forefront of digital strategy who will discuss how art meets science. They'll delve into the digital communication components that impact your ultimate fundraising success, including:
Secrets from the campaign trail on the best ways to build and use email to work smarter — not harder — to attract new donors and keep your current ones excited and engaged
An overview of A/B testing, including how it can help you identify who should send your email, when to send it and what subject lines get the most opens
Understanding how email systems affect how your recipients receive and see email, and how that should impact the way you set up and send your message
 
Rachel Ward
Vice President, Business Development
Blue State Digital
@CTinDC

Orwin Evenson
Digital Analyst
Blue State Digital
@garrett_orwin
F3: What's My Motivation? Developing a Recognition and Incentive Strategy to Entice Your Members (Association Focus)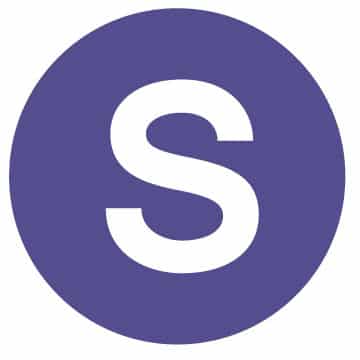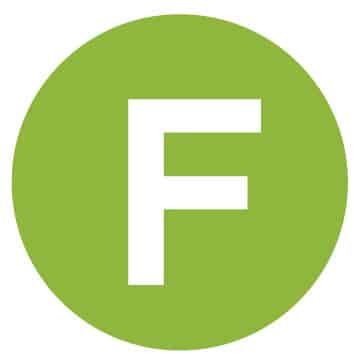 What makes your current donors contribute to the PAC? If you can't answer that question, then you may have trouble attracting new donors. PAC success depends not only on how well you tell your story but also on finding the recognition and incentive strategy that motivates contributions. We'll discuss how to find the benefits that fit your organization's culture, including:
Identifying what motivates your eligibles to give and what rewards they find most valuable
Incentive ideas that will give you the most ROI for the time and money you invest, including recognition, special events, access to political leaders and more
Reassessing giving levels and finding the right mix of rewards for each level, plus how to incentivize eligibles that aren't located in one place
 
 
Jennifer Flemming
Director, NABPAC


National Association of Broadcasters

Jeanne L. Slade
Director, Political Affairs


American College of Emergency Physicians
12:30 p.m.
Boxed Lunch

Mentor Meetup
Check in with your mentor group to discuss new ideas and questions before enjoying a free afternoon.
Member Orientation:  How Can the Council Help?
Tote your boxed lunch with the Council staff to learn about the benefits of a new Council membership or be refreshed on engagement opportunities that current members receive.
5:30 p.m.
Networking Reception
Generously Sponsored by: 
8:15 a.m.
Networking Breakfast
8:45 a.m.
General Session
Countdown to November: What to Expect in the 2016 Elections
The 2016 elections are shaping up to be the most interesting in years. Top political analysts Jennifer Duffy and Nathan Gonzales will share their thoughts on what will happen this fall and the major issues that are going to determine the outcomes in Congress, the presidency and even the states.
 
Jennifer Duffy
Senior Editor
The Cook Political Report
@jennifereduffy

Nathan Gonzales
Editor & Publisher
The Rothenberg & Gonzales Political Report
@nathanlgonzales

See a sneak peak with Nathan's article, Senate Races Matter (And Even House Races, Too)
10 a.m.
Break
10:15 a.m.
Concurrent Workshops G
G1: The Messenger Matters: Building an Effective Peer Champion Program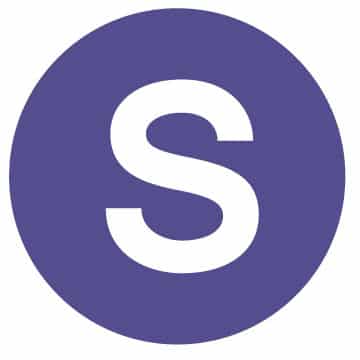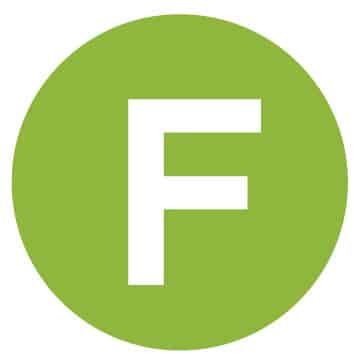 Utilizing PAC champions to help in your fundraising can elevate any PAC program, but no effective peer fundraising effort is created overnight. So what does it take to get a peer-to-peer program off the ground? Hear from top PAC practitioners on the strategy and building blocks that are moving their PACs forward. They'll share the inner workings of their PAC champion program, including the secrets to success and the challenges they've navigated. Hear about:
How to develop a strategy for integrating your peer champions into your larger PAC fundraising plan, including when and how best to use them
Who makes the best PAC champions, and how to target, recruit and train them for your program
Special considerations that are key to success, like developing materials and goals for your champions, gaining leadership buy-in and finding what motivates your champions to achieve success
 
Ted Burnes
Director, RADPAC and Political Education


American College of Radiology

Phil Giles
PAC & Grassroots Manager


MassMutual Financial Group
G2: Emerging Technology and What It Means for Your PAC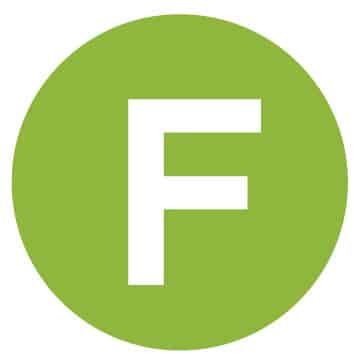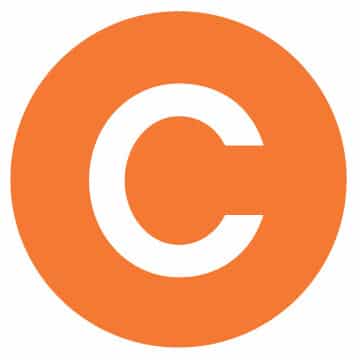 Is your PAC using technology to help reach your donors, make contributing easy and share information? Join us to hear how PACs are catching up to other fundraising sectors with the use of technology. Understand the different options out there, how to use them and the impact it may have on your program. Hear from the Council's digital advocacy expert on:
The most efficient ways to capture contributions — whether via email, at events or in your general fundraising efforts
What to consider when looking at apps, mobile-optimized sites and other tools, and the option that best meets your needs
How the use of new technology will change the way you communicate about your PAC
Nick DeSarno 
Manager, Grassroots and Communications
Public Affairs Council
@PACouncil

G3: Am I On the Right Path? Conducting a Communications Audit for Your Political Program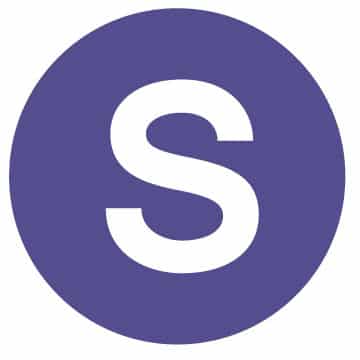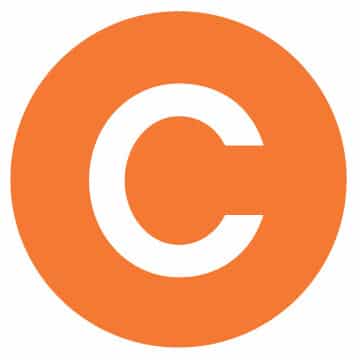 Thinking about changing your communications materials can seem like an insurmountable challenge. But through a thoughful review and identifying your shortcomings, you can determine how to tell your story in a different way. If you're looking to make a change, join us for this session where our speakers will discuss:
How the audit process works: What materials to look at, what components to assess and who should be part of the discussion
The best ways to understand which communications options will help you achieve your goals
Finding ways to tell a cohesive — and creative — story by making sure all components of your communications fit together and contribute to your larger outreach, fundraising and transparency efforts
 
 
Matthew Zablud 
Partner


BeeKeeper Group 

Jennifer Thomas
Manager, PAC and Political Compliance
Johnson & Johnson
@jennyt828

11:15 a.m.
Break
11:30 a.m.
Concurrent Workshops H
H1: How Do I Get Ready Professionally? Setting Your Career Path 

What's next for you? Before you head back to the office, join us to talk with recruiter Lisa Ryan to discuss the best ways you can grow in your career — whether you choose to stay in the PAC world or move elsewhere in public affairs. Lisa will discuss the ways to stand out, including:
The best way to sell your skill set to move to the next level — either within your current role or in a new one
How to attract and work with recruiters looking to fill top public affairs positions, including how to build relationships with them so you are at the top of their list
What you need to know if you are considering changing course in your career and the most effective ways to seek out the experience and connections you need to make that change
Lisa Ryan
Senior Vice President
Heyman Associates, Inc.

H2: Getting to "Yes": Strategies for Convincing Your Boss, PAC Board and Stakeholders to Put Conference Insights into Practice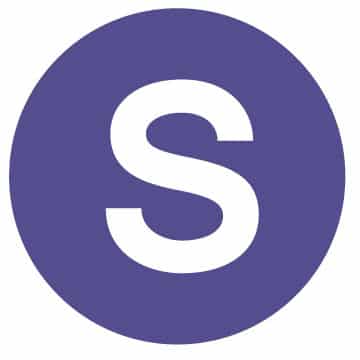 Do you have a lot of ideas from the conference that you want to implement but aren't sure how to get your boss and others on board? The last thing we want is for you to lose the momentum from this conference, so join us to discuss how to get sign-off for your new ideas. We'll talk about what works to convince your leadership and other stakeholders that new initiatives will reap big results.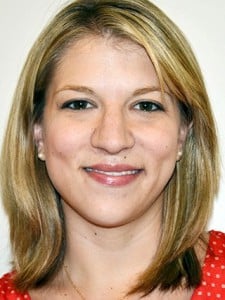 Hannah Wesolowski 
Associate Director, Political Engagement
Public Affairs Council
@PACouncil

12:30 p.m.
Adjourn