Developing the Next Generation of CSR in a Pandemic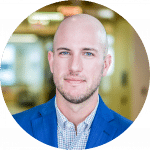 Since this newsletter last arrived in your inbox, the world has been turned upside down by the COVID-19 outbreak. We have all drastically altered our lives and our routines, and many are starting to wonder which parts of our lives will be back once the virus subsides.
At the Public Affairs Council, we're focused on learning how organizations are adapting to the "new normal" and sharing the ways firms are communicating with stakeholders, keeping employees safe, adapting their CSR efforts and finding new partners to fight back against the virus and save lives. We share two examples from our members below. If you're interested in more COVID-19 related content, visit the Council's resource page.
From CSR to PSR: Lessons from the Pandemic

Bob Axelrod, Senior Vice President, FleishmanHillard
I have asthma — one of the underlying conditions that elevates the health risks of COVID-19. And my son is preparing to be a physician assistant. So, the challenges the world faces today are quite personal to me.
For decades, I've helped companies become better corporate citizens — and, as a result, improved their businesses and reputations. Corporate social responsibility (CSR), a term coined more than three generations ago by American economist Howard Bowen, is now baked into strategic decision-making for many corporations. Today, together with countless others around the world, I depend on individuals to bring a similar thoughtful and responsible approach to daily life.
If we glean nothing else from our current life-altering circumstances, let us agree that our institutions can only do so much. And this extends far beyond responding in the moment to a highly visible crisis.
Read More
While we've made incremental progress, real change remains elusive on key environmental, social and governance (ESG) issues. No country is on track to achieve all 17 United Nations Sustainable Development Goals (SDGs) by the 2030 target. Even the best performers fall well short on many critical concerns. And, of course, today's pandemic looms large going forward.
If governments, the private sector, NGOs and other institutions that endorse the SDGs aren't getting the job done, then who will?
Sometimes it takes an existential threat to illuminate a core truth.
So much is up to you and me.
To lessen the devastation of our present situation and make long-term progress on many other fronts, we need to usher in a new era of PSR – personal social responsibility. Read more at the link.
Democracy Needs Business to Bring Out Voters

Lindsay Singleton, Senior Vice President, ROKK Solutions
While concerts, trips, meetings and so much more have been postponed or canceled during the COVID-19 crisis, one event on the horizon is immovable: the 2020 presidential election. Elections are a stalwart part of our history and culture, even during the worst of times.
Yet, even in the best of times, voter turnout in America is one of the lowest among developed countries. In the 2018 midterms, companies and brands encouraging citizens to do their civic duty contributed to the highest midterm turnout in a century. This year, those efforts will be critical: the COVID-19 pandemic has already impacted primaries, promises to suppress poll volunteer rates and could even keep more eligible voters home in November than ever before.
A number of suggestions to avoid low turnout are already percolating, but with so much uncertainty, the real challenge for most voters will be overcoming the information gap.
This is where brands can step in to make a huge difference.
Read More
Companies are well-positioned and uniquely suited to drive civic participation as our country navigates this crisis. Many brands today have a dedicated following, providing them with a powerful platform to proactively engage voters, including employees and consumers.
Through their social media accounts, newsletters, websites and more, these brands can help guide people that might not otherwise seek out voter information. This is especially important for early voting, registration, mail-in absentee ballots, and the plethora of new tools that officials are rolling out to ensure safe and accessible voting. As COVID-19 continues to alter the way we conduct our lives, companies have a renewed responsibility to communicate current and accurate voting information to their followers.
Undoubtedly, a lot will change in the coming months. Staying up to date on evolving information and new policies can prove difficult, which is why groups are arming companies with the tools they need to get out the vote. National Voter Registration Day is launching a concerted effort to ensure that as many voters as possible are registered early enough to be eligible for a mail-in ballot. The implications of this pandemic have also reaffirmed the core mission of Vote Early Day, another movement aimed at promoting civic engagement.
These organizations are just two of the many groups working together to offer a growing coalition of companies the support they need to keep their shareholders informed about voter participation. Many companies, such as Gap Inc., Twitter, Snap Inc, Blue Cross Blue Shield of Minnesota and hundreds of others, have drawn from the plethora of resources to implement low-budget, high-impact programs. According to a Harvard case study, these efforts pay dividends both with customers and employees.
As businesses cope with the economic fallout of the pandemic, focusing communication efforts on corporate social responsibility may seem trivial. But it's precisely during these times that CSR efforts become even more important. Consumers and employees alike need to know the companies they trust have not lost sight of a greater purpose. Voter engagement has increasingly become a low-risk, high-reward way to communicate just that. These efforts are even more crucial as consumers and employees
navigate a challenging landscape of polling rules and regulations. They should not have to decide between risking their health or their right to vote; companies can help them do both.
While everything else remains uncertain, our democracy remains constant. Empowering Americans to exercise their fundamental right to vote is a non-partisan way for companies to stay engaged with their broader community through the trials we now face.
Virtual Workshop: Building a CSR Program from Scratch | May 12 | Embracing CSR is essential for organizations to compete for talent or market share, and employees want to work for organizations that have social purpose. It's also how organizations can shift operations and find partners to fight back against a deadly pandemic.
Virtual Workshop: Persuasive Writing | May 13 | One of our largest conferences of the year has something for everyone. Learn the latest strategies and tactics in grassroots, communications and lobbying with us in Las Vegas.
Virtual Workshop: Aligning CSR with Business Priorities | June 10 | Research has shown that companies with strong CSR frameworks are less likely to make costly environmental or governance mistakes. This workshop will show you how to embrace CSR to improve your company, employee engagement and the environment in which your firm operates.
One Last Thing: What Happens When We Come
Back to the Office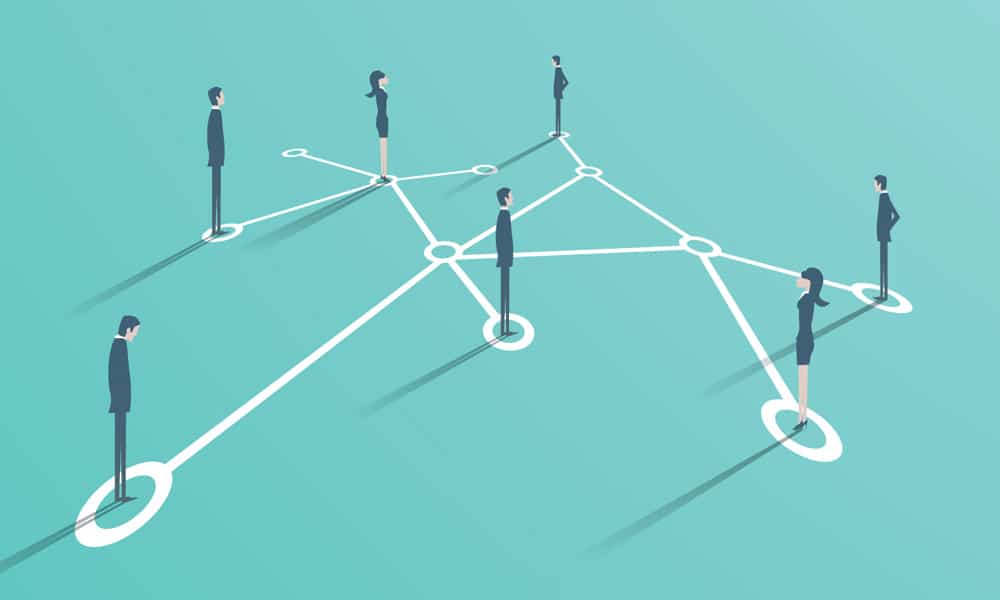 For those of us working from home, there will come a time when we will be headed back to the office. What are the potential changes you see happening to your firm's physical space, workflow, people management and recruiting? Will this be an opportunity for your team to try new approaches, integrate the things that worked during the quarantine or focus on the processes that drove the office prior to the outbreak? Tell us on social media or start a conversation in Council Connect!
Pitch Us!
We want this newsletter to be responsive to your interests and highlight your work. If you have a story idea or a published thought leadership piece that would be a good fit, send us an email. We'd love to hear from you.