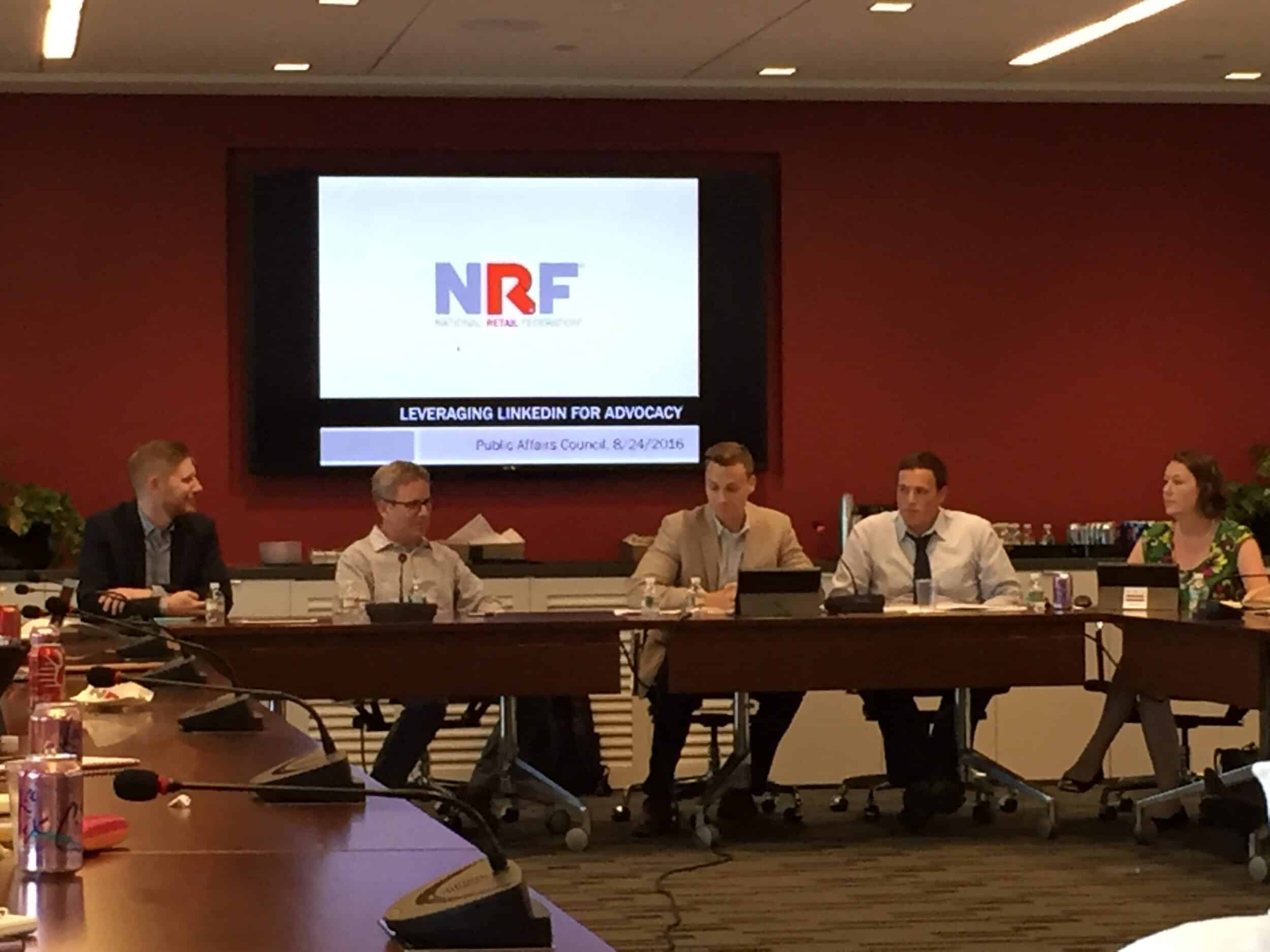 Why LinkedIn Should Be Part of Your Association Engagement Strategy
Associations must advocate effectively for their members and be a leading voice for their industry,
profession or issue area. Increasingly, associations are looking to LinkedIn to communicate with their members in a professional setting and establish themselves as thought leaders on public policy or industry topics.
LinkedIn is no longer just for job listings; it has become an online social community that can help you connect and engage with your members.
Here are four reasons why LinkedIn should be part of your association engagement strategy:
It's where your members are. Gone are the days when your members come to you. Your association needs to be active where your members are spending time and consuming content. LinkedIn boasts a network of over 425 million professionals globally, with over 125 million users in the United States who encompass a wide range of companies and industries. With such a large percentage of the workforce on the platform, LinkedIn has become the online network for job seeking, professional content and networking. In addition, since many of the users provide extensive amounts of professional information in their profiles, LinkedIn has unmatched professional user data. Associations can find their specific audience by using the search function, which allows you to filter results by industry, company affiliation, professional interests, academic degrees or certifications and even job titles. This up-to-date data can help associations target their desired audience and communicate directly without having to guess.
The content is professional. As opposed to more personal social media platforms like Facebook or Instagram, LinkedIn has a unique focus on the professional and business community. As a result, LinkedIn's network is full of users who are looking specifically for engaging and insightful professional content. This provides associations with the opportunity to share thoughtful articles and resources on the state of an industry, profession, issue campaign or policy effort with key stakeholders. A growing number of association leaders are using LinkedIn's publishing platform to post their own thoughts on important industry issues and strengthen their organization's brand online. For some great examples of thought leadership, see this post by Matt Shay,  CEO of the National Retail Federation, on disruption in the retail industry, or this post by Jay Timmons, CEO of the National Association of Manufacturers, on how small businesses are leaders in manufacturing.
You can reach all of your followers organically. Unlike other social media platforms, LinkedIn does not limit the organic reach of self-published content. That means all of your posts can be seen by all of your followers. As a result, associations can effectively use their pages to expand their LinkedIn following and presence without necessarily relying on sponsored content. In addition, the amount of content on the platform is growing and therefore building organic followers is more important than ever. LinkedIn reports over 9 billion content impressions per week, with the majority of activity focused on news and posts. Associations can also highlight content by pinning it to the top of their pages, while LinkedIn's algorithms automatically highlight posts with the most activity. If you are looking to reach your members with an action alert or an advocacy update, LinkedIn's organic reach into your industry may be ideal for increasing awareness.
Posts can be targeted and tracked. LinkedIn offers tools to target content to specific industry users while tracking the success of posts. When creating a LinkedIn profile, members self-report many important characteristics unique to the professional network. Many of these data points can be leveraged by using LinkedIn's digital advertising platform, through which associations can craft their messages to specific audiences based on these metrics and then adjust their content to build on previous successes. These tools allow associations to send direct advocacy calls-to-action to specific association members or invite prospective members to your association's advocacy legislative day on Capitol Hill.
Public Affairs Council members may contact Nick DeSarno with questions about this or any other advocacy communication-related topics.