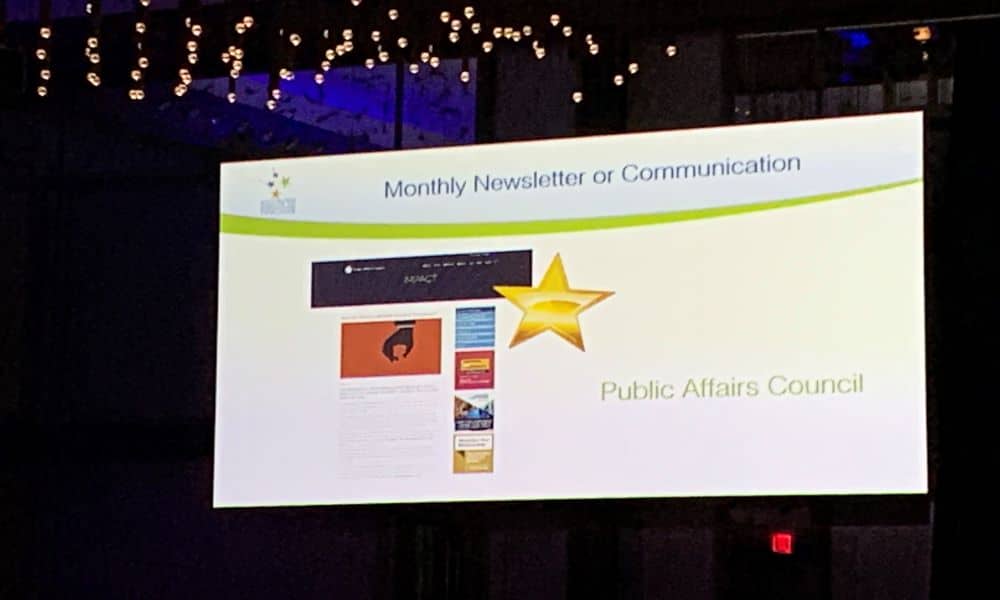 Council Honored as All Media Award Winner
The Public Affairs Council is thrilled to be honored as a gold All Media Award recipient by Association TRENDS. The Council took home the award in the monthly newsletter or communication category for its flagship publication, Impact.
A monthly, online publication, Impact is a unique newsletter serving the public affairs profession. It provides an in-depth analysis of the issues of most interest to public affairs professionals, spanning business and politics. Recent features have looked at important issues, such as how women lobbyists are handling harassment and the effect of the 'no PAC money' pledge. The newsletter also includes a regular column by political analyst Nathan Gonzales and profiles of members making noteworthy contributions.
Sign up to get Impact straight to your inbox
The All Media Awards recognize associations that have helped strengthen and grow their organization in creative and innovative ways. With 23 categories and judged by a panel of experts, the contest highlights a range of communications and marketing work. The awards were presented today at the Salute to Association Excellence event in Washington, D.C.