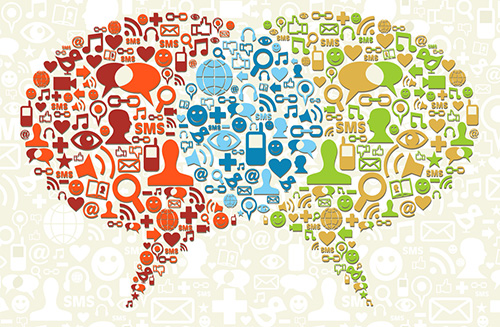 By Doug Pinkham
Public Affairs Council President
December 18, 2013
"The conscious and intelligent manipulation of the organized habits and opinions of the masses is an important element in democratic society."
— Propaganda, by Edward L. Bernays, the "father" of public relations
"Markets are conversations."
— Cluetrain Manifesto, by Chris Locke, Doc Searls, 
David Weinberger and Rick Levine
In case you missed it, companies are spending less time these days trying to control public opinion and more time trying to join the conversation. In the past 20 years, traditional strategies for improving corporate reputations, serving communities or influencing government policy have become insufficient or ineffective. One-way communication is out. Stakeholder engagement is in.
This is a fundamental shift. Let's look at how it is playing out in various functions:
Corporate communications executives used to be in the publicity-generating business. Now they're moving toward what author James E. Grunig calls the "two-way symmetrical model." This involves using communication to negotiate with the public, resolve conflict and promote mutual understanding. While communications executives still focus much of their energy on media outreach, most try to sustain positive relationships with influencers of all types. Thanks to social media and data analytics, they now have better tools.
The corporate social responsibility field has moved from traditional philanthropy to community involvement to a focus on corporate citizenship, often on a global scale. Companies don't get much credit for making a financial contribution anymore — unless it's part of a larger strategy to volunteer time and talent to tackle society's problems.
Government relations professionals can no longer rely on having the right political contacts to avoid unnecessary regulations or win major legislative battles. Information technology has democratized the public policymaking process. Direct lobbying still plays an important role, but advocates who know how to play the "outside game" often have more influence. That means companies need to find allies and cultivate public support for their issues.
A new publication from the Foundation for Public Affairs (the research arm of the Public Affairs Council) features case studies of leading companies with a reputation for managing stakeholder relationships effectively. The study, Managing Stakeholder Engagement on a Global Scale, reports that companies are becoming increasingly focused on interacting with stakeholders in meaningful and productive ways. As a result, the amount of money and manpower invested in such efforts is likely to increase.
For example:
Cargill, a global, privately held producer of food and agricultural products, has a six-step process for determining how best to assess and engage stakeholders. The process encompasses stakeholder identification, issue prioritization, mapping, planning, implementation and evaluation. The company uses this process as a roadmap for managing communications and public affairs for 72 different business units in 65 countries.
GE operates an internal media center that provides senior staff with daily reports on issue trends. This service helps communications and public affairs staff assess the trajectory of issues and how various stakeholders are reacting. On its website, GE uses social media, policy reports, videos, feature writing and other tools to tell a clear story about the firm's engagement activities.
Rio Tinto, a global mining company, has created a stakeholder engagement academy that offers a four-day executive education program. Front-line executives in the business units learn different approaches to engagement and then create strategies based on their individual portfolios. Employees assess the potential for the company's "long life" mining operations to work productively with local communities, government agencies, employees, customers and other industry partners.
Coca-Cola has concentrated its sustainability efforts on three core issues: well-being, women and water. The company focuses on responsible marketing to kids, human rights, labor rights, water policy, sourcing product ingredients locally and reducing the firm's carbon footprint. It actively solicits stakeholder feedback in all of its stakeholder conversations and is transparent about its actions. Coca-Cola's website also features its responses to a recent stakeholder engagement sessiondealing with water stewardship.
Pfizer operates a Global Health Fellowship program, through which employees have contributed over 325,000 hours in underserved communities around the world. By spending six months in the field, Pfizer fellows not only promote access to health care and medicine; they also learn how the company is perceived in distant corners of the globe. Through their collaboration with health care providers, governments and local communities, they help identify issues and challenges that need to be monitored and addressed.
Syngenta, a global agricultural chemical and biotechnology company, developed a Good Growth Plan with specific goals for food-productivity efficiency, farmland preservation, supporting small farms, training and promoting fair labor conditions around the globe. It has live-streamed events where interested parties — both supporters and opponents — offered their critiques.
Companies are discovering the advantages of listening to anyone who can affect their business — employees, customers, activists, governments, the news media and others. Firms can't always act on recommendations, but the smart ones take feedback seriously. It's important to remember that effective stakeholder engagement is labor-intensive and requires both constant attention and a long-term commitment. Otherwise, in an interconnected world, even a well-meaning company can look incompetent or hypocritical.
But the benefits — especially for major brands — can be significant. Instead of focusing on keeping bad news out of the media or outshouting opponents, this approach gives executives the opportunity to put a human face on their companies and be thoughtful partners in efforts to address public and business issues.
Comments? Email me.