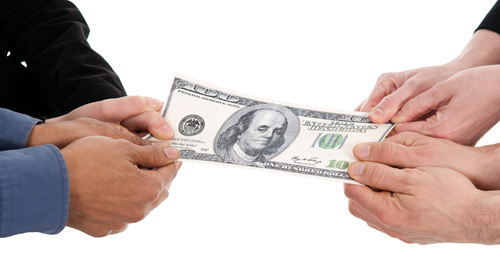 By Doug Pinkham
Public Affairs Council President
December 16, 2010
The election is over, but the campaign has just begun.
I don't mean the 2012 presidential campaign. I mean the escalating political debate over the federal budget, government spending and taxes.
The current bill extending tax cuts and unemployment benefits, which has engaged grassroots organizations from the left and right, is only the opening act. "This week's great debate over the fate of the Bush-era tax cuts is doing something more important than determining tax levels for a couple of years, " writes Gerald Seib of The Wall Street Journal. "It's helping set the table for a fundamental reform of the tax system."
While many pundits have predicted the new Congress won't dare touch tax reform, President Obama, the Republican leadership and many newly elected Tea Party candidates all say they want to address the growing federal deficit as soon as possible. But how can anyone address the deficit without addressing tax rates?
Now that Obama's bipartisan deficit-reduction commission has released its report, the possibility exists for a large-scale battle much like healthcare reform, only less friendly. While the Patient Protection and Affordable Care Act had winners and losers, major deficit reduction legislation would have far more losers but very few who would feel – in the short-term – like "winners."
When Congress last tackled tax reform 25 years ago, it was a widely supported, revenue-neutral effort. But this time, it will be nearly impossible to keep reforms revenue-neutral, and every American will feel the impact of spending cuts or new tax rates.
Deficit-reduction commission members expect plenty of opinions and opposition. "In the weeks and months to come," they wrote in a statement earlier this month," countless advocacy groups and special interests will try mightily through expensive, dramatic, and heart-wrenching media assaults to exempt themselves from shared sacrifice and common purpose. The national interest, not special interests, must prevail."
Though the commission hasn't officially endorsed its report (it lacked the required votes to force consideration in Congress), the report has still invigorated the deficit-reduction cause. It won the support of both liberal Democrats (such as Richard Durbin, D-Ill.) and conservative Republicans (including Tom Coburn, R-Okla.). Even commission members who voted against the final plan said it was an important first step.
Last week, commission co-chairmen Erskine Bowles and Alan Simpson urged Obama to negotiate with congressional leaders to create a deficit-reduction strategy.
We can expect two key events next month: The president's State of the Union address, which could be used – as  Bowles and Simpson have publicly suggested – to articulate Obama's  own plan on the matter; and the GOP-led House vote to raise the $14.3 trillion debt ceiling, which could generate even more political heat than Obama's speech. "We're going to have to deal with it as adults," House Minority Leader John Boehner of Ohio told The Wall Street Journal. "Whether we like it or not, the federal government has obligations and we have obligations on our part." Deciding against raising the debt ceiling could "rock the bond market, rattle the dollar and scare away foreign buyers of U.S. debt," wrote the Journal.
Yet Republican Ron Paul of Texas and others want the new leadership to seize this opportunity to take a stand. In a statement posted on his website, he didn't mince words:
If the new Congress gives in to establishment pressure and media alarmism about "shutting down the government" by voting to increase the debt ceiling once again, you will know that the status quo has prevailed.  You will know that Congress, despite the rhetoric of the midterm elections, is doing business as usual.  You will know that the simple notion of balancing the budget, by limiting federal spending to federal revenue, remains a shallow and laughable campaign platitude.
Many new GOP House members agree with Paul, having campaigned against increasing the national debt. Even Bowles and Simpson suggested that "a bipartisan agreement should be reached before any long-term increase in the debt limit is approved."
Boehner is likely to prevail, but this intra-party conflict will incite an even stronger "I'm more fiscally conservative than you" movement as Republican members worry about primary challenges in the next election. Many Democrats, mindful that polls show rising concern about deficits, will want to earn their budget-cutting stripes.
There's a reasonable chance that someone, perhaps even Obama, will place the deficit commission report on the table and challenge political opponents to respond. If that happens, we'll see a legislative mêlée over spending and taxes that could dominate the headlines for most of next year. Other issues, from energy to trade to transportation, could become sidelined.
There's no doubt we'll spend a lot of time debating our national priorities – what we can and can't afford – this coming year. It will be a lengthy and difficult conversation. But it's one that's long overdue.
Comments? Email me at http://pac.org/contact/blog.