---
Public Affairs Management Seminar
June 8 − 9, 2017 – Washington, D.C.
---
AGENDA

Thursday, June 8
8:30 a.m.
Networking Breakfast
9 a.m.
Welcome and Program Orientation
SECTION I: BEST-IN-CLASS PUBLIC AFFAIRS
9:15 a.m.
Opening Keynote: Public Affairs in a Time of Political Change

Shifts are occurring in corporate America and across the globe around political, social, environmental and workforce engagement issues.
Through all the unpredictability, public affairs professionals are on the front lines in their organizations, navigating through this new reality and defining a path forward.
We'll look at the major trends shaping the public affairs profession and how you, as a public affairs leader, should be prepared to respond.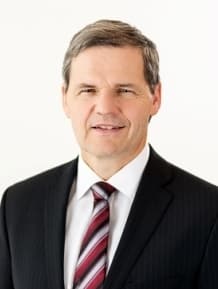 Douglas G. Pinkham
President
Public Affairs Council
@PACouncil


10:30 a.m.
Networking Break
10:45 a.m.
Building an Integrated Function: Staffing & Structures

To tackle the challenges outlined in our opening session, we'll dive into a discussion lead by senior executives on how they build and manage an integrated public affairs shop that is proactive, strategic and relevant to the business. We'll discuss:
Building a function that integrates with and supports business objectives
Evaluating your department's structure and objectives
Secrets behind getting communications, government relations and corporate responsibility to work together
Bridging generational differences
Skill sets needed for a high-performing team
Tony Bawidamann
Director, Government Affairs


Bristol-Myers Squibb

Kerry Tassopoulos
VP, Public Affairs, Compliance and Risk Management


Mary Kay Inc.
11:45 a.m.
Networking Lunch
SECTION II: ADVOCACY & PUBLIC AFFAIRS
12:30 p.m.
Grassroots and PACs

Your grassroots advocates and PAC members are often your best messengers to represent your issues and your business because your key external stakeholders – government officials – are vested in listening to constituents. As a result, these individuals are the heart and soul of any effort that seeks to amplify your message and humanize your organization.
We'll cover the best practices for achieving success via your PAC and grassroots communities by discussing:
How the 2016 election impacted the attitudes of your advocates and donors this year
Tactics for building a trustworthy and ethical grassroots team
How strategic PAC fundraising and management can enhance broader public affairs goals
The alignment between your PAC contribution criteria and corporate responsibility commitments
How PAC and grassroots coordination improves success rates
Tony Bawidamann
Director, Government Affairs


Bristol-Myers Squibb

Nick DeSarno
Manager, Grassroots and Communications


Public Affairs Council


@PACouncil @ndesarno
1:45 p.m.
Networking Break
2:00 p.m.
The Government Relations Toolkit: Lobbying, Alliances, and Regulatory Engagement

With a single party controlling the White House and Congress, experts predict significant changes in policy debates in Washington and a trickle-down effect for state and local governments. Similar shifts are happening globally. As a result, it's crucial to reevaluate how you plan to lobby, lead through coalitions, engage in a revamped regulatory environment, and guide your critical internal stakeholders through this time of change and uncertainty.
In this session we'll examine:
What does and doesn't change about lobbying in the current political environment
Emerging insights on how public affairs professionals are making inroads with the new administration and Congress
Best practices for aligning your state, federal and global policy teams
How coalitions and alliances factor in the policy debates in 2017. And how you can best manage them
The more prominent role of regulatory engagement
How to translate these changes and manage expectations to the C-Suite and other key internal stakeholders
 
Danielle Del Carlo
Manager, Government Relations Practice


Public Affairs Council


@PACouncil
Eric Ebenstein
Head of North America Public Policy


DJI
3:15 p.m.
Networking Break
SECTION III: PUBLIC AFFAIRS AND YOUR REPUTATION
3:30 p.m.
Integrating Corporate Responsibility and Public Affairs

Public expectations, the growing complexity of issues, globalization and building economic pressures all affect how you manage your corporate responsibility function and your reputation.
At the same time, the lines between what were traditionally "business" vs. "social" issues are quickly blurring and companies have to be increasingly aware of how their policies and positions align.
To best leverage this trend, we'll discuss the critical steps for integrating corporate responsibility and public affairs strategies including:
Getting stakeholder engagement from public officials and NGOs to employees and local communities
Making strategic choices about the focus of your corporate responsibility program
Communicating initiatives through social, digital and traditional media channels, with examples from leading organizations
Defining the intersection between government relations and corporate responsibility
Driving business value by integrating corporate responsibility
Rikki D. Amos
Director, U.S. Public Affairs Practice


Public Affairs Council


@PACouncil
Faith Cristol, JD
Vice President, Government and Corporate Affairs


Cotiviti
5 p.m.
Networking Reception

Friday, June 9

8:30 a.m.
Networking Breakfast
9 a.m.
Communications in a Post-Fact World

The public and your key stakeholders are consuming news in completely new ways. And that information, which sometimes isn't even true, is impacting their opinions of you and your company. What can you do about it?
We'll assess the ever-evolving toolkit of digital media, advertising, sponsored content, video and countless new apps that drive communications. Plus, we'll discuss best practices for traditional and digital media relations in this era of fake news.
We'll cover:
How to develop a communications plan in a post-fact world
Trends in leveraging communications channels, such as digital and native advertising, sponsored content, and social and traditional media for public affairs objectives
Monitoring and social listening
Identifying and engaging key influencers
Best practices for telling your story and how to share that story through your grassroots, lobbying, CSR and other engagement strategies
Nick DeSarno
Manager, Grassroots and Communications


Public Affairs Council


@PACouncil @ndesarno

Christopher Loder
VP and Head, External Communications


Bayer Corporation
10:15 a.m.
Networking Break
SECTION IV: PUBLIC AFFAIRS LEADERSHIP
10:30 a.m.
Issues, Crisis and Reputation Management

With so much uncertainty and upheaval expected in 2017, it's critical to invest in developing plans around crisis and reputation management.
The most successful public affairs teams are proactive in anticipating issues and preparing to respond quickly.
To be an effective public affairs leader in this area means:
Having an issues management team that helps you forecast threats and opportunities
Looking through a reputation management lens to determine which issues (among many) should take priority
Building a playbook for the possible crisis
This session will look at best practices and examples of how other organizations are relying on these efforts in a changing world.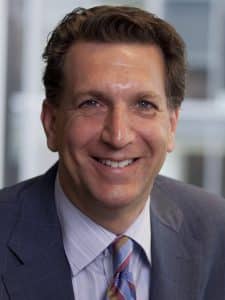 Richard Levick, ESQ




Chairman & CEO




LEVICK

11:45 a.m.
Networking Lunch
12:30 p.m.
Measuring the ROI of Public Affairs
Today's business environment demands that you link the value of public affairs to the bottom line. This session will provide tools for performance measurement and communicating ROI.
Topics will include:
Measurement tactics to help you assess your public affairs objectives
Examples of how organizations measure and benchmark their programs
Using data to demonstrate the ROI of both individual functions and your overall department
Setting objectives in a time of political uncertainty when it's difficult to predict potential wins and losses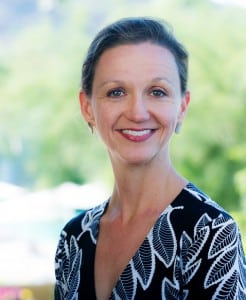 Sheree Anne Kelly
Senior Vice President
Public Affairs Council
@PACouncil
1:30 p.m.
Networking Break
1:45 p.m.
Public Affairs Leadership

What leadership traits make good public affairs leaders great? And what can you do to elevate your own leadership profile?
Specifically, we'll discuss:
Advising the chief executive in times of political change
Motivating staff and getting results during uncertain times
Leveraging thought leadership to advance your organization and your personal brand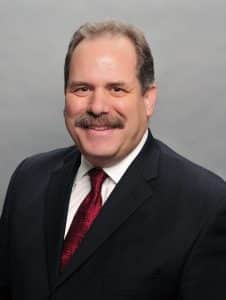 Kerry Tassopoulos
VP, Public Affairs, Compliance and Risk Management


Mary Kay Inc.
2:45 p.m.
Networking Break
3 p.m.
Interactive Problem Solving Session

Now that you've analyzed the tools, what are your management challenges and opportunities? How do you put this together in a cohesive plan?
We'll discuss:
Strategic planning
The pros and cons of different departmental structures
How to develop an integrated strategy
Making your function indispensable
Your unique challenges
4 p.m.
Adjourn