March 21, 2017
11 a.m. − Noon EDT
REGISTER
In an era of strategic CSR programs and aligning sustainability with business goals, where does charitable giving fit in?
This webinar will look at current trends in philanthropy and the role it can play in meeting company goals. Topics include:
What kinds of criteria guide giving so that contributions are strategically aligned with the company's sustainability and public affairs goals
How today's charitable giving programs are structured
How giving programs are part of an employee engagement strategy
Assessing impact and ROI for the grant recipient and the business
Featuring: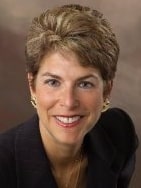 Linda Gornitsky
President and Founder


LBG Associates
This program is eligible for 1 credit toward the Certificate in Public Affairs Management.
Register

Member

Non-Member

Webinar Participant Only

$135

$199

Special Package (Participate in the live webinar and receive the audio file for future reference)

$165

$229


Recording Only

Can't participant live? Purchase a copy of the recording

$135

$199