---
European Trust Summit 2017
Corporate Strategy and Public Affairs in a Low-Trust World
How to Build Trust and Find Success

31 May, 2017
8:30–16:00 CEST (Brussels time)
Location: The Hotel, Boulevard de Waterloo 38, 1000, Brussels

Hashtag: #TRUST2017
---
With thanks to our partners for the summit:


---
Agenda
8:30
Arrival and Coffee
9:00
Keynote Speech:
Society, politics and business — is greater transparency enough?



Jermyn Brooks
Chair, Business
Advisory Board
Transparency International

9:30
Q & A

9:45
Panel 1: Corporate Affairs in Disruptive Times: The External Strategy
How should your public affairs strategies address this new reality? Hear from experts on media relations that breaks through the clutter, what resonates with the public and government in terms of messaging and how companies are successfully solving social issues, while maintaining the best interests of their corporate priorities.
Populism, fake news, social media
Trust crisis in Europe: is there a way out? How can we respond?
What the Trust Barometer suggests for corporate strategy

Eric Maurice
Editor-in-Chief


EUobserver


Elizabeth Krahulecz
Director, Head of EMEIA Regulatory & Public Policy Brussels Office
EY


Cécile Nathan-Tilloy
Managing Director &
Primary Research Lead – Europe & CIS
Edelman Intelligence

10:15
Q & A

10:45
Coffee Break
11:15
Panel 2: Corporate Affairs in a World of Low Trust: The Internal Strategy
Trust can be built not only by corporate actions with external stakeholders, but also by making sure internal procedures and policies align with public expectations around transparency, governance, ethics and compliance. Plus, making sure that your employees – key ambassadors of your brand – are also part of that strategy.
Corporate governance in the European Union
Best-in-class ethics and compliance in European government affairs
Building bricks of trust: your brand as a public affairs asset

Joanna Sikora-Wittnebel
Team Leader for Corporate Governance
European Commission, Directorate-General for Justice and Consumers, Company Law


Anthony Smith-Meyer
Governance, Compliance & Ethics Activist


www.smithmeyer.eu


Yann Le Tallec
Director Government and Public Affairs, EMEA


LEGO Group
11:45
Q & A

12:15
Networking Lunch
13:40
Sponsor's Message
13:45
Panel 3: How to Leverage Evidence in a Post-Fact World
Data, statistics, science and research are key to shaping public policy, but facts alone don't convince your core audiences. Even more frustrating, your message might compete with data from other sources that can't be trusted. We'll discuss the merits of third-party validation, checks and balances, and crafting science-based messages that resonate. Plus the value people put on peer validators and how you can apply that to your own public affairs work.
The science of science communication: what works (and what doesn't)
Media and scientific literacy: who to trust?

Fleming Voetmann
Vice President,
Public Affairs
International Copper Association


Dr. Stéphane Vidry
Assistant Director
International Life Sciences Institute, Europe

14:05
Q & A

14:25
Coffee Break
14:55
Panel 4: Building and Maintaining Trust at the Individual Level
Skepticism abounds, particularly in the world of lobbying and advocacy. This new dynamic requires new skills for building your personal brand, delivering messages that instill confidence and positioning yourself as a trusted source with external stakeholders such as the media, government and public.
Integrity and skills: how to be a credible government relations professional
Corporate directors as brand ambassadors
Trust signals: professional societies and qualifications

Guilherme Athia
VP Government &
Public Affairs EMEA
Nike


Irena Prijović
Chair
European Confederation of Directors' Associations


Anthony Walters
Head of Public Affairs
ACCA

15:25
Q & A
15:55
Closing remarks: What can business do to improve trust?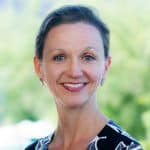 Sheree Anne Kelly
Senior Vice President
Public Affairs Council

16:00
Adjourn