---
2017 National PAC Conference
March 6-9, 2017
Loews Miami Beach Hotel | Miami, FL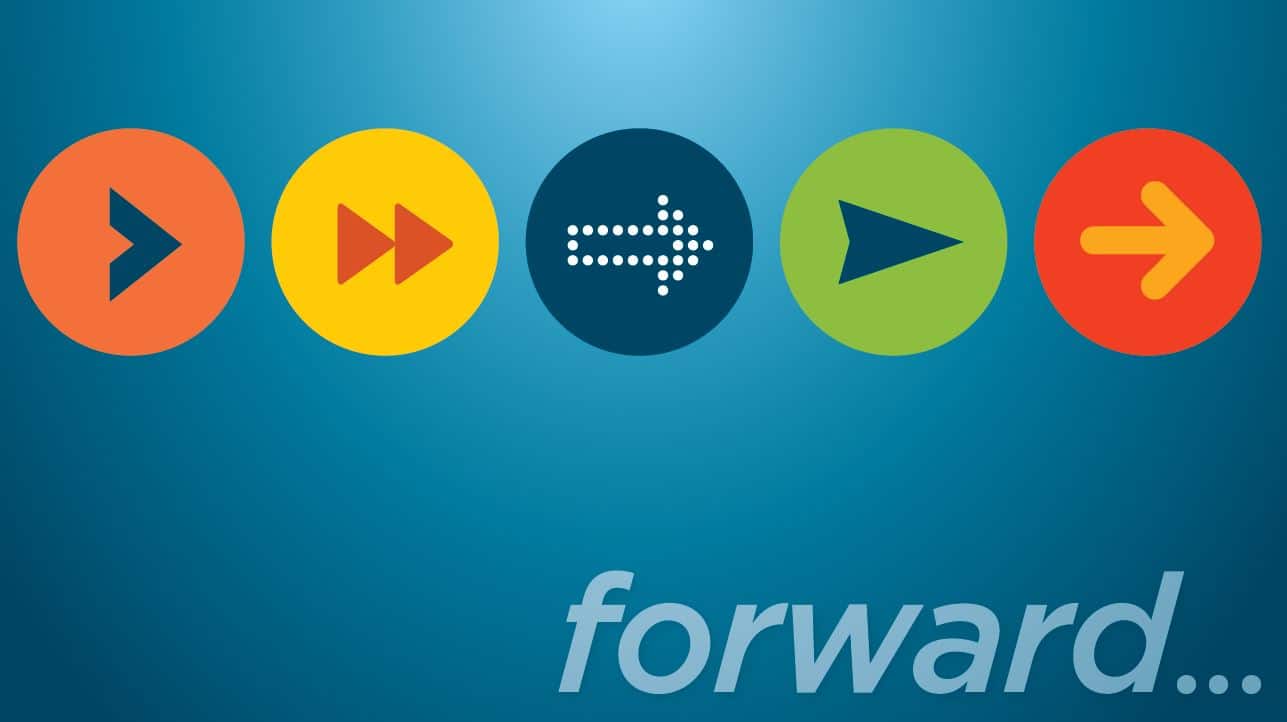 ---
This year's meeting features learning tracks to guide your learning:
Fundraising


Increase your PAC receipts and recruit new donors through a forward-thinking strategy

Communications


Move your political activities forward with compelling messaging using a variety of messengers & platforms



Strategy & Management


Build a proactive, compliant PAC strategy for long-term growth and relationship-building

PAC Plus


Special designation for advanced and skill-building sessions to help you move your career forward
Thank You to Our Premier Sponsor

Conference Tote Bagswww.skadden.com | @SkaddenArps


Lanyards

Thank You To Our Digital Advertising Sponsor
---
Pre-Conference Webinar

Top Tips for Campaign Finance Compliance and Successful PAC Management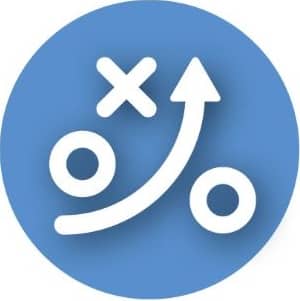 PAC Conference registrants will be invited to this pre-conference webinar to hear about the essential strategies for managing a successful PAC. Whether you have you recently joined the PAC world or are looking for a refresher on best practices, we'll cover the fundamental elements of a successful program. Join us for an overview of compliance, planning, political strategy and management best practices. Additional details will be emailed to conference registrants in January.
---
2 p.m.                
Registration opens
3 p.m.                
Pre-Conference Workshop A:
Lessons from the Seasoned PAC Manager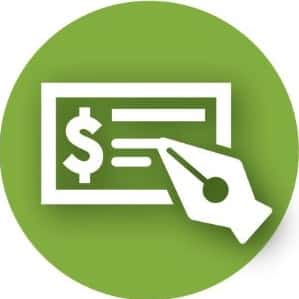 Experienced PAC professionals have tried it all, and they want to share their expertise with you. Hear from a panel of top PAC managers on their best advice on topics like what to do when you first take over a PAC, how to grow in the PAC world and how to work through challenging times. They will also share their success stories, as well as their real-life struggles.
Pre-Conference Workshop B:
The Impact of Social and Human Rights Issues on PACs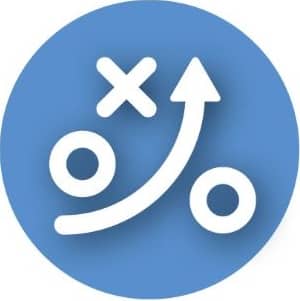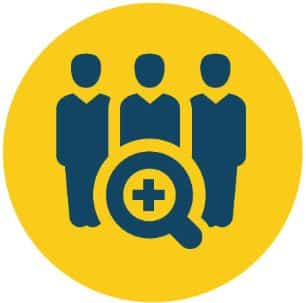 Join us in kicking off the week to talk about a newer issue impacting PAC directors: how to manage stakeholders' expectations when it comes to candidates' stances on what are traditionally considered "social" issues. We'll share data from recent Council surveys and discuss how organizations are navigating these thorny issues while maintaining donor and leadership support of the PAC.
4:30 p.m.           
Mentor Cohort Meet-Up
If you signed up to have a mentor, join us early to meet them as well as fellow mentees. Start your networking early and get key tips on how to leverage your conference experience.
5 – 7 p.m.                
Welcome to Miami: Evening Networking Reception
Sponsored By: Aristotle


aristotle.com | @AristotleNews
The Networking Ice Breaker Game featured during the mentor cohort meet-up
and the networking reception is sponsored by: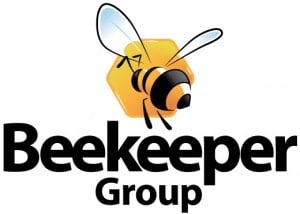 beekeepergroup.com | @beekeepergroup
---
8 a.m.
Networking Breakfast
Sponsored By: State & Federal Communications, Inc.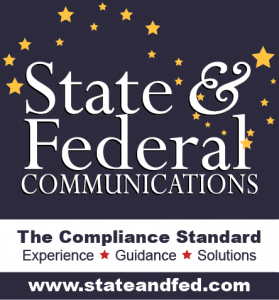 @StateandFederal
8:30 a.m.
Opening Keynote Session — Details coming soon!
Sponsored By: Public Affairs Support Services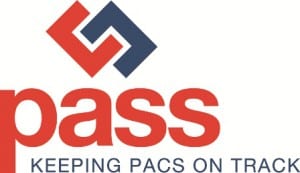 pactrack.net
9:45 a.m.
Networking Break
10 a.m.              
Breakout Workshops A
Finding Your Fundraising Campaign Style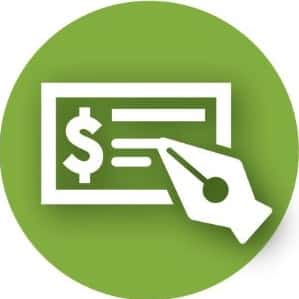 Different organizations find different campaign structures fit their needs better than others. From a three-week campaign to year-round fundraising, our panel will discuss the benefits of each strategy, how to manage it internally, key components that make it successful and great ideas to apply in each setting. We'll also discuss which considerations help you determine the style that best fits your organization's culture.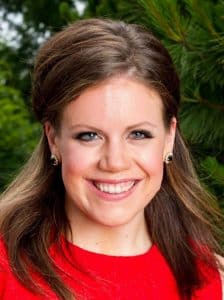 Molly Flanagan
Senior Manager, US Government Relations
The Procter & Gamble Company
Keeping Your PAC Relevant 365 Days a Year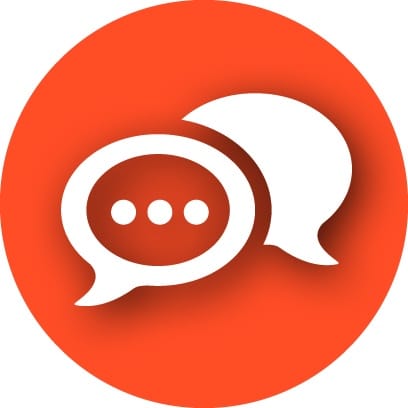 We're coming off one of — if not the — most contentious election cycles in recent memory. How can you keep your PAC members engaged in the off-year? Join us to discuss how to keep your momentum going, including how to explain the importance of the PAC after an election ends, ideas for integrating PAC messaging and education with other government affairs activities and strategies to increase the dialogue around the PAC.
Building a Multi-State Giving Strategy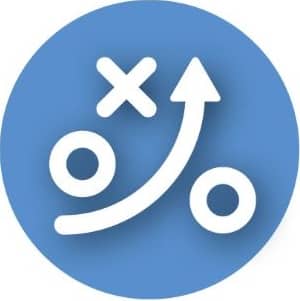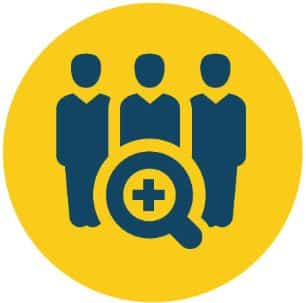 Large organizations are often active in multiple jurisdictions. Join us to hear how to manage your PAC and political giving across several states, from determining where to focus your corporate dollars and executive giving programs to making decisions on where your PAC dollars can be most effectively used. We'll also talk about compliance concerns you should be aware of to manage these activities effectively.
11 a.m.
Networking Break
11:15 a.m.         
Breakout Workshops B
Crisis Communications: How to Manage Through Organizational Change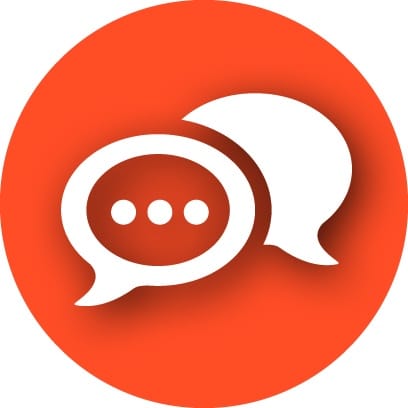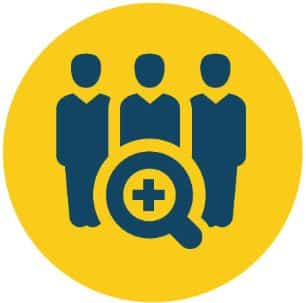 It's hard to find an organization that is not dealing with a merger, a spinoff, layoffs or the looming retirements of senior leaders en masse. Our panel will discuss how to manage PAC fundraising and activities through these changes, including how they impact your approach and messaging strategies. We'll discuss some of the legal and compliance concerns, as well as best practices in keeping your PAC strong in spite of these obstacles.
Compliance for Corporate PAC Programs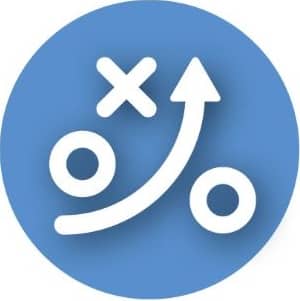 The most successful PACs are looking to grow and change, but staying compliant is the most critical component to your program. Join political law expert Ken Gross as he discusses the rules surrounding corporate PAC involvement, covering everything from limits and reporting requirements to solicitation rules and the important nuances in your PAC communications. Hear how to avoid the legal landmines to keep your PAC in compliance.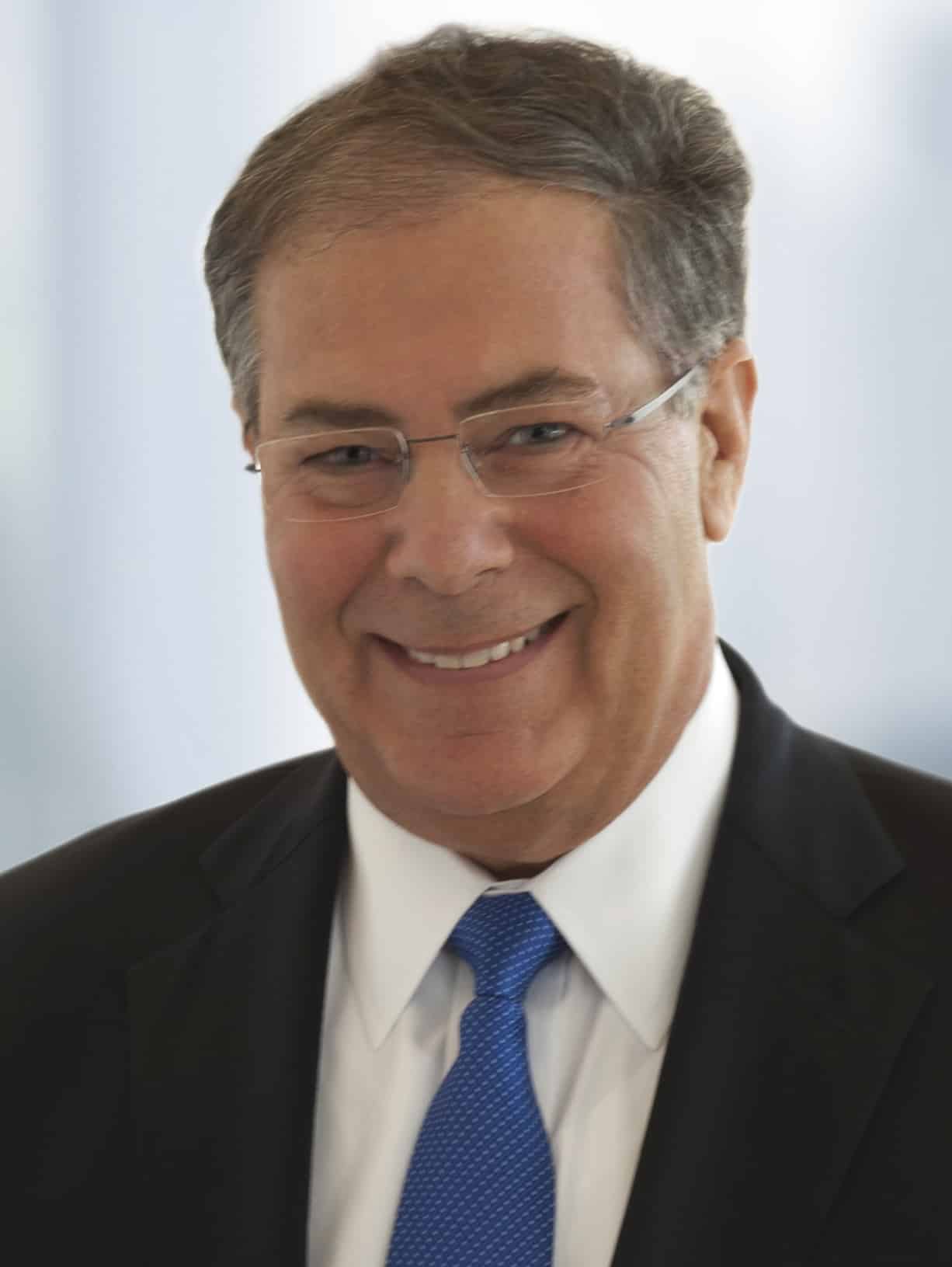 Kenneth A. Gross
Partner
Skadden, Arps, Slate, Meagher and Flom
@SkaddenArps

Association PAC Breakout Insight Session (broken up by number of PAC eligibles)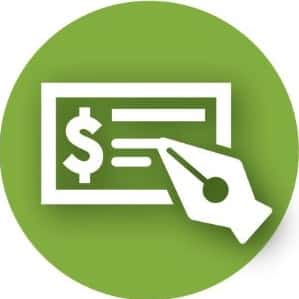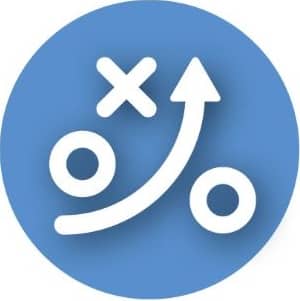 Your eligible class size can have a big impact on how you can reach, educate and engage with your PAC community. In this session, get new ideas by connecting with association PAC peers in a group based on your number of eligibles. This session — often an attendee favorite — will give you creative solutions for ongoing challenges by connecting you with similar organizations to discuss opportunities and how to overcome obstacles.
12:15 p.m.
Networking Lunch
Sponsored by: SevenTwenty Strategies


720strategies.com | @720strategies
1 p.m.
Resource Marketplace Opens
1:30–2 p.m.      
Open Speaker Hours & Recharge Time
Interested in hearing more from the morning's speakers? Visit our recharging lounge to ask more questions, dig deeper into case studies or network with industry leaders.
2 p.m.                
Breakout Workshops C
The Components of an Integrated PAC Fundraising Campaign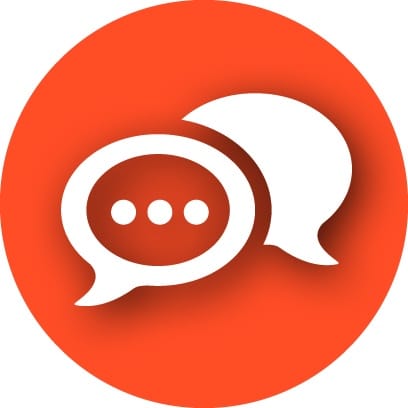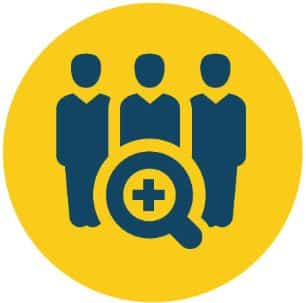 Considering launching a campaign for the first time? As a follow-up to the morning session on campaign styles, this session will delve further into the components of an integrated PAC campaign, from the collateral you need to develop to the buy-in you need from leadership. Panelists will discuss how to leverage other functions, what campaign elements are effective, how to set goals and more.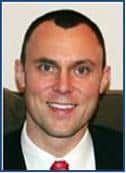 Matt Meehan
Director, US Government Relations & Public Affairs
Pfizer Inc.
@m50germ
Compliance for Association PAC Programs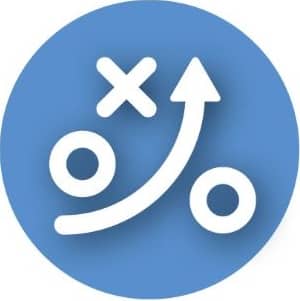 Successful trade associations and professional societies engage their members in many ways through the PAC. Staying compliant is a critical component to your program, so join political law experts to discuss the rules surrounding association PAC activities. We'll cover everything from solicitation rules and reporting requirements to how to be active at annual meetings and still keep your communications in compliance.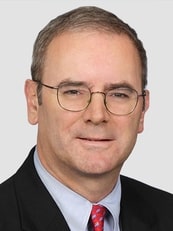 Michael E. Toner
Partner & Election Law Co-Chair
Wiley Rein LLP
@michaeletoner
Corporate PAC Breakout Insight Session (by number of PAC eligibles)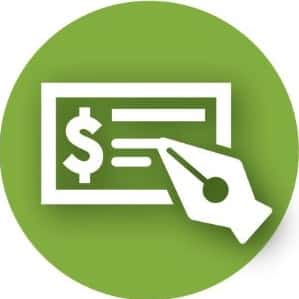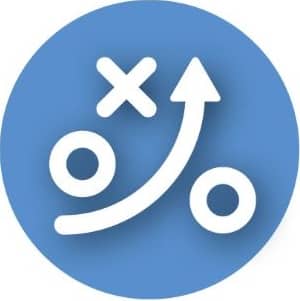 Are you looking for new ideas to engage your eligible class and boost receipts? Connect with your corporate PAC peers by joining a group based on your eligible class size. Discuss topics like how to reach eligibles across the country, get buy-in, make the PAC personal and more. This session — usually an attendee favorite — will give you creative solutions for ongoing challenges by connecting you with similar organizations.
3 p.m.
Networking Break
3:15 p.m.           
Skill Building Sessions
New this year, skill sessions are short "how-to" sessions aimed at giving you tactical advice to take back to the office.
How to Pitch an Idea to Your Boss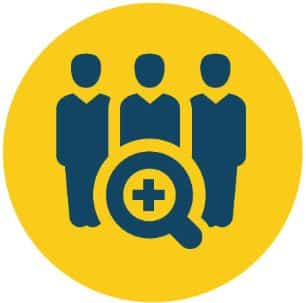 Bringing lots of new ideas back to the office? Great! But do you have a plan on how to sell your boss on it? Hear from senior leaders on how to get buy-in, ways to address concerns preemptively and setting reasonable expectations.
DIY Infographics: Tools and Tactics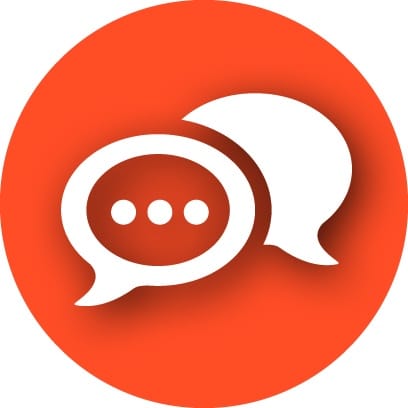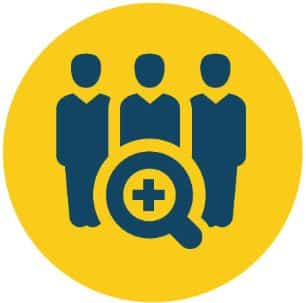 Many online tools can help you build infographics to visually communicate your PAC's purpose and impact. Which are the best to use? Where should you spend money and where can you save? Experts will give you inside intel on how to use these tools for your program, as well as a quick tutorial on building your own visuals.
Just Say "No!": How to Turn Down Requests and Recommendations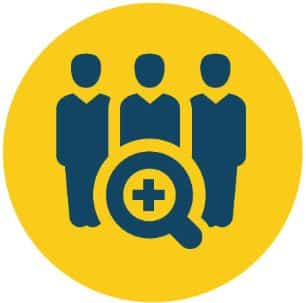 Whether turning down a candidate contribution request from a member of your team or politely declining a solicitation from a member of Congress, being able to say "no" is a critical element to a PAC professional's success. But how can you be diplomatic about it? Join our panel for ideas on how to keep firm with your plan and your strategy while ensuring important relationships aren't harmed along the way.
4 p.m.
Networking Break        
4–4:30 p.m.      
Open Speaker Hours & Recharge Time
Interested in hearing more from our afternoon speakers? Visit our recharging lounge to ask more questions, dig deeper into case studies or network with industry leaders.
4-5:30 p.m.       
The Lawyer Is In: Legal Advice and Guidance for Your PAC
Our compliance experts will be available to address your unanswered legal questions.
*Sign up for a 10-minute slot at the registration desk.
Kenneth A. Gross
Partner
Skadden, Arps, Slate, Meagher and Flom
@SkaddenArps



Michael E. Toner


Partner & Election Law Co-Chair




Wiley Rein LLP




@michaeletoner
4:30 p.m.           
Breakout Workshops D
Maximizing Meetings, Conferences and Events for Your PAC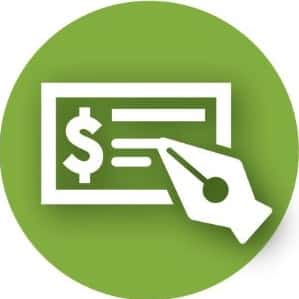 Special events — VIP receptions, auctions, donor recognition opportunities and the like — can help your PAC grow and excite your community. Our events experts will talk about how different types of events can spur new fundraising and also recognize existing donors. They'll discuss the planning and execution behind such events, and how they fit into your larger PAC strategy. They'll also share favorite event tips and lessons learned along the way.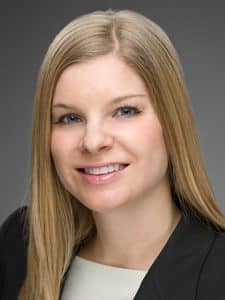 Kristin Brackemyre
Senior Manager, PAC and Political Affairs
Consumer Technology Association
@kristinleighty
Old School Tactics for New Challenges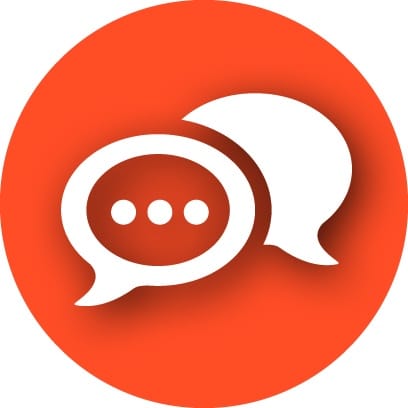 Feel like you get too much email? Your PAC eligibles aren't any different, which is why some PACs are finding success by going "retro" and using tried-and-true tactics like hard copy mailings, in-person or one-on-one solicitations and customized recognition. Join us for a discussion of what to try and when, how different age groups respond to "old-school" tactics and how to integrate these strategies with your online presence and larger plan.
Building Strategic Plans for Long-Term PAC Growth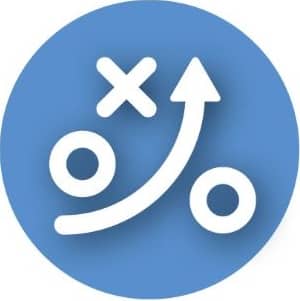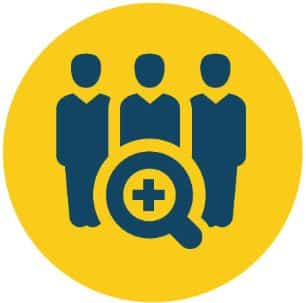 Do you ever wonder how that PAC got so big? Join us to hear from top PAC practitioners on not only how strategic planning played a role in their PAC's growth, but the key elements to being a more thoughtful, effective strategic planner. They'll discuss how to assess opportunities and how and when to actually put pen to paper. Panelists will discuss what planning looks like, how to develop realistic goals and the differences in your short-term and long-term planning process.



Brandy Stacks
Director, Government Affairs
Prudential Financial, Inc.
@palmettoindc

5:30 – 7 p.m.           
Networking Reception & Resource Marketplace
Participant Exhibitors Include:
Aristotle
Beekeeper Group
DDC
Public Affairs Support Services
SevenTwenty Strategies
State & Federal Communications

---
8 a.m.                
Networking Breakfast
8:30 a.m.           
General Session
2017 PAC Innovation Award Winners
We will unveil the trendsetters and cutting-edge programs that are changing the way we look at how we build our PAC strategy. Join us for an insightful discussion on both the strategies and tactics it took for our winning association and corporate PACs to become top PAC programs.
Apply for the Public Affairs Innovation Awards for Outstanding PAC by December 20.
9:30 a.m.
Networking Break
9:45 a.m.           
Breakout Workshops E                               
Building and Leveraging a Peer-to-Peer PAC Program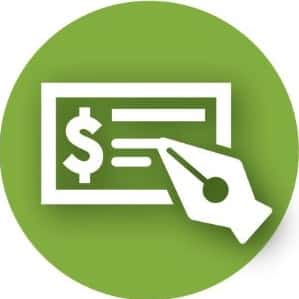 Whether you call them champions or ambassadors, peer solicitors are one of the most effective tools for sustainable PAC growth. But truly impactful programs take a lot of thoughtful planning and execution. Join us to hear how top programs not only started, but continue to build and nurture a champion program. They will discuss how to recruit, train and motivate your champions, as well as how to keep your program evolving to fit your needs.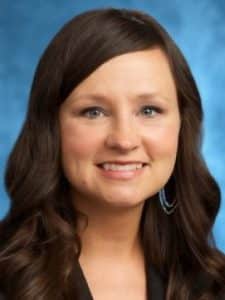 Jennifer Brooks
PAC Manager
Northrop Grumman Corp.
Communications Strategies to Report Back to Internal Stakeholders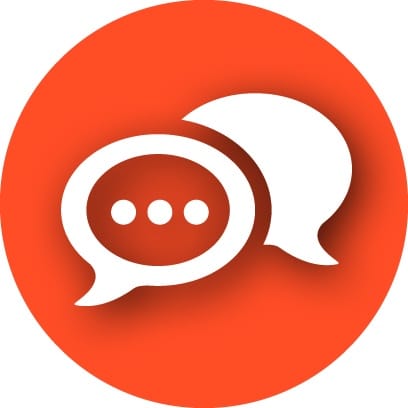 Donors and organizational leadership want to know more about what PACs are doing and why they are doing it. In this session, we'll focus on how PAC programs can report back to donors, eligibles and internal leadership on PAC activity and value. We'll discuss the best communications strategies and different mediums, audiences and timelines to consider.
Engaging Young Professionals in the PAC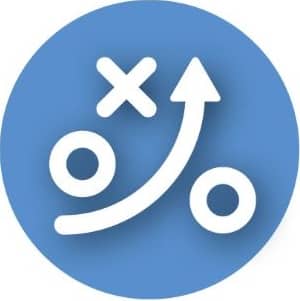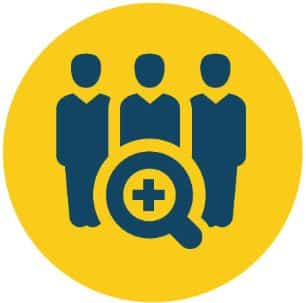 How do you get young employees and members excited about your PAC and political programs? While there's certainly no silver bullet, join this interactive discussion to better understand younger professionals and what motivates them to act. We'll discuss generational differences and real-life strategies PACs are employing to build more awareness among their younger eligibles.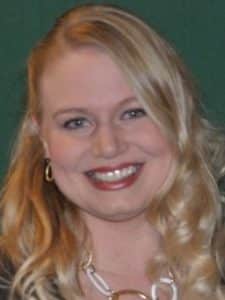 Stacie Monroe
Political Affairs Manager
American Association of Orthopaedic Surgeons
10:45 a.m.
Networking Break
11 a.m.       
Skill-Building Sessions
Building Better Slide Decks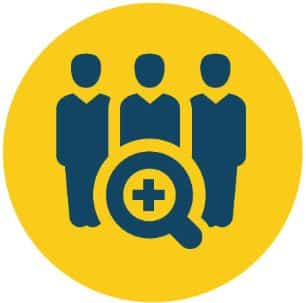 PAC directors often have to create presentations — either for a PAC pitch, for leadership presentations or for PAC champions to share in their recruitment efforts. Are yours the best they can be? Join us for quick tips on how to make your slide decks more interesting, more fun and more effective. We'll discuss ways to make presentations more visual and leave a lasting impact on your audience.
Creating PAC Surveys to Understand Your Audience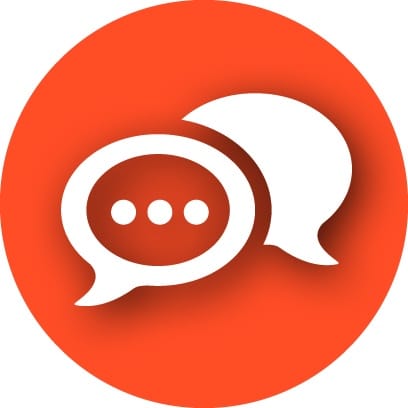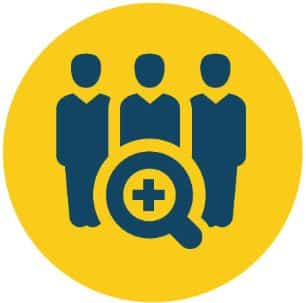 Want to better understand why your current donors give and what non-donors assume about your PAC? Join us to find out how to build valuable surveys to target your education efforts, build a more strategic fundraising strategy and provide the information and incentives your community wants. Plus, gain insight into how to avoid common survey pitfalls.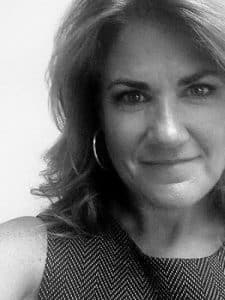 Amie H. Adams
President
Dunn Associates
@mammaloves
Speed Brainstorming Session: PAC Challenges & Opportunities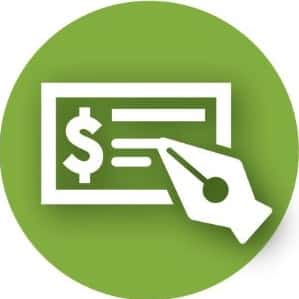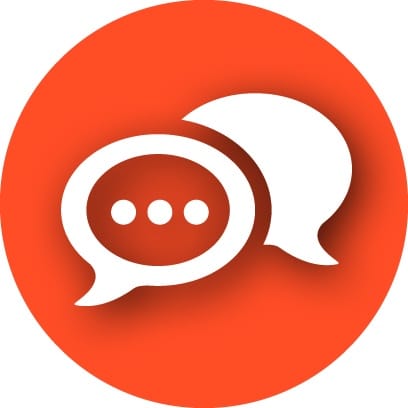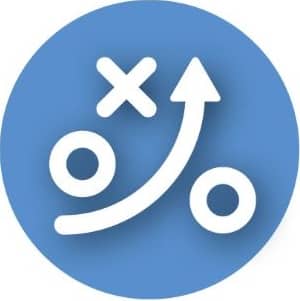 Get ready for some quick problem-solving. You'll connect with other PAC professionals on multiple topics where you'll identify common challenges and brainstorm solutions. As you move through the room, so will other teams, leaving everyone with a laundry list of ideas to overcome obstacles once you return to the office. (FYI: Council staff will share takeaways post-conference.) Ready, set — go!
11:45 a.m.
Networking Break
11:45 a.m.–12:15 p.m. 
Open Speaker Hours & Recharge Time
Interested in hearing more from the morning speakers? Visit our recharging lounge to ask more questions, dig deeper into case studies or network with industry leaders.
Noon
Breakout Workshops F
Fine-Tuning Your Incentive and Benefits Strategy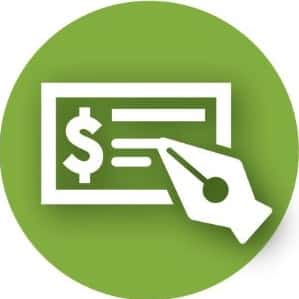 Gifts. Special events. Name recognition. PAC charitable match. What are the incentives your donors find the most valuable, and what moves them to give (or give more)? Panelists will discuss high-value, high-impact ways to encourage PAC contributions that fit within your organization's culture. Discover new ideas and get tips on how to leverage recommended giving levels and giving clubs to aid in your PAC's growth.
How Can Social Media Play a Role in Your PAC?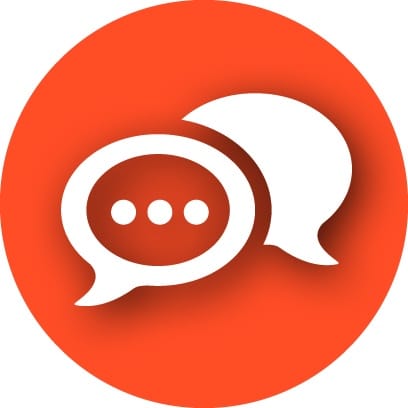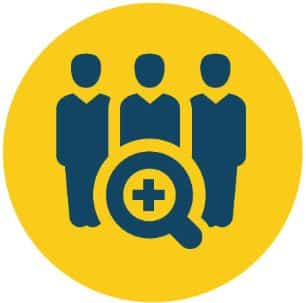 Frustrated by the limits of how you can use social media for your PAC and wondering if they will ever change? Join our panel of digital and legal experts to discuss what some organizations are doing to utilize social media for education and outreach now. Plus, get insight into how increased targeting capability might change how organizations can use social media platforms in the near future, security concerns to be aware of and what opportunities may be just ahead for the PAC world.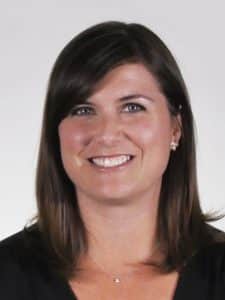 Caitlin Donahue
Vice President, Public Affairs
CRAFT | Media/Digital
@cdonahuedc

Leveraging PAC Skills for Career Growth (Professional Development)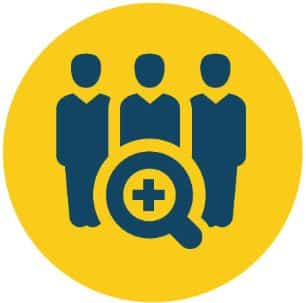 PAC professionals handle financials. They manage detailed reporting. They are marketing wizards and customer service pros. Managing a PAC is almost like managing a small business, but how do you sell your skill sets to further your own career? Join us to hear how to communicate your abilities to build your personal brand to accomplish your career goals.
12:45 p.m.
Boxed Lunch & Mentor Cohort Meet-Up
Before the free afternoon, connect with your fellow mentees and mentors to share what you've learned and get insight into how to apply ideas when you get back to work.
1-2 p.m.
Optional: Delivering the PAC Pitch (Presentation Training)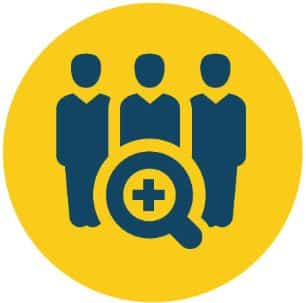 This will be a limited availability session for conference attendees (advanced sign-up required). More details coming soon.
5:30 – 7:30 p.m.           
Farewell, Miami! Evening Networking Reception
---
8:30 a.m.
Networking Breakfast
9 a.m.
General Session – Details coming soon!
10 a.m.
Networking Break
10:15 a.m.
Breakout Workshops G
Using Analytics to Elevate Your PAC Fundraising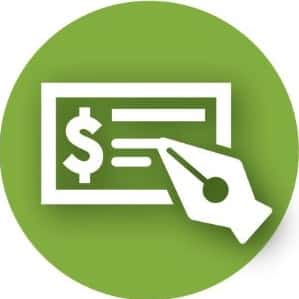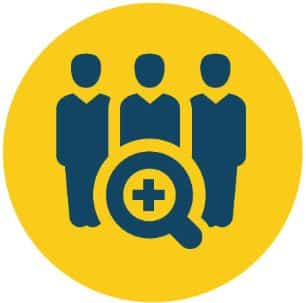 Data can help us work smarter. But you need to know where to find the information, how to analyze it and the best ways to leverage it to affect your efforts. We'll discuss what data can help you, how to collect and organize it, best practices in analyzing the information and creative ideas on how to use it to elevate your efforts, communications and microtargeting.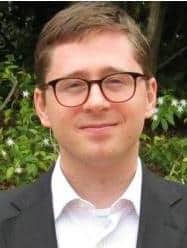 Zack Mooneyham
Manager, Government Affairs
Air Line Pilots Association
@sfdcny
The Power of Visual Storytelling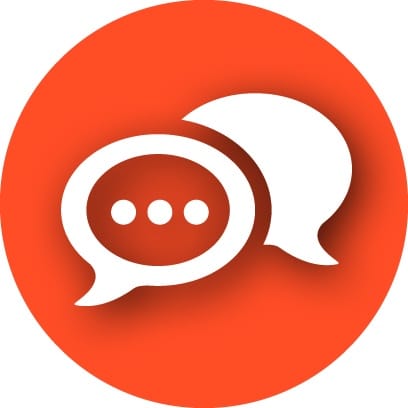 Sharing your story with visuals helps your audience absorb your information faster and retain the details longer. But how should your PAC use visuals? Get best practices for leveraging different video and infographic components to share statistics and detailed information about your PAC and inspire eligibles to support your efforts. Our panelists will discuss how to build and integrate visual narratives to develop more effective solicitations, annual reports and other communications.
Developing Your Contribution Criteria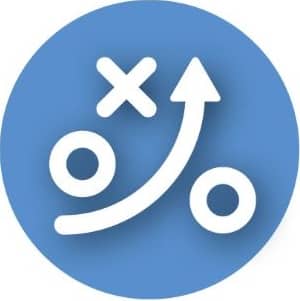 As we kick off the 2018 election cycle, now is the time to examine your PAC's giving parameters. We'll discuss the considerations you should give to party giving and the individual races your PAC should engage in. From the impact of candidates' social stances to open-seat, presidential and challenger candidates, we'll go into the opportunities and potential obstacles of various giving guidelines to get your PAC ready.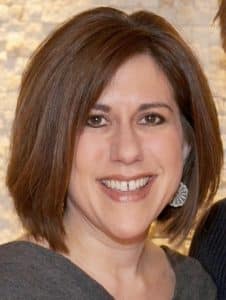 Sharon Sussin
National Political Director
National Federation of Independent Business
11:15 a.m.
Networking Break
11:30 a.m.
Breakout Workshops H
Managing Up and Down: How to Be a Better Leader on Your Team
(Professional Development)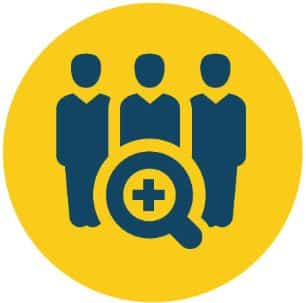 Learning your management style is a key factor to effectively working with others on your team. As you look to grow in your current or future roles, we'll first offer advice on how to "manage up" by providing your supervisor with the information, work product and leadership they are looking for on their team. In addition, seasoned supervisors will share tips on how to be a valued and effective supervisor to your own direct reports to motivate them to excel.
Measuring Your PAC Success: Metrics and Benchmarking to Show Your Value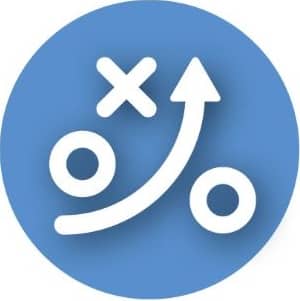 As you prepare to head home and implement new ideas back at the office, give serious thought to how you will measure your success. Join us for the top strategies to develop useful metrics, including what resonates with leadership, how to benchmark your activities and strategies for measuring the "unmeasurable." We'll also discuss the best ways to communicate your accomplishments to your leadership to get future buy-in for your efforts.
12:30 p.m.      
Adjourn