October 17, 2017
9 a.m. − 3 p.m. EDT
Washington, DC or Virtual
The Political Strategy Forum is a series of 3 seminars (Effective PAC Management, Effective Grassroots Management and Political Compliance Management).
Get 10 percent off if you register for two or more events in this series. Get the code here. Some restrictions may apply.
---
Compliance is an integral part of any public affairs program, and every public affairs professional should know the rules. Do your organization's lobbyists, PAC professionals and grassroots practitioners understand the laws and regulations impacting their work — and your organization's reputation — at the state and federal level?
Join leading election law expert Ken Gross for a full-day overview of the top legal and compliance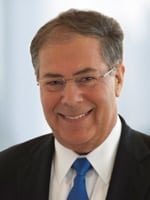 issues facing your public affairs programs. In this seminar, hear about all of the rules that apply to PACs, corporate political contributions, gift rules and ethics, pay-to-play and lobbying at the state and federal level.
Ken will provide a detailed overview of numerous topics, including:
Campaign finance laws affecting your organization's involvement at the federal and state levels, including PAC solicitation rules, corporate contribution limitations and reporting considerations
Pay-to-play restrictions and how to set up pre-clearance and training programs to keep your employees in compliance
Lobbying registration and reporting rules at the federal and state level
How to engage with candidates, legislators and executive staff legally (including bringing them to your facilities to support your PAC and grassroots programs) and related gift restrictions
Proxy proposals and issues surrounding transparency in political activities
Attendees will also have a chance to share key challenges or questions with Ken and get feedback on keeping their program in compliance.
Who should attend?
Heads of public affairs functions who want to understand the limitations and rules impacting their team
PAC administrators and directors trying to understand the solicitation and contribution guidelines
Grassroots and advocacy professionals seeking to connect advocates with legislators more regularly
Compliance professionals responsible for lobbying disclosure and FEC/state campaign finance reporting
Organizational general counsel staff looking to learn more about political compliance rules
This program is eligible for 3 compliance credits toward the Certificate in PAC & Grassroots Management and 3 compliance credits toward the Certificate in Public Affairs Management.
As a CAE Approved Provider educational program related to the CAE exam content outline, this program may be applied for 4.5 credits toward your CAE application or renewal professional development requirements.