Council Honors First Graduates of Public Affairs Management Certificate Program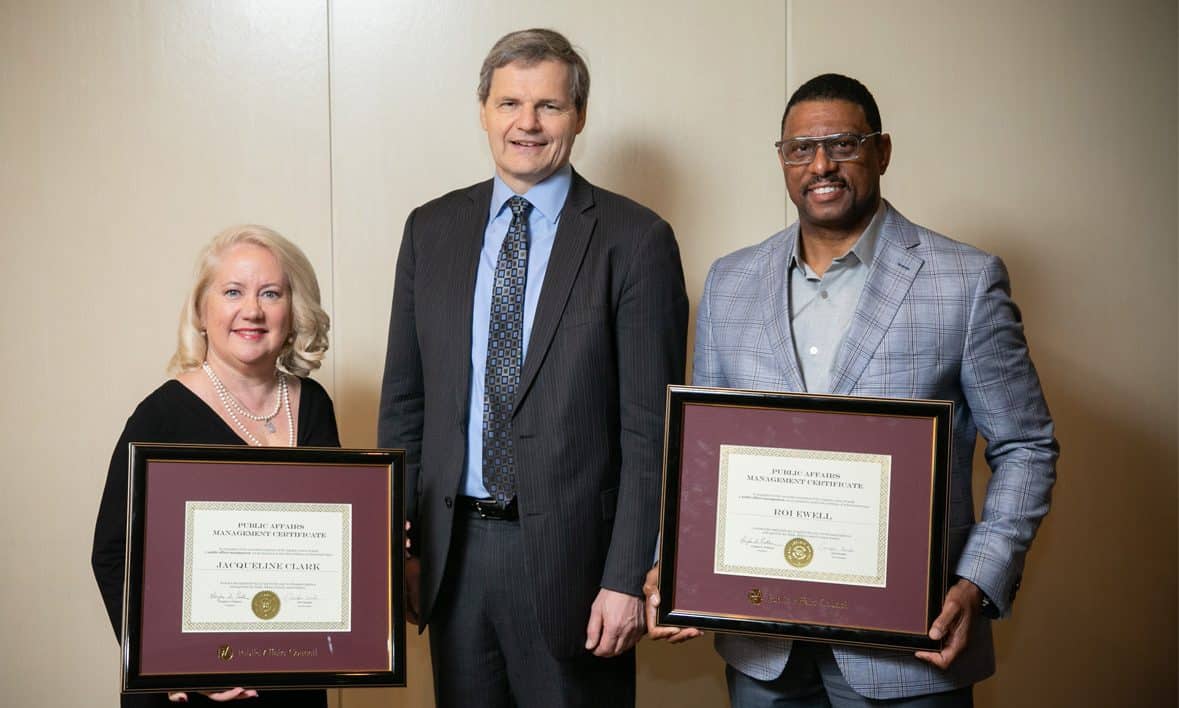 FOR IMMEDIATE RELEASE
April 24, 2018
Contact: Drew Doggett
Senior Associate, Marketing and Communications
Public Affairs Council
202.787.5955
Council Honors First Graduates of Public Affairs Management Certificate Program
WASHINGTON, D.C. – During the Public Affairs Council's Spring Executive Meeting on April 18 in Washington D.C., Jacqueline Clark with Ash Grove Cement Company and Roi Ewell with Ewell & Associates, LLC, were presented with the Council's Public Affairs Management Certificate. While we have seen nearly 50 graduates of the Council's PAC & Grassroots Management Certificate, Clark and Ewell are the first graduates of the more rigorous Public Affairs Management Certificate.
The Public Affairs Management Certificate helps professionals strengthen their expertise through a rigorous study program focused on building core knowledge, developing strategic skills and engaging in community involvement. This unique program has become the standard for credentialing members with public affairs management knowledge and experience.
"We are thrilled to present the Certificate in Public Affairs Management to Jacqueline Clark and Roi Ewell," said Public Affairs Council President Doug Pinkham. "They are leaders in the profession who are taking their skills to the next level by completing the demanding coursework in public affairs management, strategy and community involvement. Earning the certificate means they are well positioned to deliver an even greater return on investment to their organizations."
Both Jacqueline and Roi are the first certificate candidates to graduate from the program.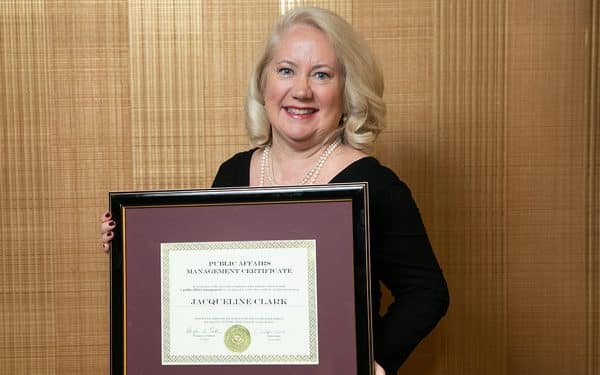 Jacqueline Clark is the Director of Communications & Public Affairs
at Ash Grove Cement Company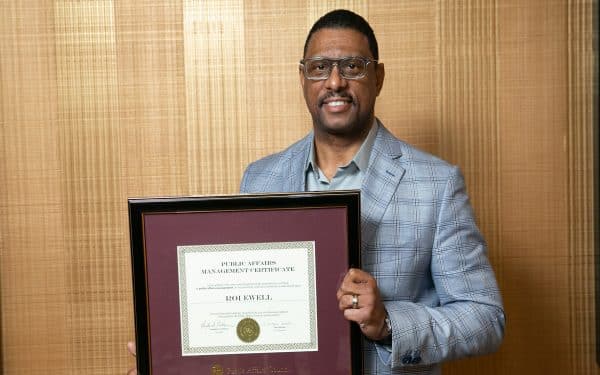 Roi Ewell is a Strategic Consultant and Principal at
Ewell & Associates, LLC
The Council also offers a Certificate in PAC and Grassroots Management. Learn more about the Public Affairs Council's Certificate Program.
About the Public Affairs Council

The Council's mission is to advance the field of public affairs and to provide its 700 member companies and associations with the executive education and expertise they need to succeed while maintaining the highest ethical standards. Learn more about the Council at pac.org.