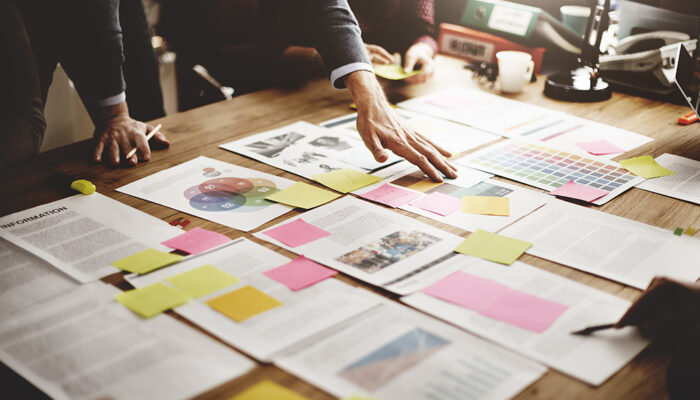 Aligning your communications and public affairs departments is crucial to coordinating and projecting a unified image of your organization. In addition, how you communicate with elected officials, your advocates, employees and allies will determine the success of your public affairs campaign or advocacy efforts. Whether you work at the national level or in a small town, it's imperative that you develop a strategic communications plan that will that will allow you to meet your objectives.
Featured Topic & Speakers
Get your communications, public affairs and government relations departments working together.
In this two-hour program, we will examine the important role communications plays in your public affairs strategy and how to create an integrated and comprehensive public affairs plan. We will discuss how organizations structure their internal teams to streamline communications as they launch their advocacy campaigns.
This workshop will cover:
What it takes to roll out a successful public affairs and communications campaign
How to maximize coverage and visibility for your policy positions
Managing internal dynamics between departments and best practices for successful collaboration
Leveraging your communications resources to assist your public affairs efforts and vice versa

Raul Damas
Partner
Brunswick Group LLC

Lou Hayden
Director of Government Affairs
Lowe's Companies Inc.

Doug Pinkham
President
Public Affairs Council

Katherine Trinidad
Senior Vice President, Communications & Public Affairs
American Council of Life Insurers
10:00 a.m.  An Integrated and Innovative Approach to Communications for Public Affairs
Communications plays an essential role in public affairs and advocacy campaigns. Whether you're communicating with elected officials or their staff, educating volunteers, or providing critical information to employees about pending legislation, what you say and how you say it can impact the outcome. Our panel of senior-level communications experts will answer the following questions:
What management strategies and processes foster collaboration and shared goals?
How can you manage a cross-function communications practice that enables real-time response?
What do communications and public affairs professionals need to know about the changing media landscape?
How can organizations successfully communicate with an angry, frustrated or partisan electorate?
How does a well-developed communications strategy contribute to your organization's public affairs and lobbying function?

Lou Hayden
Director of Government Affairs
Lowe's Companies Inc.

Doug Pinkham
President
Public Affairs Council
11:00 a.m.  Break
11:15 a.m.  Strategic Communications for Reputation Management
Strategic communications is key to ensuring your corporation, association or industry is respected and influential among the public and policymakers. Organizations should successfully plan and work towards reputational goals at both an internal and external level. Find out how your organization can:
Improve its online communications structure and approval process in order to respond quickly during fast-moving crises
Develop long-term plans for improving the organization's reputational strategy
Engage in policy-focused thought leadership and craft policy communications that sets your organization apart
Manage and communicate around complicated political or policy issues

Raul Damas
Partner
Brunswick Group LLC

Katherine Trinidad
Senior Vice President, Communications & Public Affairs
American Council of Life Insurers
Event Location
+ Click to expand
Public Affairs Council
2121 K Street, NW
Suite 900
Washington, DC 20037
Phone: 202.787.5950
*Participants joining the program virtually will receive an email one week beforehand with instructions for logging on to our web-based platform. On the platform, they will be able to listen and participate through any computer or internet-enabled device, see a video of the speakers, and ask questions and participate in the discussion via a chat box.
Register
+ Click to expand
Members: $289
Non-Member: 399
---
Download print and fax registration form here
Additional discounts may apply to this meeting. These discounts may include:
For multiple registrants: A discount will apply to the standard member/non-member rate for organizations that register two or more participants for the same meeting. The first registrant will pay full price, the second participant will receive a 10% discount and each additional registrant will receive a 15% discount. To register multiple participants, you may either register online or download the print and fax registration form.
Member discounts: Discounts for members are applied to all Public Affairs Council meetings.
Non-members: Join the Council today, and save by registering at the member rate and using the $200 new-member coupon you will receive. Contact our membership team for information about joining the Council.
Questions? Contact us at 202.787.5950.