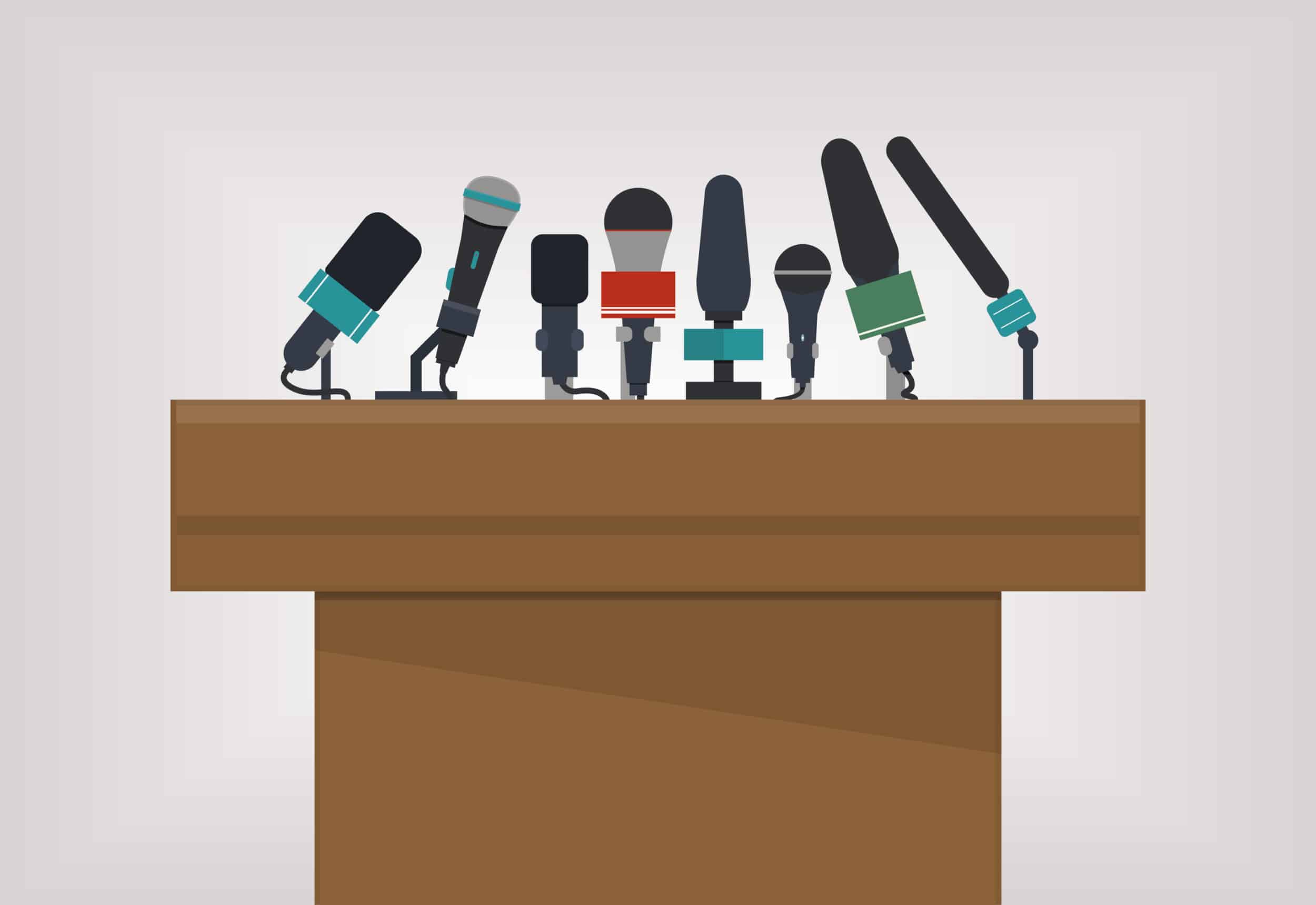 Earned media can position your organization as a thought leader in its industry. Are you prepared? Our media relations experts will equip you for working with journalists and assist you in developing a training program for your organization's key spokespeople.
Featured Topic & Speakers
Today's rapid-fire and constantly changing media landscape requires public affairs professionals to respond succinctly, persuasively and quickly across multiple mediums. Crafting the right message for your target audience is a big challenge. Join us to make sure you and your key stakeholders are prepped to deliver that message to the media.
Our media relations experts will help you navigate this complex industry and cover:
Strategies for preparing  spokespeople and senior executives to convey your organization's message
Ways to identify, test and effectively deploy your media message
Best practices for using the media cycle to identify or create opportunities to obtain earned media hits for your public policy efforts

Matt Meenan
Senior Director of Public Affairs
The Aluminum Association

Sandra Pérez
Vice President, Communications
LMI
1:00 p.m. How to Shape and Distribute your Message in the 21st Century
Companies, associations and organizations are now required to speak out on social, issues, political controversies and public policy positions. The news cycle is no longer 24 hours, but 20 minutes, which means crafting clear and precise messages has never been more important. Yet, many still struggle to reach and persuade their target audience. Our media relations expert will provide strategies and approaches that will help you both construct your message and ensure it reaches the right audience. In this session, we'll discuss:
How the world of public affairs and messaging is changing
What makes a good media message, and how you can test it
What social media platforms and news outlets are the most effective for broadcasting your message
1:45 p.m. Exercising Your New Skills: Developing Media Relations Best Practices and Exercises
Dealing with the media can be difficult. However, by using certain tools, you can more easily maneuver interviews, requests for comment, and increase media coverage for your organization's effort. This interactive session will answer the following questions:
How should I prepare myself or others for an interview?
What is the best wat to handle tough reporters or aggressive lines of questioning?
When should I try to deliver my key messages?
What are some tips for controlling nerves and staying on message?
2:45 p.m. Networking Break
3:15 p.m. Effective Media Relations: A Case Study
Understanding media relations is one thing, implementing it into your organization is a whole other challenge. In this section, experienced media communications professionals will discuss ways to engage corporate leadership and build a media relations game plan. This section will cover:
Communicating and explaining the value of media training to organizational leadership
Developing, implementing and managing a media training program for your organization
Determining if and when your company should engage in a media or political discussion
Event Location
+ Click to expand
Public Affairs Council
2121 K Street, NW
Suite 900
Washington, DC 20037
Phone: 202.787.5950
*Participants joining the program virtually will receive an email one week beforehand with instructions for logging on to our web-based platform. On the platform, they will be able to listen and participate through any computer or internet-enabled device, see a video of the speakers, and ask questions and participate in the discussion via a chat box.
Register
+ Click to expand
Members: $369
Non-Members: $499
---
Additional discounts may apply to this meeting. These discounts may include:
For multiple registrants: A discount will apply to the standard member/non-member rate for organizations that register two or more participants for the same meeting. The first registrant will pay full price, the second participant will receive a 10% discount and each additional registrant will receive a 15% discount. To register multiple participants, you may either register online or download the print and fax registration form.
Member discounts: Discounts for members are applied to all Public Affairs Council meetings.
Non-members: Join the Council today, and save by registering at the member rate and using the $200 new-member coupon you will receive. Contact our membership team for information about joining the Council.
Questions? Contact us at 202.787.5950.