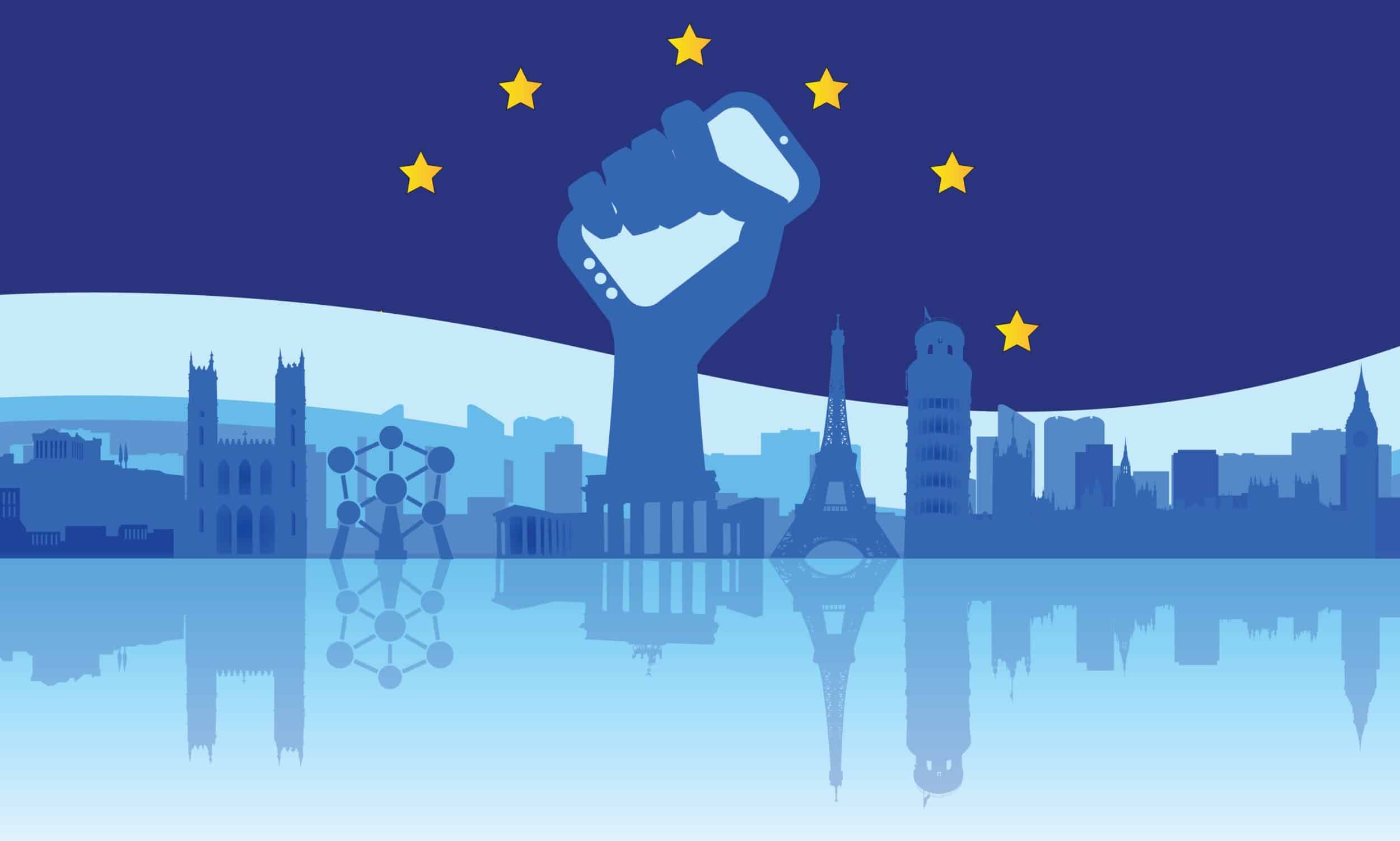 Public affairs professionals are increasingly aware that combining online and offline tactics is the best way to get their message across and persuade their audiences. Digital advocacy is no longer a "nice to have" — it's a critical tool for the success of any public affairs campaign.
Join us to hear about innovative ways to communicate online, discuss the latest trends and expand your tactical skills in digital advocacy.
Building on the success of previous years, the 2019 European Digital Advocacy Summit will take place on 3 December in Brussels.
This one-day summit will give EU public affairs and communication professionals the opportunity to exchange good practices and hear from experts on the latest trends.
Join us on December 3 in Brussels to network with your peers and gain fresh insights into:
Digital advocacy in an age of disinformation and mistrust
Listen to understand — tips and tools to monitor your social media landscape
New digital advocacy trends for public affairs professionals
Case studies of integrated campaigns in a year of EU changeover
Leveraging digital tools for interest representation and policy positioning
Measuring and communicating the value of digital advocacy
N.B. Agenda timings and sessions are subject to change at this stage.
8:30 Networking breakfast
MORNING SESSIONS — Digital Advocacy: Debating strategies, policies and trends
9:00 Keynote: Digital advocacy trends: Where are we heading?

Where we stand in a year of EU institutional changeover and major political developments
Digital advocacy — new trend, or new mindset?
Trends and challenges ahead
10:15 Panel discussion: Advocacy through online media — How governments, companies and consumers can influence each other.
How to get stakeholders to speak up on European policy issues
Which narratives resonate (and what to do if you work in a 'boring' sector)
Using social media to enhance your corporate citizenship and thought-leadership
11:30 Presentations and discussion: Digital advocacy campaigns and good practices
Case studies of integrated campaigns in a year of EU changeover
Leveraging digital tools for interest representation and policy positioning
Measuring and communicating the value of digital advocacy
Engaging with policy-makers, consumers and citizens on social media — strategies and best practices
AFTERNOON SESSIONS — Tactical skill-building for Digital Advocacy: Listening, Planning and Engaging
1 hour breakout session — Punch above your weight: How to leverage digital tools for effective public affairs
Session A: Global issues management
Session B: Measuring and increasing your advocacy investment
1 hour breakout session — Crafting influential digital narratives
Session A: Crafting your digital media narrative
Session B: Running an integrated digital campaign
1 hour breakout session — Enhancing your online reputation

Session A: Using digital media for brand awareness and thought leadership
Session B: Managing a social media crisis
Confirmed Speakers

Laura Sullivan
Executive Director
WeMove.EU

Jo Simmons
Account Director – Government
LinkedIn

Emil Bech Andersen
Deputy Head of Unit, Leader of Communications team
DG Maritime Affairs and Fisheries, EC

Dr. Alan Hardacre
Head of Group Corporate Affairs
Imperial Brands

Leyla Sertel
Director of European Markets
Quorum

Mike Panetta
Partner
Beekeeper Group

Ann Dermody
Director of Content Strategy, Marketing
FiscalNote

Marco Ricorda
Communication Expert formerly with
President Tajani, Guy Verhofstadt
and European Commission
Laura Shields
Managing Director
Red Thread

Carlos Abundancia
Senior Manager – Social Media and Communication
European Food Information Council (EUFIC)

Nick DeSarno
Director of Digital and Policy Communications
Public Affairs Council
Testimonials
"#EUDAS2017 was an incredibly insightful event today. Kudos to the organizer, @andrasbaneth @PACouncil and all the speakers and participants. Thank you. Exciting times for #eucomms indeed!"
– Harold Tor, Head Of Communications, Centre for European Policy Studies
"Thanks to @andrasbaneth and the #EUDAS2016 crowd for a great day of digital debate! Happy to join & learn."
– Chris Heron, Communications and Public Affairs Manager, Eurometaux
"Loved #EUDAS2015 sharpness & interactions. A very productive day for @UnileverEU thx @andrasbaneth @PACouncil"
– Unilever EU Affairs team
Event Location
+ Click to expand
Renaissance Brussels Hotel
Rue du Parnasse 19
1050
Brussels

Dr. Giuseppe Porcaro
Head of Communications and Events
Bruegel

Aurelie Valtat
Head of Digital, Multimedia
& Internal Communication
EuropeAid, European Commission

Dan Horowitz
Director, Online Sales Organization, Government & Services
LinkedIn

Karmen Špiljak
Senior Web and Social Media Officer
WWF European Policy Office

Tina Zournatzi
Head of Unit for
Strategic Communication
European Commission's Directorate General for Communication

Hannah Grieve
Communications Officer
European Youth Forum
Sponsorship Opportunities
+ Click to expand
Sponsoring the Public Affairs Council's European Digital Advocacy Summit is an excellent way to connect with public affairs and industry experts, as well as EU officials. As many as 120 EU advocacy, communications and regulatory affairs professionals will be in attendance to share their insights and hear from industry thought leaders about today's best digital advocacy strategies.
Download our sponsorship flyer for more information about sponsorship of #EUDAS19.
For more information about sponsorship, or to discuss any additional sponsorship ideas, please contact the Public Affairs Council's European office.