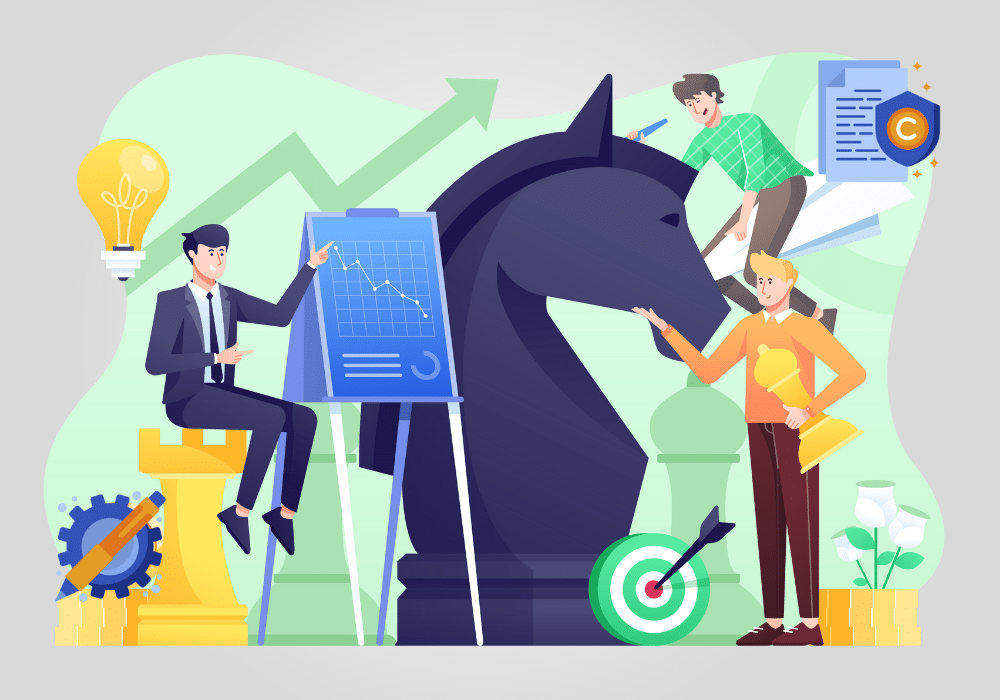 Our first training seminar on core public affairs skills will focus on laying the foundations of a successful strategy. Join this seminar to learn more about how to conduct an assessment of your internal and external landscape, how to identify key issues and priorities, and how to translate them into concrete objectives and KPIs that will guide implementation.
In the first of four training seminars focusing on core public affairs skills, we will explore the mindset and foundational steps needed to set up a successful public affairs strategy that works for you and your organization.
Sessions will be very practical and hands-on – making sure you understand how you can apply this to your work/situation. Through case studies and practical exercises this training seminar will provide participants with:
A simple and effective methodology to prioritise work and set objectives so you can engage successfully in the European Union
The foundations of a public affairs strategy that works for you and whose success you can measure and share internally
Tools to assess your internal environment, regulatory landscape and external reputation – to help you make key strategic choices
The means to identify your key issues and priorities, and translate them into concrete objectives and KPIs
An understanding of what influence is (and what it is not), and how your strategy empowers you to harness it

Alan Hardacre
Founder of AdvocacyStrategy.com
Professor and Author
Dr Alan Hardacre is a well-recognized expert in the field of Public Affairs with a long history of teaching, and writing about, Public Affairs. He is the founder of the Public Affairs Clinic and a co-founder of AdvocacyStrategy.com. These two businesses are dedicated to helping clients structure and organise their Public Affairs work to maximise their chances of advocacy success. Alan has provided this service for CropLife Europe; FiscalNote, Kindred Group and the International Trade Center amongst others.
A certificate of training is available to participants, upon request.
This training seminar will be open to both virtual and in-person participants (limited places available), unless COVID19 restrictions applicable the day of the event recommend otherwise. A recording of the event will also be available for registered participants for 14 days after the day of the event.
More on COVID19 information and safety measures available at the bottom of the registration page.
Event Location
Ambiorix Center
Square Ambiorix 7,
B-1000, Brussels,
Belgium
COVID-19 information and safety measures
The safety of our event attendees, partners and team are of paramount importance to the Public Affairs Council.
To ensure in-person events take place with lower risk to participants, as per applicable regulations in Belgium, event participants will be asked to provide: a certificate of complete vaccination with a recognized vaccine over 13 days old, or a certificate of a negative PCR test in the last 48 hours or an antigen test (rapid test) in the last 24 hours, or a recovery certificate of up to 180 days old.
Personal Responsibility
Despite everyone's best efforts before and during our events, it is impossible to reduce the risk of virus/illness transmission to zero. As an attendee registering for a Public Affairs Council European office event, you:
Acknowledge these and other risks and agree to take full, personal responsibility for them. You will not hold anyone else accountable, including the Public Affairs Council, its staff or partners, should you contract an illness or should anything else happen to you during your participation in this meeting.
Pledge not to attend the meeting or any Public Affairs Council event if you feel ill or are COVID-19 positive.
Will take necessary precautions while at the event.