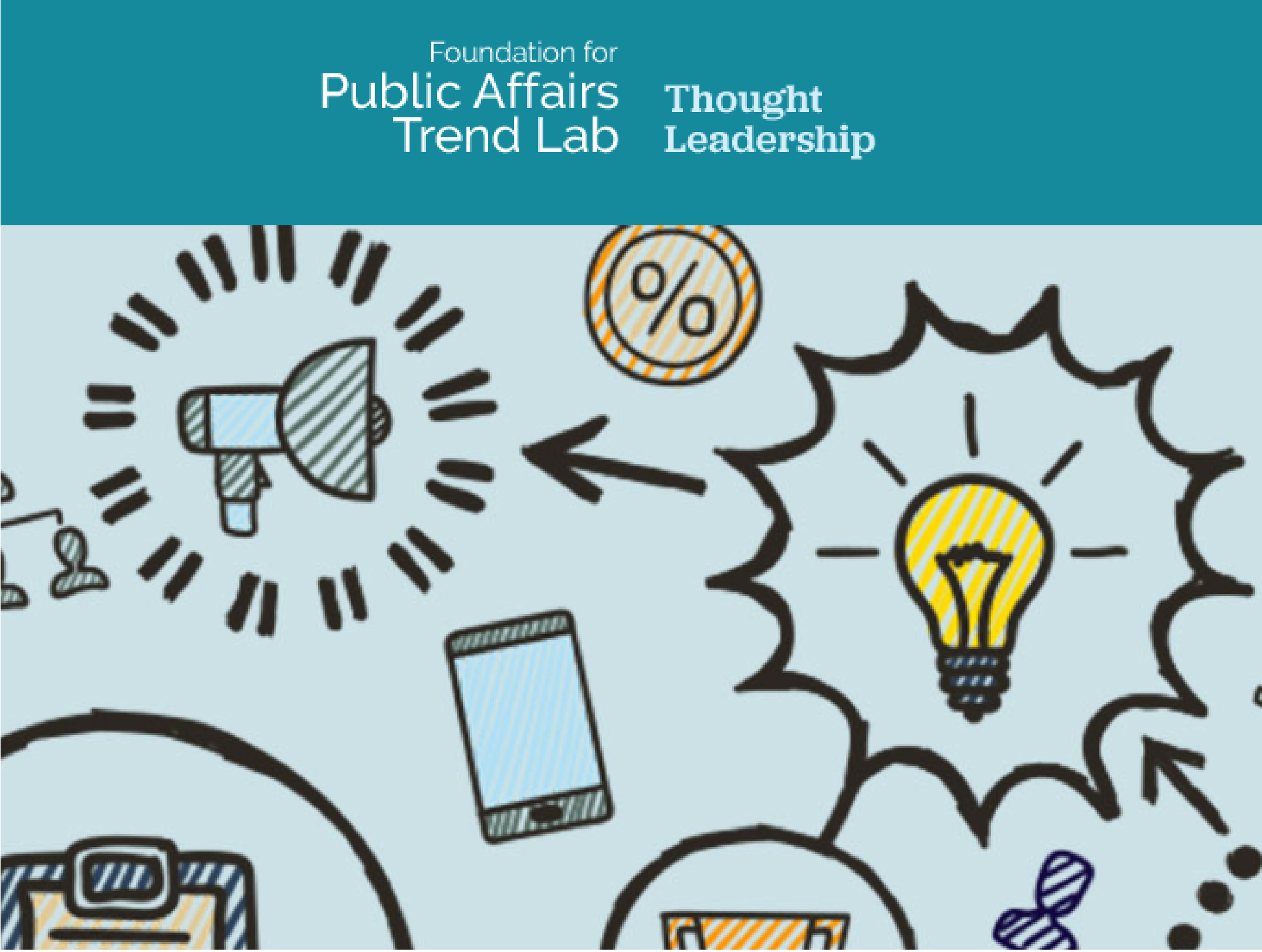 Join us as we unveil our Public Affairs Trend Lab on Thought Leadership, designed to demystify and define thought leadership, making it easier to execute – and to measure.
Featured Topic & Speakers
It's a term we hear every day – maybe every hour – but what exactly is thought leadership? The executive interviews, research and case studies in the Trend Lab show us that it's all about connecting an organization to an idea, issue, cause, market or constituency. A successful thought leadership campaign resonates with a key community and while it may not persuade everyone to agree with you, it convinces others that you've earned a seat at the table.
During our launch event, an executive panel will discuss:
The core tenets of thought leadership and what defines an organization as a thought leader
How to measure success in a thought leadership campaign and keep the momentum going
Examples of effective thought leadership and their benefits to the public affairs function
The Trend Lab features case studies of successful thought leadership campaigns as well as the tenets all successful thought leadership efforts share. Attendees will have a chance to explore the online Trend Lab during the event.
To learn more about the Foundation or make a contribution, click here.

Megan Bloomgren
Vice President, Communications
American Petroleum Institute

Lisa Ross
President
Edelman

Kristin Westmoreland
Exec. Director, Public Affairs & Corporate Responsibility
JPMorgan Chase & Co.


Doug Pinkham
President
Public Affairs Council

Dan Horowitz
Director, Advocacy and Government
LinkedIn Corporation
Event Location
+ Click to expand
Microsoft Innovation & Policy Center
901 K St. NW
11th Floor
Washington, DC 20001
Register
+ Click to expand
Members: FREE
Non-Members: FREE
Questions? Contact us at 202.787.5950.