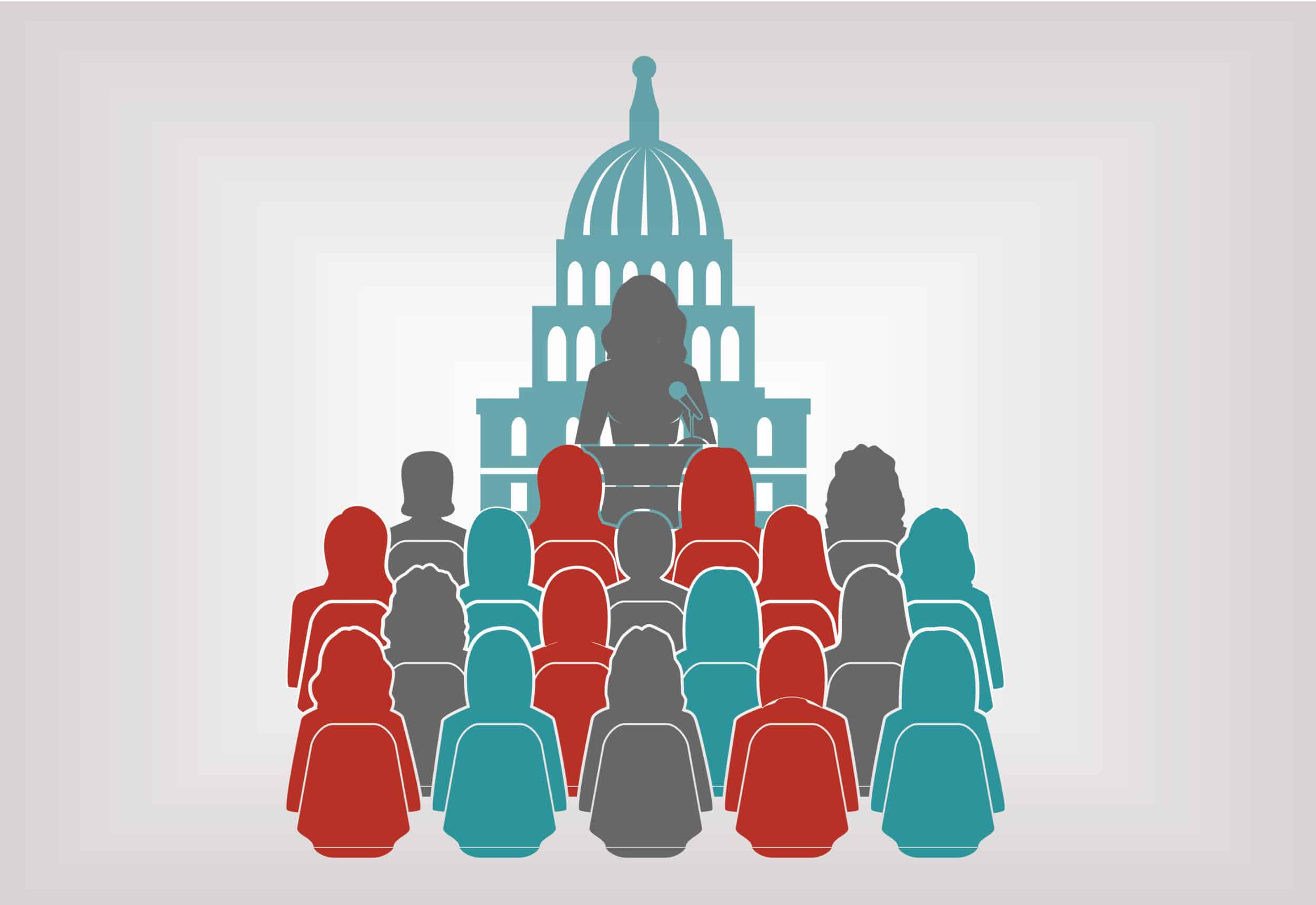 Someone using a saw with no training is a disaster waiting to happen. So is sending an untrained advocate to a legislative meeting. Our workshop will "train the trainer" and help you prepare your advocates for success.
Featured Topic & Speakers
Join us to learn how to develop an advanced and comprehensive year-round advocate training program. Whether you're working on advanced role-playing or building web-based trainings, this workshop will get you prepared, including:
Understanding advocate needs and capabilities and mapping out a custom-fit training plan
Fundamentals of developing a comprehensive training program
Preparing your advocates for important meetings and testimonials
Telling an advocacy story that connects with your key stakeholders
Assessing the success of your training efforts

Erica Farage
Vice President, Political Affairs and Grassroots Advocacy
International Franchise Association


Thao Nguyen
Managing Director, Advocacy
Feeding America

Stephanie Vance
Founder
Advocacy Associates
1:00 p.m. Building a Year-Round Advocacy Training Program
Advocates and constituents are often your organization's strongest advocates. Whether you're trying to train a handful of grasstops advocates or thousands of grassroots activists, this session will help you develop a successful training program.
Our advocacy experts will address these key topics:
Best practices for developing a year round training program that engages both your seasoned members or employees and your beginner advocates
Assessing the success of your training program and the knowledge of your advocates
Tools, software and online portals that can help train and prepare your supporters

Stephanie Vance
Founder
Advocacy Associates

Erica Farage
Vice President, Political Affairs and Grassroots Advocacy
International Franchise Association
2:00 p.m. Networking Break
2:15 p.m. Advanced Storytelling and Grasstops Training
Hundreds of organizations bring advocates to Washington, D.C. and state capitals across the country. Advocacy groups spend significant time training advocates on policy issues but rarely can the advocates deliver compelling stories to their lawmakers and policy staff.
Join us and learn how to successfully:
Identify key advocates for high-level training
Train advocates how to develop, craft, and deliver a compelling advocacy story
Tips for training and role-play exercises to ensure advocates are properly trained on storytelling for advocacy purposes
Tactics for building the confidence of new and beginner advocates


Thao Nguyen
Managing Director, Advocacy
Feeding America
Event Location
+ Click to expand
Public Affairs Council
2121 K Street, NW
Suite 900
Washington, DC 20037
Phone: 202.787.5950
*Participants joining the program virtually will receive an email one week beforehand with instructions for logging on to our web-based platform. On the platform, they will be able to listen and participate through any computer or internet-enabled device, see a video of the speakers, and ask questions and participate in the discussion via a chat box.
Register
+ Click to expand
Members: $289
Non-Members: $399
---
Additional discounts may apply to this meeting. These discounts may include:
For multiple registrants: A discount will apply to the standard member/non-member rate for organizations that register two or more participants for the same meeting. The first registrant will pay full price, the second participant will receive a 10% discount and each additional registrant will receive a 15% discount. To register multiple participants, you may either register online or download the print and fax registration form.
Member discounts: Discounts for members are applied to all Public Affairs Council meetings.
Non-members: Join the Council today, and save by registering at the member rate and using the $200 new-member coupon you will receive. Contact our membership team for information about joining the Council.
Questions? Contact us at 202.787.5950.