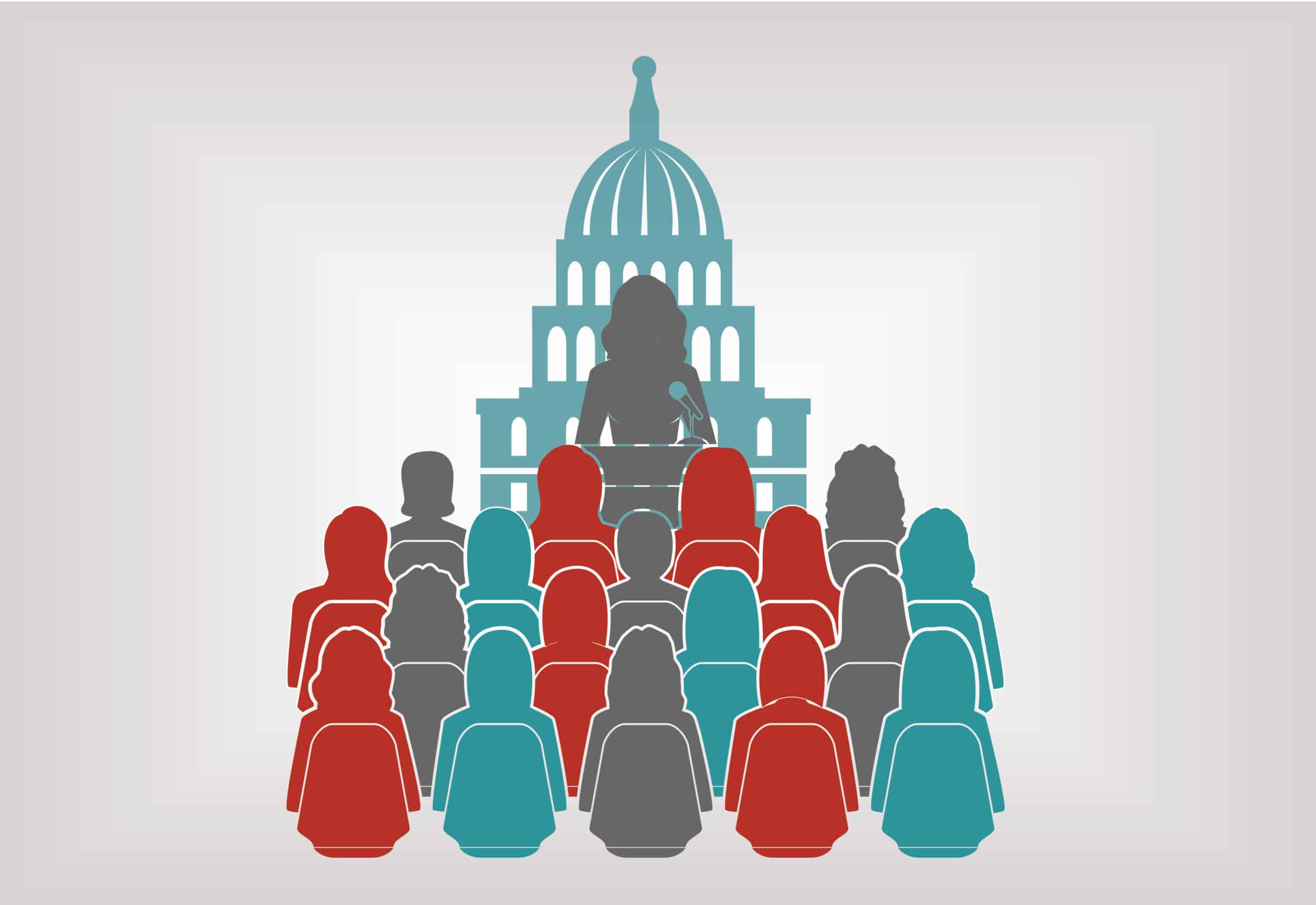 Want to expand your expertise and elevate your advocacy strategies for Congress? Join us for this deep dive into the workings of the U.S. House of Representatives. Our experts will provide an in-depth overview of the processes, procedures, and key committees of the House, as well as trends to expect from the current class.
Featured Topic & Speakers
In this program, you'll gain insight into:
Overview of how the House works
The procedures, rules, traditions and norms of key House committees
Insights into House leadership and trends to expect for the next two years
Engagement strategies for building relationships and advancing policy goals through the Hous
Speaker information coming soon!
1:00-1:30 pm 117th House Introduction
We'll kick things off by reviewing what makes the 117th House unique, including:
An overview of freshmen class and dynamics
Policies and trends to expect from a 50-50 House over the next two years
Advocacy strategies for influencing House leadership
General trends to incorporate into your strategic planning
1:30-2:30 pm House Deep Dive
In this session our experts will walk through the intricacies of the House with an advocacy focus in mind, such as:
Outlining the processes, rules and norms that govern the House
Defining key terms and roles so you're prepared
Overviewing the budget process, reconciliation and amendment process, so you're prepared to explain the process to internal or external stakeholders
Exploring the role Caucuses, the House, and federal agencies play in influencing the House
Reviewing best-in-class lobbying tactics and compliance considerations
2:30-2:45 pm Break
2:45-4:00 pm Working with Key House Committees
In this session our experts will give you the information and tools you need to navigate the linchpin of policies succeeding or failing in the House: committees. We'll cover:
An overview of key influential committees, such as Budget, Finance, Appropriations and HELP
The procedures, rules and norms you need to know before contacting Committees
Advocacy tactics to increase the likeliness of the policy outcome you want to see
Event Location
+ Click to expand
This program will be hosted on a secure virtual platform. 
*Participants joining the program virtually will receive an email one week beforehand with instructions for logging on to our web-based platform. On the platform, they will be able to listen and participate through any computer or internet-enabled device, see a video of the speakers, and ask questions and participate in the discussion via a chat box.
Register
+ Click to expand
Members: $369
Non-Members: $499
---
Additional discounts may apply to this meeting. These discounts may include:
For multiple registrants: A discount will apply to the standard member/non-member rate for organizations that register two or more participants for the same meeting. The first registrant will pay full price, the second participant will receive a 10% discount and each additional registrant will receive a 15% discount. To register multiple participants, you may either register online or download the print and fax registration form.
Member discounts: Discounts for members are applied to all Public Affairs Council meetings.
Non-members: Join the Council today, and save by registering at the member rate and using the $200 new-member coupon you will receive. Contact our membership team for information about joining the Council.
Questions? Contact us at 202.787.5950.

Kelly Memphis
Senior Manager of Government Relations and Stakeholder Engagement Practice
202.787.5957 | email