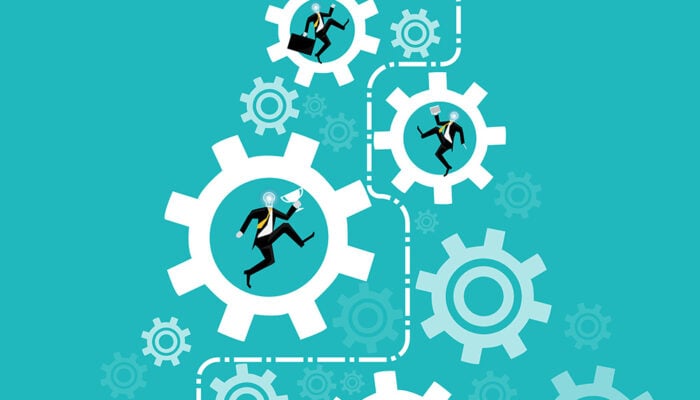 Is your grassroots program treading water? What will it take to inject new life into your stagnant advocacy strategy?
Featured Topic & Speakers
At this session, we'll delve into key grassroots advocacy planning and management topics to help you build a comprehensive and sound foundation for running a successful advocacy program. Speakers will delve into both annual planning as well as how to achieve long-term growth in your program. They'll discuss goals and metrics, resource allocation, leveraging internal functions and building an effective communications plan.
Gain insight into how to build a strategy for your grassroots program to engage your advocates, build strong relationships with decision-makers and elevate your policy priorities. We'll discuss:
How to build a grassroots strategic plan to grow your program thoughtfully and effectively – including how to target your relationship-building activities and recruiting new advocates
Identifying and leveraging internal resources to help you execute your plan
Reviewing your communications tools and platforms to determine if they are getting you the results and engagement that you need
Ways to measure success and communicate the value of your program to leadership and other key stakeholders

Nick DeSarno
Manager, Digital and Communications Practice
Public Affairs Council

Lauren Drew
Advocacy & State Relations Manager
National Hospice & Palliative Care Organization

Amy Shope Manzi
Director, Grassroots Advocacy
American Heart Association

Adam Melis
Director, Grassroots Consulting
Aristotle International

Ryan Thornton
Director of Customer Success
Quorum Analytics, Inc.
1:30 p.m.      Building a Strategic Grassroots Program
Whether you are building one from scratch or just revamping your current grassroots program, you first need to determine what you want to accomplish, what you are doing well and create a strategic plan to get you there. In this session, we'll discuss the key elements of a strategic grassroots program, including:
How to build a strategic plan that fits your organization, considering both short- and long-term goals
How to conduct an audit of your grassroots activities and organizational resources to determine gaps in strategy and baselines for future advocacy goals
Building a workable grassroots budget and how to evaluate trade-offs
Developing key metrics and communications to report back to both advocates and key internal stakeholders

Amy Shope Manzi 
Director, Grassroots Advocacy
American Heart Association
2:30 p.m.      Break
2:45 p.m.      Successfully Leveraging Advocacy Tools and Event
There are many resources available to grassroots managers — if you know where to look. In this session, we'll discuss how to use free and paid advocacy tools to make your program more efficient. We will cover how events like fly-ins or town halls can provide a boost to your grassroots efforts. Topics will include:
Building and maintaining an advocacy database
Collecting and leveraging data to help you target your advocacy efforts
Planning and managing social media and online advocacy campaigns
Creating in-person opportunities to engage advocates and legislators alike, including site visits, fly-ins and advocate forums

Adam Melis
Director, Grassroots Consulting
Aristotle International

Ryan Thornton
Director of Customer Success
Quorum Analytics, Inc.
3:30 p.m.      Perfecting the Pillars of Grassroots: Identification, Education and Engagement
The most successful grassroots programs identify their key advocates, educate them on a continuing basis and then strategically engage them with policy advocacy. But how do you keep your advocates up-to-date on the current issues and inspire them to act? In this session, we'll discuss:
The difference between ambassadors and key contacts, and how to determine which types of super advocates will help you accomplish your goals
How ongoing communications keep your advocates informed, engaged and on-message for the long-term
Key strategies to move your base from passive to active, and the outreach and training it takes to make them effective

Nick DeSarno
Manager, Digital and Communications Practice
Public Affairs Council

Lauren Drew
Advocacy & State Relations Manager
National Hospice & Palliative Care Organization
Who Should Attend?
+ Click to expand
Grassroots managers and program administrators
Directors of government affairs
Communications specialists
Federal, regional and state affairs associates
Political involvement administrators
Public policy analysts
Civic engagement leaders
Senior public affairs executives
Testimonials
+ Click to expand
"Rikki was an excellent facilitator; she applied her real Hill experience and education into the meeting, making the content both valid and engaging."
– Monica del Rio, community affairs and grassroots coordinator, Southwest Airlines Co.
"Excellent ideas shared from the participants in a very open dialogue. I would rate it a 10."
– Phil Bell, director, external communications and public affairs, Gerdau Ameristeel Corp.
"Excellent! Lots of great best practices were shared."
– Lani Jordan, director, corporate communications, CHS Inc.
"I enjoyed the format and depth of topics discussed.  The mix of attendees was great for new ideas."
– Marsha Burton, manager, corporate brand & communication, Navistar Inc.
Past Participants
+ Click to expand
AAA
Alpha Natural Resources Inc.
Altria Group Inc.
American Council of Life Insurers
American Gastroenterological Association
American Health Care Association
American Heart Association
American Hospital Association
American Optometric Association
American Petroleum Institute
American Society of Anesthesiologists
American Veterinary Medical Association
America's Health Insurance Plans
Arch Chemicals Inc.
Aristotle International
AT&T
Chevron Corp.
CHS Inc.
CoBank
Comcast
CompTIA
ConocoPhillips
Consolidated Edison Co. of New York Inc.
Daiichi Sankyo
Duke Energy Corp.
Eaton Corp.
Exelon Corp.
First Solar
Florida Power & Light Co.
General Mills Inc.
Harris Corp.
Heartland Solutions Group Inc.
Highmark Inc.
IBM Corp.
International Council of Shopping Centers
Kaiser Permanente
Leggett & Platt Inc.
Linde North America
Motor and Equipment Manufacturers Association
Nationwide Insurance Companies
Navistar Inc.
News Corp.
Novo Nordisk Inc.
PEPCO Holdings Inc.
Qualcomm Inc.
Retail Industry Leaders Association
Society for Human Resource Management
The American Institute of Architects
The Association of Public Television Stations
Think Finance
Thrivent Financial for Lutherans
Universal American
Volvo Group North America
Event Location
+ Click to expand
Conference Location
Public Affairs Council
2121 K Street, NW
Suite 900
Washington, DC 20037
Phone: 202.787.5950
*Participants joining the program virtually will receive an email one week beforehand with instructions for logging on to our web-based platform. On the platform, they will be able to listen and participate through any computer or internet-enabled device, see a video of the speakers, and ask questions and participate in the discussion via a chat box.
Register
+ Click to expand
Members: $369
Non-Member: $499
Get 10 percent off if you register for two or more events in this series. Get the code here. Some restrictions may apply.
Download print and fax registration form here
Additional discounts may apply to this meeting. These discounts may include:
For multiple registrants: A discount will apply to the standard member/non-member rate for organizations that register two or more participants for the same meeting. The first registrant will pay full price, the second participant will receive a 10% discount and each additional registrant will receive a 15% discount. To register multiple participants, you may either register online or download the print and fax registration form.
Member discounts: Discounts for members are applied to all Public Affairs Council meetings.
Non-members: Join the Council today, and save by registering at the member rate and using the $200 new-member coupon you will receive. Contact our membership team for information about joining the Council.
Questions? Contact us at 202.787.5950.