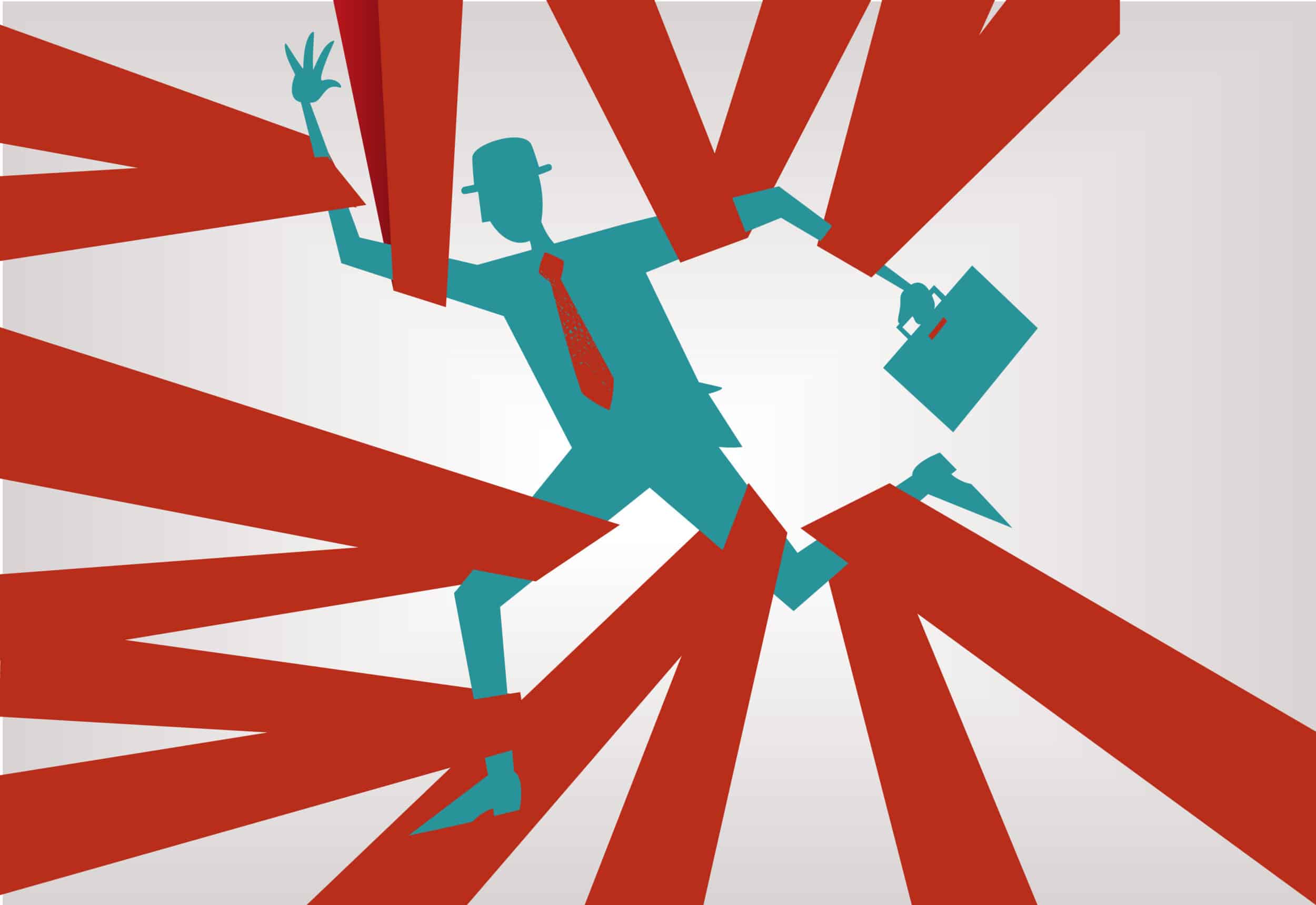 Shifting political winds foretell changes in the regulatory environment at all levels of government. In recent years, we've seen extensive regulatory activity, and uncertain political environments indicate this trend will continue. Now, more than ever, understanding how to execute strong regulatory advocacy programs is essential for organizations to protect their interests and advance their goals.
Featured Topic & Speakers
Ensure you are prepared to effectively advocate for your issues externally at the regulatory level and showcase your regulatory function internally. During this program, regulatory experts will join us to discuss:
Methods for monitoring, prioritizing and communicating internally about regulation before it affects your company's bottom line
Creative regulatory advocacy engagement plans
Ways to foster collaboration and communication between lobbyists and analysts
Opportunities to leverage your grassroots network for regulatory change
Tools for crafting messages that resonate with regulators
Metrics for measuring and showcasing the regulatory function's value to the rest of your organization
A case study of successful regulatory advocacy in action

Chris Bender
Vice President
Public Affairs Council

Robert Holden
Vice President
Stateside Associates

Angela Ostrom
Senior Director, Advocacy & Strategic Alliances
Pharmaceutical Research and Manufacturers of America

Christine Perez
Associate Director of Medicare Payment & Quality Policy
American College of Cardiology
9 a.m. Introductions and Opening Remarks 
9:15 a.m. Building a Best-in-Class Regulatory Function
Creating a strong team and establishing a cutting-edge system for tracking government proposals is essential if you want to stay ahead of issues that can affect your business down the line. This session will help you establish and manage a streamlined process through discussions of:
Key distinctions between the legislative and regulatory processes — and ways to determine where they overlap
Tools for cross-functional integration, including adapting legislative tracking methods for regulatory monitoring and prioritization
Sample organizational structures and best practices for expanding your regulatory function
Using stakeholder mapping and engagement to ensure the right regulatory contacts are incorporated into your engagement plan
Crafting a message that meets regulators' needs
Communicating with functions beyond public affairs

Robert Holden
Vice President
Stateside Associates
10:15 a.m. Networking Break 
10:30 a.m. Mapping and Showcasing the Value of Regulatory Success
Take pride in your regulatory team and learn how to showcase yourself, your successes and your contributions to the business. The regulatory function doesn't often receive the resources or recognition it deserves from the rest of the organization. Change that by understanding:
Comprehensive metrics for measuring ROI
How to turn regulatory wins into dollar signs
Ways to communicate your group's contributions as they relate to the organization's overall prosperity
How to integrate the regulatory function into the rest of the organization

Chris Bender
Vice President
Public Affairs Council
11:45 p.m. Lunch (provided)
12:30 p.m. Leveraging Grassroots and Legislative Advocacy in the Regulatory World
Coordinating your regulatory strategy with your organization's lobbying and grassroots team can pave the way for reforming proposed rulemakings. Though they may not have public constituencies, regulators and their staffs do take public opinion and the opinion of their peers into consideration. Convey your message in new ways by:
Leveraging connections with legislators willing to communicate your message to their regulatory peers
Understanding grassroots functions and where your regulatory issues fit
Learning when and how to leverage your grassroots network
Getting your regulatory team involved in grassroots events, including lobby days and in-district events
Creating leave-behinds that cover regulatory issues with clarity

Angela Ostrom
Senior Director, Advocacy & Strategic Alliances
Pharmaceutical Research and Manufacturers of America
1:30 p.m. Break
1:45 p.m. A Case Study in Regulatory Advocacy Best Practices
Bring it all together by hearing from someone who has done it successfully. Learn from a seasoned regulatory advocate professional's first hand experiences how she:
Builds relationships with regulators
Knows where agency officials go to get their news and information
Created policy change through regulatory change
Got buy-in from her organization's advocacy team, communications team, leadership team, and members

Christine Perez
Associate Director of Medicare Payment & Quality Policy
American College of Cardiology
2:45 p.m. Closing remarks
3 p.m. Adjourn
Event Location
+ Click to expand
Public Affairs Council
2121 K Street, NW
Suite 900
Washington, DC 20037
Phone: 202.787.5950
*Participants joining the program virtually will receive an email one week beforehand with instructions for logging on to our web-based platform. On the platform, they will be able to listen and participate through any computer or internet-enabled device, see a video of the speakers, and ask questions and participate in the discussion via a chat box.
Register
+ Click to expand
Members: $595
Non-Members: $799
---
Additional discounts may apply to this meeting. These discounts may include:
For multiple registrants: A discount will apply to the standard member/non-member rate for organizations that register two or more participants for the same meeting. The first registrant will pay full price, the second participant will receive a 10% discount and each additional registrant will receive a 15% discount. To register multiple participants, you may either register online or download the print and fax registration form.
Member discounts: Discounts for members are applied to all Public Affairs Council meetings.
Non-members: Join the Council today, and save by registering at the member rate and using the $200 new-member coupon you will receive. Contact our membership team for information about joining the Council.
Questions? Contact us at 202.787.5950.

Kelly Memphis
Senior Manager of Government Relations and Stakeholder Engagement Practice
202.787.5957 | email