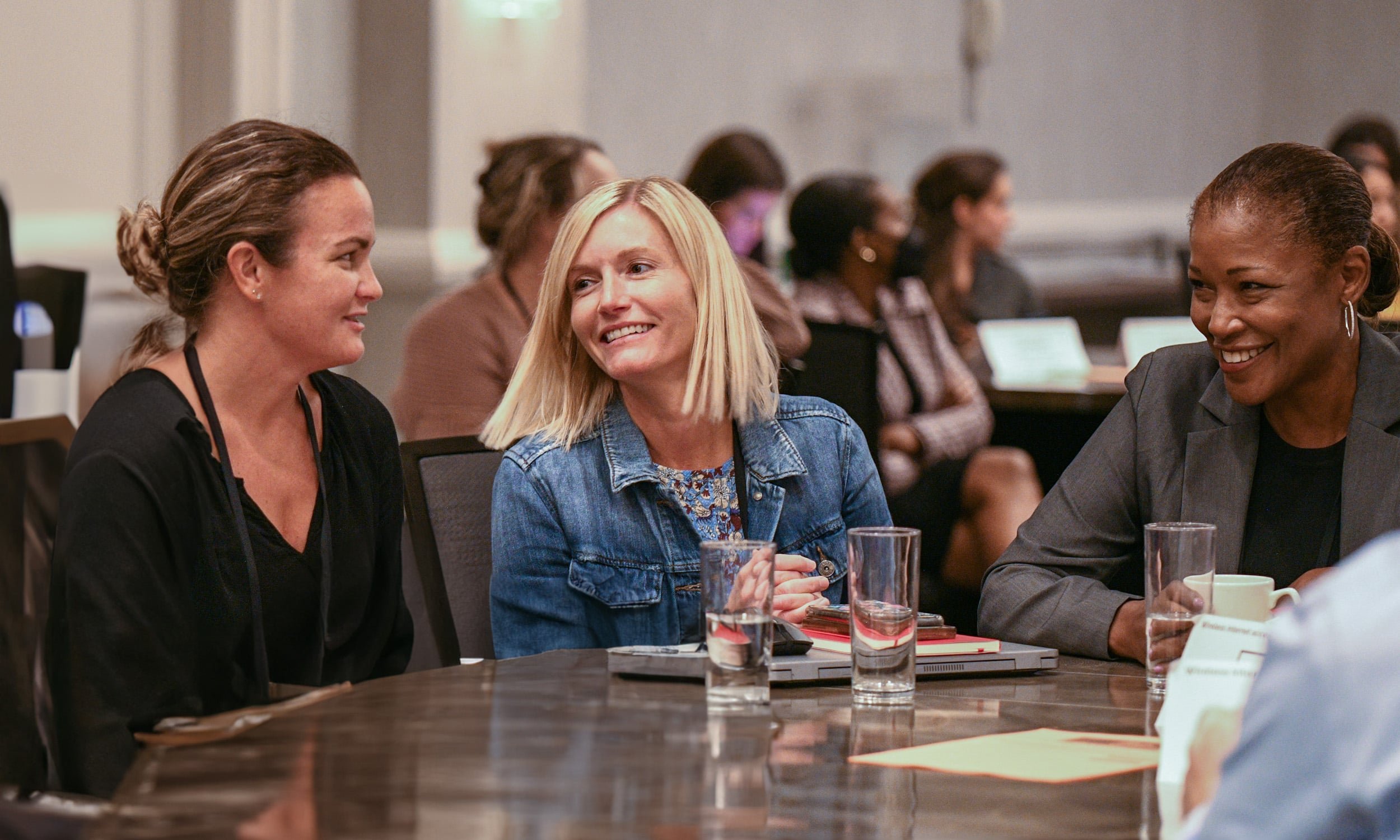 Enhance your government relations strategy, build your community
The Government Relations & Policy Conference covers emerging issues affecting local, state and federal government relations professionals. We're bringing together experts and practitioners from across industries for strategic discussions on coordinating advocacy efforts with their teams and navigating complex compliance regulations. Expand and grow your network while getting answers to your toughest policy questions.
Featured Speakers

Cornell Belcher
President brilliant corners Research & Strategies/ and NBC/MSNBC News
Adam Farris
Deputy Chief of Staff
U.S. Senator Tim Scott (R-SC)
Michael Holland
Director, Government Affairs
Bayer
Yasmin Nelson
Senior Policy Advisor
Holland & Knight LLP
Jill Ortman-Fouse
Former Member, Montgomery County Board of Education;
PrincipalTEAM Consulting
Event Location
Hilton Capitol Hill
525 New Jersey Ave NW
Washington, DC 20001
Metro:
Judiciary Square: 7 min walk, .4 miles
Union Station: 10 min walk, .5 miles
Airports
DCA: 10 min drive, 5 miles
IAD: 45 min drive, 38 miles
BWI: 54 min drive, 43 miles
Hotel Room Reservations
+ Click to expand/collapse
UPDATE REGARDING OUR GROUP ROOM BLOCK
The group room block officially closed on August 25. Currently, the Hilton Capitol Hill Washington DC still has rooms available over our conference nights, but now that our block has expired, the group rate is no longer available. Please contact the hotel directly at 202-628-2100 or via their website for information on current availability and rates.
WAIT LIST: If you would like to be placed on the wait list for a room at the group rate, please contact Kristin Hanley. Being placed on the waiting list is NOT a guarantee of a room. We recommend that you make an alternate reservation and note the cancellation policy for your reservation in the event a room does become available at the group rate. Rooms will be granted as cancellations are received. You will be contacted no later than September 12 if a room becomes available. After that date, the wait list will be released.
GENERAL INFORMATION REGARDING GROUP ROOM BLOCKS
Once the rooming block is full or after the cut-off date (whichever comes first), you may not be able to obtain the Public Affairs Council group rate or a room at the conference hotel. Therefore, we recommend that you book a room as early as possible.
Also please note that the room rate is only valid for the nights of the conference (check-in taking place on the first advertised day of the conference and check-out on the final day.) Some hotels have been known to honor the room rate on the few days before and after our events, but please be aware that it is not guaranteed and that the room rate may be different.
RESERVATION INFORMATION
A credit card is required for all reservations. At the time the reservation is made, one night's deposit will be collected. Deposits are refundable as long as the reservation is cancelled up to 3 days in advance of arrival. Cancellations must be received 72 hours prior to arrival or one night's room and tax will be assessed. In the event that you checkout prior to your reserved checkout date, an early departure fee of one night's room and tax will be charged.  To avoid this fee, please advise the hotel of your revised departure date at or before check-in.
Conference Location & Hotel:
Hilton Washington DC Capitol Hill
525 New Jersey Ave NW
Washington, DC 20001
Reservations: Reserve Online / 1-800-HILTONS (When calling, make sure to reference group code: SLG to receive the group rate)
Room Rate*: $309++ per night
Cut-off date: August 25
Check-in: 4 pm
Check-out: Noon
PARKING
Parking at the hotel is available on a first-come, first-served basis. The rates listed below are subject to change by the hotel without prior notice.
Valet parking: $59 daily
Self-parking is not available at this facility
GETTING HERE:
Metro:
Judiciary Square: 7 min walk, .4 miles
Union Station: 10 min walk, .5 miles
Airports
DCA: 10 min drive, 5 miles
IAD: 45 min drive, 38 miles
BWI: 54 min drive, 43 miles
Interested in Joining this List?
+ Learn more about sponsorship opportunities
Sponsoring The Government Relations & Policy Conference allows you to advertise your firm and services to over 200 hundred government relations professionals representing Fortune 500 companies, trade associations, professional societies, consultancies and large advocacy organizations. As a sponsor, your name and brand is present in marketing and throughout the conference itself, giving you repeated exposure to this unique, high-level community.
Becoming a sponsor is easy! Download the sponsor packet, make your selections, submit the form and we'll reach out to confirm and collect additional items.