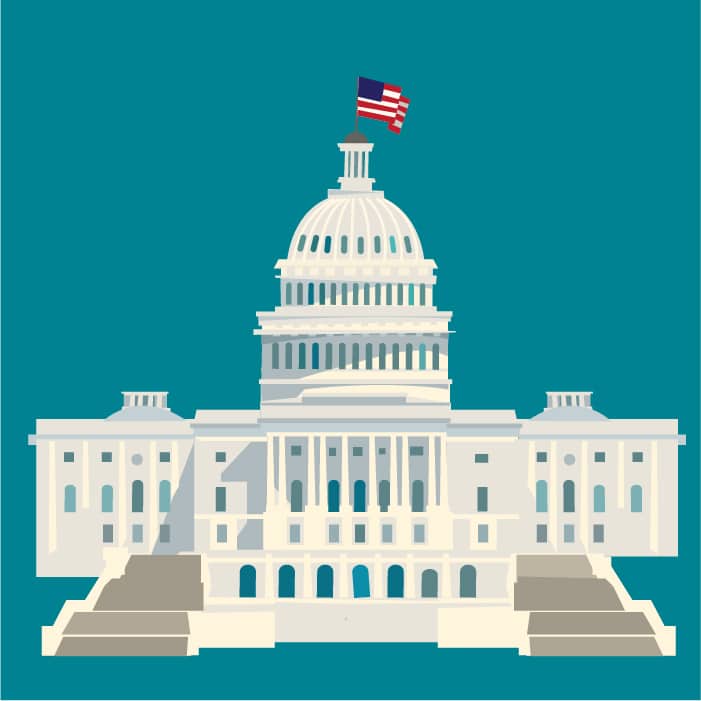 COVID-19 spurred sweeping changes in our professional lives, including how we interact. As the pandemic persisted, organizations pivoted to virtual fly-ins and recognized the benefits of virtual meetings with lawmakers and constituents. While in-person meetings are back on, there is still a place for virtual interactions. This workshop will cover best practices for managing the new hybrid fly-in and using this tool to expand your reach.  
Featured Topic & Speakers
Join us to learn: 
The benefits to a hybrid fly-in approach and how to gain support from your leadership and advocates 

 

How to identify which meetings should be held virtually and which should be held in-person

 

Logistical considerations when planning a hybrid day of meetings including testing, scheduling, and tech troubleshooting
1:30 p.m. – Determining the Best Format for Your Fly-In 
The traditional advocacy day format has been turned upside down. Now is the time to reevaluate how you think about your organization's day on the Hill, a state capitol or elsewhere.  During this session, we will walk through the various options now available for fly-ins and how to determine which strategy will maximize your program's impact.   
Hear from experts on:  
Ways to determine which events or meetings are best held virtually vs. in-person

 

Tips and tricks for blending in-person and virtual events 

 

Strategies for expanding your fly-in to be more inclusive and impactful

 

Important planning considerations (i.e., staff bandwidth, budgets and timing)

 
2:30 p.m. – Break 
2:45 p.m. – Planning and Executing a Successful Fly-In 
No matter what format you choose, planning and preparation are key to a successful fly-in.  You want to create an experience that is beneficial to your advocate attendees while also aiding your program goals.  In this session, you will gain an understanding of the timeline, processes and challenges that go into planning a modern fly-in.  Hear from experts on how to avoid day of complications and plan for potential pivots.   
During this session, grassroots practitioners will cover:  
Advice for scheduling and working with Hill staff to determine the best meeting options

Creative ideas for entertaining fly-in participants and making the most of their time and attention

 

How to adapt quickly and plan for changes

 

Mapping out training and communications during the fly-in and follow-up

 
Register
+ Click to expand
Membership Plus: FREE
Members: $289
Non-Members: $399
Additional discounts may apply to this meeting. These discounts may include:
For multiple registrants: A discount will apply to the standard member/non-member rate for organizations that register two or more participants for the same meeting. The first registrant will pay full price, the second participant will receive a 10% discount and each additional registrant will receive a 15% discount. To register multiple participants, you may either register online or download the print and fax registration form.
Member discounts: Discounts for members are applied to all Public Affairs Council meetings.
Non-members: Join the Council today, and save by registering at the member rate and using the $200 new-member coupon you will receive. Contact our membership team for information about joining the Council.
Questions? Contact us at 202.787.5950.