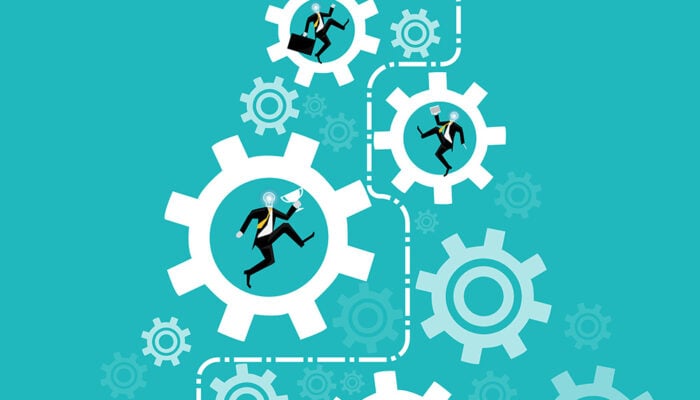 Compliance is an integral part of any public affairs program, and every public affairs professional should know the rules. Do your organization's lobbyists, PAC professionals and grassroots practitioners understand the laws and regulations impacting their work — and your organization's reputation — at the state and federal level?
Featured Topic & Speakers
Join leading election law expert Ken Gross for a full-day overview of the top legal and compliance issues facing your public affairs programs. In this seminar, hear about all of the rules that apply to PACs, corporate political contributions, gift rules and ethics, pay-to-play and lobbying at the state and federal level.
Ken will provide a detailed overview of numerous topics, including:
Campaign finance laws affecting your organization's involvement at the federal and state levels, including PAC solicitation rules, corporate contribution limitations and reporting considerations
Pay-to-play restrictions and how to set up pre-clearance and training programs to keep your employees in compliance
Lobbying registration and reporting rules at the federal and state level
How to engage with candidates, legislators and executive staff legally (including bringing them to your facilities to support your PAC and grassroots programs) and related gift restrictions
Proxy proposals and issues surrounding transparency in political activities
Attendees will also have a chance to share key challenges or questions with Ken and get feedback on keeping their program in compliance.

Kenneth A. Gross
Skadden, Arps, Slate, Meagher and Flom
8:30 a.m. Networking Breakfast
9:00 a.m. Managing Compliant Campaign Finance Programs
It's critical for organizations with a PAC to stay current on strict fundraising, solicitation and reporting requirements. Election law expert Ken Gross will provide an overview of federal campaign finance rules impacting your organization's federal PAC activities, including:
Rules for establishing and operating a PAC, filing requirements, contribution limits and best practices for corporations or associations
Recent campaign finance law changes and how they impact PAC operations
Solicitation rules for the PAC, including who your organization can solicit and what constitutes a solicitation
Best practices for maintaining compliance with your PAC program, including your website, communications materials, gifts and incentives
10:00 a.m. Providing Effective Political Support While Staying Compliant
While organizations continue to seek additional opportunities for engaging with candidates, there are important restrictions on in-office activity and rules for political disclosure. Ken will address:
The corporate ban on fundraising and related exemptions, including how to host a fundraiser at your office
Ground rules for political site visits at your organization's facilities
Bundling rules under HLOGA and related prohibited activities
Corporate shareholder resolutions regarding disclosure of political activity
10:30 a.m. Break
10:45 a.m. Federal Lobbying Compliance, Grassroots and Gift Rules
Lobbying and gift rules can impact your organization's activities. Ken will cover what triggers reporting requirements and the rules for how your organization can engage with federal, legislative and executive branch officials. Topics will include:
A breakdown of LDA and IRC lobbying registration and reporting requirements
Considerations for planning constituent events and hosting federal legislative and executive branch officials at your facilities
Gift rules that apply to executive officials, federal legislators and staff
Potential penalties for violations and best practices for managing compliance
Noon Networking Lunch
12:45 p.m. Coordinating Multistate Political Giving: State Laws and Pay-to-Play
Each state and jurisdiction has its own complex campaign finance rules and restrictions. In this session, Ken will help untangle state laws and discuss what you need to know to manage your organization's state-by-state political activity, such as:
Corporate and federal PAC contribution rules and state and local campaign finance limits
Considerations for operating multistate PACs, including differing state laws impacting your activity
How to avoid pay-to-play violations and ways to manage internal compliance
Recent developments in state-level campaign finance law and recent enforcement actions
1:45 p.m. Break
2:00 p.m. Beyond the Beltway: State and Local Lobbying Laws
Increasingly, organizations are shifting lobbying resources to engaging with state and local-level decision makers. Find out how to stay compliant across jurisdictions through this discussion of:
State and local definitions of lobbying, registration and filing requirements, including where grassroots activity triggers lobbying registration
State gift rules and related exemptions for legislative and executive branch officials
Recent state and local developments in lobbying and gift laws, as well as enforcement cases and actions that could impact your activities
3:00 p.m. Adjourn
Who Should Attend?
+ Click to expand
General counsels
Compliance managers
Political attorneys
PAC treasurers, managers and administrators
Grassroots and advocacy specialists
In-house and contract lobbyists
Senior public affairs executives
Directors of government relations
Staff responsible for filing FEC or lobbying reports
Testimonials
+ Click to expand
"Excellent! Ken Gross was knowledgeable, intelligent and a great speaker; a very educational meeting."
– Pat Douglass, vice president, government relations, Pacific Life Insurance Co.
"This overview presented essential information in a clear – and even entertaining – manner."
– Joy Chandler, vice president, corporate relations, Kennametal Inc.
"Ken was very knowledgeable and interesting. I would attend any seminar led by him."
– Colleen Nunez, manager, federal regulatory affairs, CGI
"Excellent – Ken has the ability to turn a dry topic into something interesting and sometimes humorous."
– Cheryl Crame, executive analyst, Salt River Project
"Ken is always the best. He presents in a very informative and insightful way, while also making the session enjoyable."
– Thom Iles, director, state public affairs, John Deere
"The depth and breadth of material covered was well worth the price of admission."
– Mary Frances Conley, manager, political action committee, Northrop Grumman Corp.
Past Participants
+ Click to expand
Air Products and Chemicals Inc.
Alenia North America
American Association of Nurse Anesthetists
American Association of Orthopedic Surgeons
American Association of Physicists in Medicine
American College of Radiology
American Electric Power
American Medical Association
American Nurses Association
Archer Daniels Midland Co.
Atmos Energy Corp.
Ball Aerospace & Technologies
Barnes & Thornburg
Blue Cross and Blue Shield of Illinois – HCSC
Bradley Arant Rose & White
Chicago Board Options Exchange
Children's Mercy Hospitals & Clinics
Comcast
ConocoPhillips
Constellation Brands Inc.
Constellation Energy Group Inc.
DTE Energy Co.
EADS North America
Eastman Chemical Co.
Exelon Corp.
Federation of American Hospitals
Financial Planning Association
Great River Energy
H & R Block
Health Care Service Corp.
Hoffmann-La Roche
International Council of Shopping Centers
Invitrogen Corp.
Johnson & Johnson
Kaiser Foundation Health Plan
Koch Industries
Kraft Foods Inc.
MVP Health Care
National Athletic Trainers' Association
National Ocean Industries Association
Personal Care Products Council
Piedmont Natural Gas
Red Hat Inc.
ResCare
Robert Bosch LLC
Rockwell Collins
Salt River Project
Schering-Plough Corp.
Union Pacific Corp.
Wakefern Food Corp.
Wells Fargo & Co.
Event Location
+ Click to expand
Public Affairs Council
2121 K Street, NW
Suite 900
Washington, DC 20037
Phone: 202.787.5950
*Participants joining the program virtually will receive an email one week beforehand with instructions for logging on to our web-based platform. On the platform, they will be able to listen and participate through any computer or internet-enabled device, see a video of the speakers, and ask questions and participate in the discussion via a chat box.
Register
+ Click to expand
Political Compliance Management
Members: $595
Non-Members: $799
---
Get 10 percent off if you register for two or more events in this series. Get the code here. Some restrictions may apply.
Download print and fax registration form here
Additional discounts may apply to this meeting. These discounts may include:
For multiple registrants: A discount will apply to the standard member/non-member rate for organizations that register two or more participants for the same meeting. The first registrant will pay full price, the second participant will receive a 10% discount and each additional registrant will receive a 15% discount. To register multiple participants, you may either register online or download the print and fax registration form.
Member discounts: Discounts for members are applied to all Public Affairs Council meetings.
Non-members: Join the Council today, and save by registering at the member rate and using the $200 new-member coupon you will receive. Contact our membership team for information about joining the Council.
Questions? Contact us at 202.787.5950.