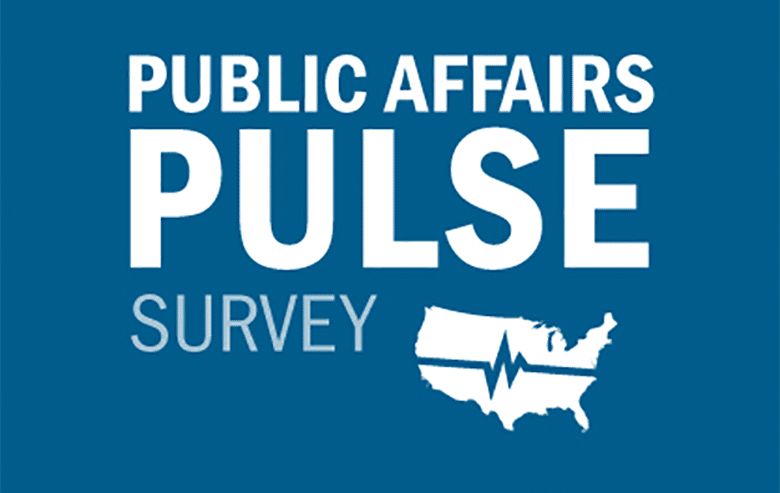 The 2017 Public Affairs Pulse Survey will soon be released with insight on how Americans feels about major companies, government and politics.
This is a complimentary, members-only event hosted by the Public Affairs Council's
Political Involvement Network (PIN).
Featured Topic & Speakers
This complimentary event for members will give participants a deep dive into the Pulse findings, answering questions such as:
Have public attitudes towards business and politics changed in recent years?
Do feelings about the honesty and ethics of Washington politicians vary among Republicans, Democrats and Independents?
Which industries are most trusted by Americans and which are least trusted?
Do Americans approve of CEOs advising the president by serving on special committees?
How does the public perceive media stories about major companies?
The 2017 Public Affairs Pulse Survey was conducted by Morning Consult on behalf of the Public Affairs Council through an online survey of 2,000 adult Americans.

Doug Pinkham
President
Public Affairs Council

Greg Knopp
Executive Director, Political Affairs
American Council of Engineering Companies
Chair, Political Involvement Network
This free event will be held at the Public Affairs Council's offices at 2121 K Street, NW, Suite 900, Washington, D.C. Out-of-town members are welcome to join us via a virtual communications platform and will receive log-in instructions in advance.
If you are not currently a PIN member, you will be added to the network when you register. For more information on this network, click here.