Below is the 2021 agenda, for reference. Stay tuned, the 2022 agenda is coming soon!
Four days of content. Each day focused around one of our core themes.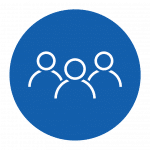 Grassroots
Strategies for building relationships between your key advocates and decision-makers.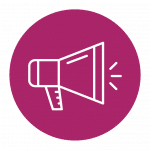 Communications

Develop compelling narratives and policy messages that influence your audience.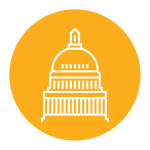 Lobbying

Build, manage and implement successful lobbying campaigns from the ground up.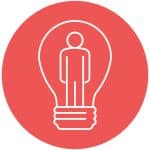 Professional Development

Skills to help you grow in your public affairs career.
Sort the Agenda
All times are in Eastern Standard Time.
* Attendees will have access to the session recordings up to 21 days after the event
Day 1 - February 2: Grassroots Focus
1:00 p.m. Keynote: Harnessing Grassroots and Social Media: Lessons from the 2020 Campaigns
1:55 p.m. Break
2:10 p.m. Breakouts
2:55 p.m. Break
3:10 p.m. Breakouts
4:00 p.m. Adjourn
Day 2 - February 3: Communications Focus
12:00 p.m. Lunch Networking and Brainstorming
1:00 p.m. Keynote: Communicating Authentically on Social Issues
1:55 p.m. Break
2:10 p.m. Breakouts
2:55 p.m. Break
3:10 p.m. Breakouts
4:00 p.m. Adjourn
Day 3 - February 4: Lobbying Focus
1:00 p.m. Keynote: Increase Your Influence: Lessons from the Hill's Top Lobbyists
1:55 p.m. Break
2:10 p.m. Breakouts
2:55 p.m. Break
3:10 p.m. Breakouts
4:00 p.m. Adjourn
Day 4 - February 5: Professional Development Focus
1:00 p.m. Keynote: Advice from Our Innovation Award Winners
1:55 p.m. Break
2:10 p.m. Breakouts
2:55 p.m. Break
3:00 p.m. Closing Keynote: Addressing Diversity, Inequity and Inclusion in Advocacy
4:00 p.m. Adjourn