A Visit with … Courtney McKinstry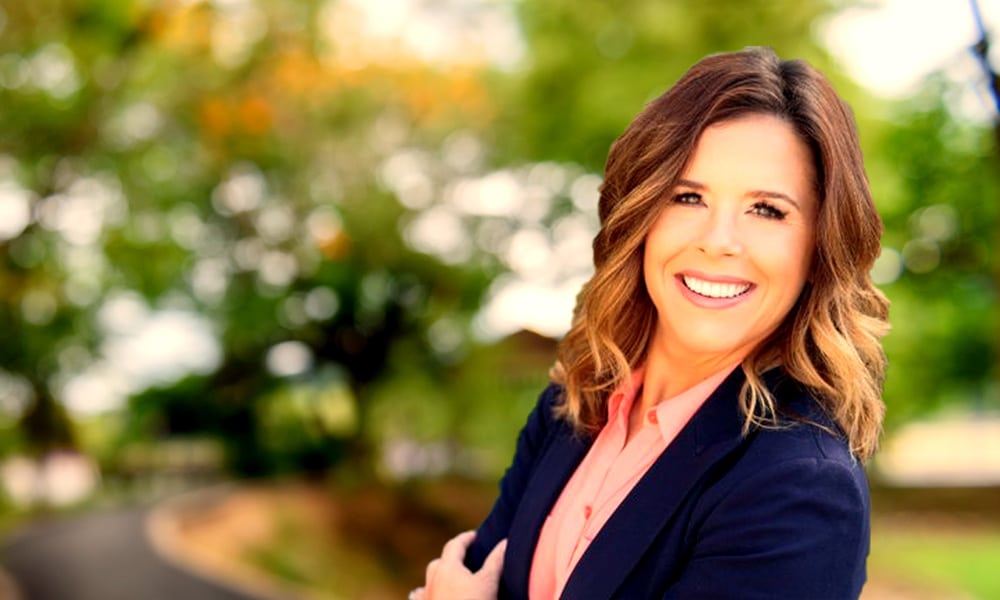 Director, State Government Affairs
McKesson Corp.
You're from Massachusetts. How did you end up in Arizona?
My first two years of college were in Massachusetts. But for family reasons, I moved west and finished up at Northern Arizona University. I majored in speech, which became speech communications with an emphasis on organizational leadership. At that time, I thought I wanted to go into human resources, until I earned an internship with the Arizona State Senate. I really loved it. That led to work as a research analyst in the Arizona House of Representatives and as legislative director for the Arizona attorney general. Before joining McKesson, I was vice president of government relations for the Arizona Chamber of Commerce and Industry. I like working on policy issues and advocating for policies I support. And I'm married to the former minority leader of the Arizona House of Representatives who now works in public affairs, too.
What are you working on now?
We're lobbying for more widespread acceptance of real time benefit tools which give physicians and their patients the opportunity to view specific prescription costs and compare them — not later but at the point of care. That way consumers can view the choices they have and make informed decisions.
Why is that important?
It's important because a lot of people go to their pharmacy and, once they've looked at the price, decide to walk away because the prescription is more than they're willing to pay. There's a tremendous amount of Rx abandonment right now, and that could be reduced with these kinds of  tools. When people don't take their prescribed medication, it comes at a cost to the patient and to the entire health care system. It's important that people know what their prescription is going to cost and that they are able to pay for their medication — before they go to pick it up. It's important that they can weigh their options — whether brand name or generic, at the least — and make decisions that work for them.
What other issues are you working on these days?
We're giving a lot of attention to emergency preparedness. McKesson has been delivering pharmaceuticals for 180 years. And during disasters, it can be hard to deliver those pharmaceuticals where they are needed. So we work with state legislatures and state emergency response agencies to ensure that pharmaceuticals can be delivered during emergencies. We're working with state and local governments to get medical trucks classified as "essential vehicles" to get better road access for delivery of these products. We do a lot of preparedness for natural disasters and travel to support others' efforts. There is a lot of education involved. Insulin, for example, has to be refrigerated, which is a consideration when trying to get Insulin to people who need it. We are also working closely with our customers to ensure they are prepared and have what they need.
What does Arizona offer that Massachusetts doesn't?
People think that Arizona is entirely desert, but it's not. Just two hours north of Phoenix, where we live, you can be in a forest. I love the outdoors – kayaking and hiking. In my 40s, I took up mountain biking. Arizona has lots of places for an adventure!
Reach Courtney McKinstry at 602.552.6040 or courtney.mckinstry@mckesson.com.