A Visit with … Izzy Santa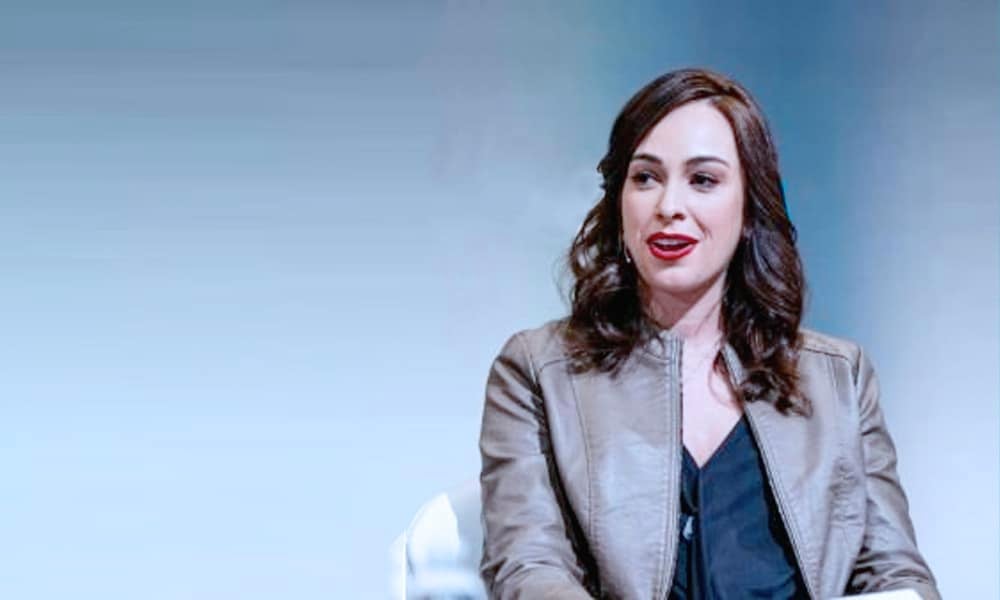 Izzy Santa
Director, Strategic Communications
Consumer Technology Association
You were born in Puerto Rico, right?
Yes, in San Juan. When I was in middle school, we moved to Miami because my parents wanted me to be proficient in English. They wanted me to have more opportunities in life.
And you have remained active in efforts to engage with Hispanics?
I was director of Hispanic communications for the Republican National Committee, this after working on Mitt Romney's 2012 presidential campaign and with the Ohio Republican Party and Congressman Bob Latta of Ohio. And when I was at the RNC — after Barack Obama beat Romney — the famous "autopsy" took place, where we tried to figure out what had gone wrong during the campaign and move forward from there. There was a recognition that we had not done as well as we should have with Hispanic voters. The so-called "Growth and Opportunity Project" stressed, among other things, the need to reach out to Hispanics. When I was at the RNC, for example, we did the first online advertising to Hispanics, in Spanish.
How did all that work out?
It was only four years ago, but it feels like a century ago. It has not gone well. It's as if we have two parties within the GOP — one that is rapidly marginalizing itself and one that wants to remain relevant, to be a big tent. Although Republicans support policies that would benefit Hispanics — and young people generally—it has gotten almost impossible to get this message out because the tone and rhetoric from the administration is so awful. And the polling data is troubling, too.
How so?
While a surprisingly large percentage of Hispanics actually voted for Trump, exit polls in the midterms suggest that they are more motivated than they were then, and it is not in a positive direction for the Republicans. In districts where Hispanics are dominant, Republicans lost. Also, a lot of Hispanics who voted in the midterms were first-time voters. In Miami, Carlos Curbelo, the Republican congressional incumbent, shouldn't have lost. He wouldn't have lost if Republicans had done even an okay job communicating with Hispanics.
You also worked at the libertarian Cato Institute. What was that experience like?
It was great. I think of Cato as the "Harvard of liberty." I was in my 20s, still figuring out my own political philosophy, and the intellectual ammunition produced by the scholars and experts is tremendous. Those scholars and experts are also eager to teach the young people who work there, and it was extremely helpful to me in my own understanding of issues, especially economics.
You've done relief work as well. How did that contribute to your understanding?
In 2017, after Hurricane Maria, I went to Puerto Rico to help with relief efforts. I saw how the Red Cross was so effective at responding to the immediate needs, wherever they were, distributing groceries and cell phones and other necessities. I was also working with some National Guard units in tanks in the mountains, and the contrast between the Red Cross, which is an NGO, and the National Guard, which is a government operation, was eye-opening. While there were great people working in those National Guard units, they were bound by a lot of bureaucratic rules and procedures, and it was rigid and not nearly as effective.
How did that affect the relief efforts?
Here's one example. I saw so many of the MREs — meals ready to go — go to waste because the instructions for how to use them were in English, not Spanish, and the people in the mountains are not bilingual. The National Guard people were amazing, but the system they were working under was not good, and it was not a good use of federal resources. There was no electricity, and I was the only one with a headlamp and a cell phone, so when the sun went down, the only way to walk in the pitch darkness was by using my cell phone. I couldn't believe that the government hadn't expected this and prepared for it.
And on top of all this, you are also an entrepreneur?
Yes, my husband and I invented something called the Swipe and Feed. Three years ago, when our son was born, he had horrible acid reflux, which required constant feeding. That meant one of us had to be up all night, feeding the baby. And my husband needed some way to keep awake. He developed the device using a 3-D printer in our basement — a device that allowed him to feed the baby and look at his cell phone at the same time. I handled all of the PR and marketing and the website, and he did the product development. We were asked to go on "Shark Tank," but we didn't want to, but it was flattering to be asked. I developed a lot of respect for entrepreneurs who have new ideas and bring them to market, because I know how hard that is. We really have a startup in our basement now, and it isn't easy.
What are the biggest challenges facing the members of the CTA?
For our 2,200 members and for me personally, a huge challenge is just keeping up with all the new issues that come our way. There's always something new, and you can never know where they are going to lead — artificial intelligence and mixed reality, just for starters. It's fun and exciting to see these changes, but you have to constantly teach yourself just to keep up to speed, which is a blessing but a challenge, too. It's amazing to glimpse what the future holds just five years from now. But you also have to communicate these changes to policy makers and help them as they develop a regulatory framework. It's endless.
Reach Izzy at 703.907.4308 or Isanta@cta.tech.
Want More Information on This Topic?
Contact Laura Horsley, director of marketing and communications

Additional Resources