A Visit with … Jonathan Grella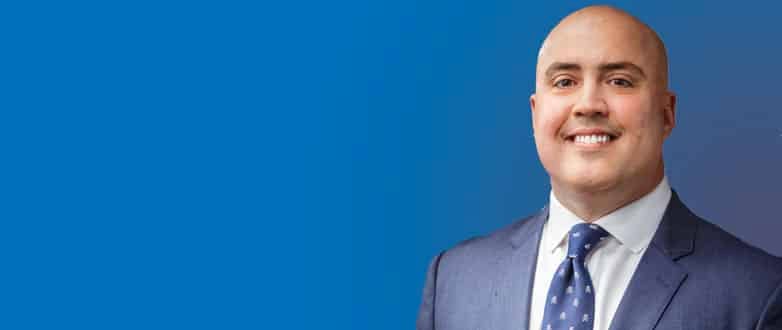 November 2017
Jonathan Grella
Executive Vice President of Public Affairs
U.S. Travel Association
I imagine that the administration's travel restriction attempts have kept you busy as advocates for the U.S. travel industry. 
A big challenge now for U.S. Travel and for the country is the need to establish security without compromising the benefits of people coming to this country. We are all for security, for closing our doors to terrorism, yet, not to business, or to travel between countries. To a large degree, this is a matter of messaging and tone almost as much as it is of substance. The administration needs to set a welcoming tone as it seeks to guarantee security.
You're also active in protecting the Open Skies agreement, right?
Yes, we're involved in making sure Open Skies agreements—which encourage travel between other countries and the U.S.—are not needlessly restricted. Delta, American and United Airlines are seeking to alter the agreement in an effort to set back certain Middle Eastern airlines, arguing that future job losses will result if we don't take action. We don't find that job loss claim valid. In fact, the U.S. economy benefits from this travel, and we are in an interesting alliance with a number of carriers—Jet Blue , FedEx and UPS, among others—to keep the agreements as they are. We think America needs more connectivity, not less.
You've worked on Capitol Hill as well as for a National Football League franchise. Tell us about your career before you came to the U.S. Travel Association.
I was born and raised on Long Island, N.Y., near Jones Beach. I went to Villanova for my undergraduate work, then to Catholic University, for a master's degree in politics. I was an intern for Sen. Alfonse D'Amato of New York and then went to work for the National Republican Senatorial Committee. Then I served as press secretary for Majority Whip then-Majority Leader Tom DeLay.
What readers are going to find most interesting, I'd bet, is your work for the NFL.
Sports and politics have a lot in common, especially from the PR aspect, which is why I had the daydream in the first place. Those worlds are now colliding all the more, thereby depriving so many fans like myself of a favorite escape from reality.
Suddenly, it seems like the culture wars have taken over professional sports.
It isn't new, of course, but it feels especially intense right now. Muhammad Ali was once controversial, yet went on to enjoy mainstream cultural reverence.
Fans want to worship their heroes and surely don't want their enjoyment or loyalties complicated by the heaviness of activism. But when a coach, commissioner — or the President of the United States — tells you how you are supposed to conduct yourself — or that you can't express your own opinions about racial inequality — you can't be surprised by the players' defiant reaction. That's true of young people, and it is especially true for millennials.
Before you even delve into racial politics, first consider something as simple as your team playing in an exciting city like New York and you are in your 20s — and the coach tells you that you have to stay in your hotel room. When you don't want to feel controlled or micromanaged, it's a gag reflex of sorts. Fans need to appreciate that when you're young, everything tends to feel like a referendum on respect. We can all relate to that feeling and it's something to consider if you're truly trying to understand the mind of the modern athlete.
And this misunderstanding is easily exploited, isn't it?
Yes, and I think we are seeing a lot of that going on right now. President Trump calls himself a "counterpuncher," and he is doing a lot of counterpunching at the NFL right now, causing problems for the players and more headaches for the owners. Some say this is payback for Trump having been denied entry into the exclusive club that is NFL franchise ownership, including the attempted USFL merger in the 80s and the Buffalo Bills pursuit just a few years ago.
We are truly in an era of disruption and activism in every facet of life. The NFL isn't attracting new fans these days. That's for sure. Not just because of the kneeling controversy, but there are other contributing factors, as well. The NFL is also suffering because of the problem with concussions and brain injuries, which is compelling parents like myself to reconsider whether their kids should play football at all.
Meanwhile, soccer is finally gaining the traction that has been anticipated since my generation began playing as tykes. With USA Soccer's recent woes, I keep thinking about how dominant we could be if we didn't split our best athletes across all these major sports.
Professional boxing seems to have been totally eclipsed in the last few years alone by MMA and WWE.
I grew up and remain fairly obsessed with 80s pro wrestling because it's fun — which led me to amateur wrestling, a sport I instead adore for its character-building. It's not for everyone, which is why I love it. My son just finished his first soccer season and now he's about to try wrestling. We'll see what sticks.
Reach Jonathan at jgrella@ustravel.org or 202-408-8422.
Additional Resources
---