A Visit with Teross Young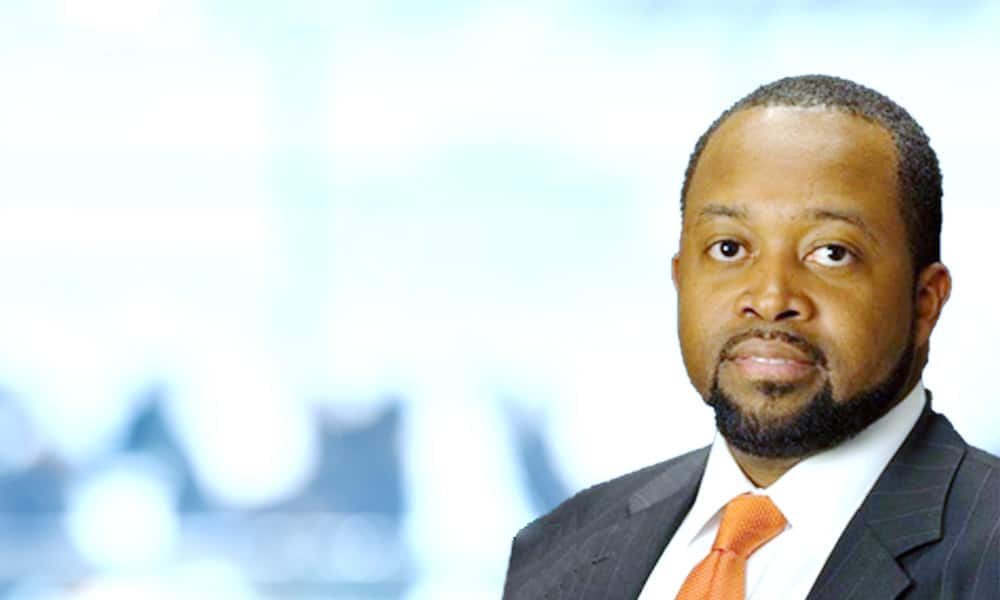 July 2018
Teross Young
Vice President, Government Relations and Regulatory Affairs
Delhaize America
You've been with the same company for 25 years. That's unusual these days.
It doesn't feel like the same company because we have grown so much. What was once just a Southern grocery store chain is now a global company. And I've had a number of different CEOs through the years.
The company you worked for first was Food Lion, right?
That's true. It was our local grocery store. I was interested in human resources, even when I was in high school. Our faculty adviser in Future Business Leaders talked to me about HR, and when I went to UNC-Charlotte, I wanted to study HR but there was no such program. So I was allowed to develop my own curriculum, studying business and psychology. While I was an undergraduate, I worked at the mayor's office in Charlotte, developing a youth employment program, and one of the companies we worked with was Food Lion, which was headquartered in Salisbury, about 40 miles northeast of Charlotte. I got to know the head of HR at Food Lion, and he asked me if I wanted to work for them, which I did for 10 years, starting in 1993. Meanwhile, Food Lion, which had been bought by Delhaize in 1983, was acquiring other companies. In January, Delhaize, which owns Food Lion and Hannaford, merged with Ahold, a Belgian company that also owns Giant and Martins.
Mergers can be a big challenge, especially for people in HR.
They can be, definitely. We're now a company with 300,000 employees, and to make a merger of that scale work, you have to do a lot of work on the front end, getting everything and everyone prepared for the change. A marriage of cultures isn't easy, and to succeed, it has to be done at the top level. That's where the tone is set, and then it works down through the organization. If workers sense that their own middle-manager boss hasn't bought into the new culture, they will feel that they don't need to buy into it, either. And within six to 18 months, things start to unravel.
What advice do you have for people whose organization — like yours — has gone through so many changes and so much growth?
I think you have to always be open to new thinking and be able to move quickly — to adjust. I've seen colleagues (or former colleagues) who will tell a new CEO, "This is how it goes here," and explain things to the new boss, which isn't the way to go about things. This isn't the way to begin a relationship. I'm in the relationship business. I try to never let a relationship lapse, even after years in which I no longer work with a person. So when you have a new boss, you need to provide that new boss with the support he or she needs to succeed.
You're also the mayor of your hometown, right?
That's right. I was born in Troutman, N.C. — population 3,000 — which is about 35 miles from Charlotte. I moved back there in 2008, and I got on the Town Council in 2013, when the mayor had been in office for 16 years. In about two years, the entire council turned over and the mayor lost reelection. When the new mayor resigned after only five months on the job, the council was required to appoint the mayor. I was appointed mayor in September 2016.
What have you learned from your experience on the Town Council and as mayor that you wish other public affairs professionals knew?
I wish they appreciated how many different constituents you have to listen to in an office like mayor or council and how many different interests you have to balance. You get a lot of requests, and the decisions you make affect so many stakeholders. It is always a balancing act. As a lobbyist, you have only one position to represent before an officeholder. But an officeholder, especially at the local level, cannot have just one major principle of government or policy to uphold or advance. Instead, you have a lot of different stakeholders whose interests you have to respect.
Want More Information on This Topic?
Reach Teross at 704.232.4446 or teross.young@delhaize.com.
Additional Resources
---