More Americans Believe the News Is 'Biased'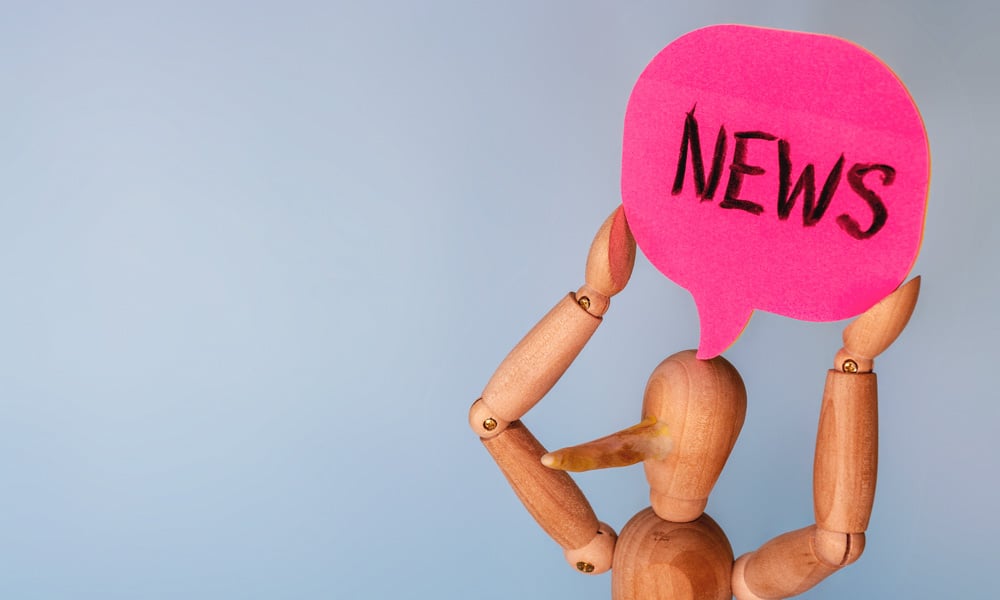 The American public is increasingly skeptical about whether the "news" they are provided by the "news" media is really "news" at all. A survey of 20,000 Americans conducted during the winter by Gallup and Knight Foundation finds that 73% of Americans think media bias is increasing, and 56% say their own favored sources of news are biased.
Among other findings:
Older Americans are more favorable toward the news media. Whereas 44% of Americans aged 65 and older have "very" or "somewhat" favorable views of the media, less than 1 in 5 Americans under age 30 (19%) say the same.
Americans also fear that inaccuracies are deliberate; 54% say reporters misrepresent the facts, and 28% say reporters just make stuff up.
Americans also feel overwhelmed by the deluge of information — reliable or otherwise. Eight in 10 (78%) say the leading problem with the news is misinformation served up online.
Republicans are far more suspicious of the news than Democrats. Almost three in four Republicans (71%) have an unfavorable view of the media, but only 22% of Democrats do.
"Most Americans have lost confidence in the media to deliver the news objectivity," says Sam Gill, Knight's senior vice president and chief program officer. "This is corrosive for our democracy."
The Public Affairs Council's upcoming Pulse survey asked the question from the trust perspective. Findings show that only 42% of Americans trust what they hear from the news media; the source ranked most trustworthy was friends and family at 72%.
One possible strategic insight of the survey involves consumers of local news. The Gallup-Knight Foundation poll found that Americans who follow local news "very closely" are more than twice as likely as those who do not to participate in local elections — 81% compared with 35%. Maybe the way to reach Americans is through local news, which seems more likely to result in voting, rather than trying to influence them at the (deeply distrusted) national level.
But the Economist offers a possible explanation for the declining trust in the news. In a searching analysis of the rise and fall of "objectivity" as a journalistic standard, the Economist notes that consumers of news actually want and expect the news that reporters offer to be spiced up with opinion and even attitude.
News consumers today are more comfortable with social media than print newspapers. This, the Economist points out, has "highlighted the contrast between the detached style journalists are meant to adopt in print and the personal approach many employ online." Consumers "are bathed on the web in highly partisan content that whets their appetite for more opinionated news." But of course, the more opinionated news becomes, the less objective — and more biased — it is.