Election Impact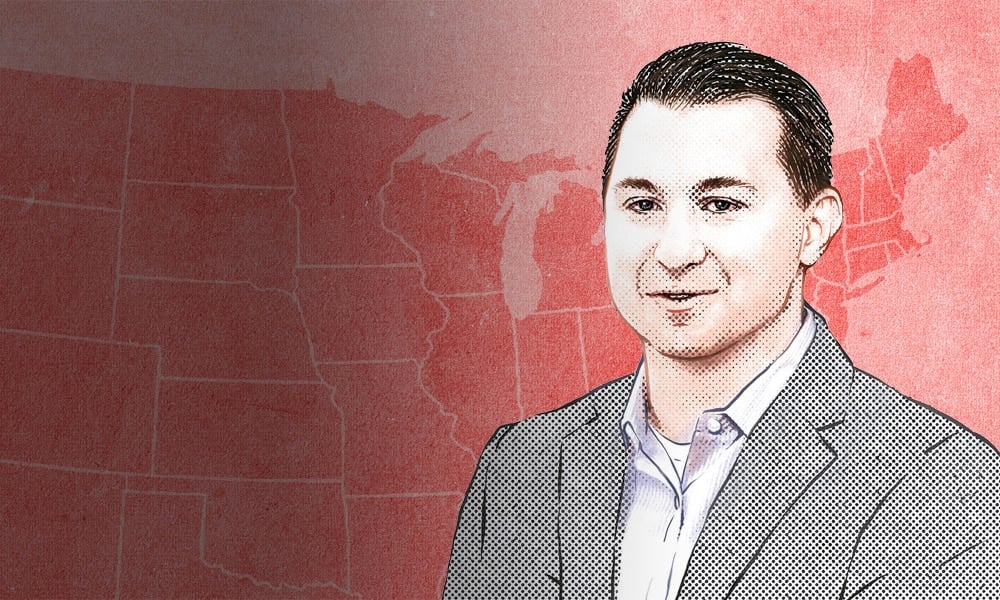 It's Never Too Early to Peek Into 2022 (Seriously)
By Nathan Gonzales,
Inside Elections Editor and Publisher
Public Affairs Council Senior Political Analyst
The fight for the Senate is important this year, because the majority is in play for the next Congress. But even if Democrats fall short, they will be on offense in 2022 and could be poised to take the majority, particularly if it's the second midterm of President Donald Trump. That means every seat matters in 2020.
Republicans currently have a 53-47 majority in the Senate. With a polarizing president at the top of the ticket and a playing field tilted in Democrats' favor (nine vulnerable GOP seats versus three vulnerable Democratic seats), Democrats are poised to gain seats in November. It's just not clear how many.
Even if Democrats net just two seats, potentially by losing Alabama but winning in Colorado, Arizona and North Carolina, all is not completely lost for their party. The initial 2022 Senate battleground is likely to include seven states currently held by Republicans and just two states currently held by Democrats.
The initially vulnerable GOP states in 2022 include North Carolina (either an open seat or Richard Burr's reelection), Iowa (open seat or Chuck Grassley's reelection), Wisconsin (Ron Johnson), Florida (Marco Rubio) and Pennsylvania (Pat Toomey). Georgia (Kelly Loeffler) and Arizona (Martha McSally) would also be up for reelection in 2022 because their 2020 races are special elections. Those states could flip to vulnerable Democratic seats if either or both incumbents lose this November. In that scenario — Democrats winning Arizona and Georgia in 2020 — it's likely Democrats have already gained the majority and won the White House.
On the Democratic side, the only potentially vulnerable senators in 2022 in most circumstances include Maggie Hassan of New Hampshire and Catherine Cortez Masto of Nevada. Their vulnerability is likely to hinge on whoever occupies the White House.
While the initial 2022 battleground should help Democrats, the overall political environment is a question mark and could be connected to the economy.
Historically, Republicans could face a difficult midterm election if Trump wins reelection, as voters grow tired or skeptical of the president after six years in office. In 2014, Republicans gained nine Senate seats in Barack Obama's second midterm. In 2006, Democrats gained six Senate seats in George W. Bush's second midterm. And in 1986, Democrats gained eight Senate seats in Ronald Reagan's second midterm.
The lone recent departure from that trend was 1998, when there was no net change in the Senate. Republicans today might take comfort in that example because the election was in response to the GOP's perceived overreach on the impeachment of President Bill Clinton. But Republicans already controlled 55 Senate seats (so there were limited opportunities to grow the majority) and Clinton's job approval rating was 66%, according to Gallup. That's 17 points higher than Trump's Feb. 4 Gallup rating.
Republicans' best-case scenario for the Senate in 2022 might be Democratic victories in 2020. If Democrats take the White House and push to enact a liberal legislative agenda, GOP incumbents could run on an effective checks-and-balance message and minimize losses. And if Democrats in power oversee a slumping economy, Republicans can point to the good ol' days under GOP control.
On the other hand, if Trump wins and the economy dips into a recession, voters who have been aligned with the president for years might turn away from him or at least punish the GOP. That could further endanger the senators listed above and even someone such as Sen. Rob Portman of Ohio.
Looking ahead to 2022 isn't because of boredom with 2020. It's a window into which senators are already feeling electoral heat on key votes this year and who the key swing-vote senators will be in the next Congress, in an evenly divided Senate, as they look ahead to their own reelection bids.
Senators Up for Reelection in 2022
Democrats
Bennet, Michael F., Colo.
Blumenthal, Richard, Conn.
Cortez Masto, Catherine, Nev.
Duckworth, Tammy, Ill.
Harris, Kamala D., Calif.
Hassan, Margaret Wood, N.H.
Leahy, Patrick J., Vt.
Murray, Patty, Wash.
Schatz, Brian, Hawaii
Schumer, Charles E., N.Y.
Van Hollen, Chris, Md.
Wyden, Ron, Ore.
Republicans
Blunt, Roy, Mo.
Boozman, John, Ark.
Burr, Richard, N.C.
Crapo, Mike, Idaho
Grassley, Chuck, Iowa
Hoeven, John, N.D.
Johnson, Ron, Wis.
Kennedy, John, La.
Lankford, James, Okla.
Lee, Mike, Utah
Loeffler, Kelly, Ga.
McSally, Martha, Ariz.
Moran, Jerry, Kan.
Murkowski, Lisa, Alaska
Paul, Rand, Ky.
Portman, Rob, Ohio
Rubio, Marco, Fla.
Scott, Tim, S.C.
Shelby, Richard C., Ala.
Thune, John, S.D.
Toomey, Patrick J., Pa.
Young, Todd, Ind.