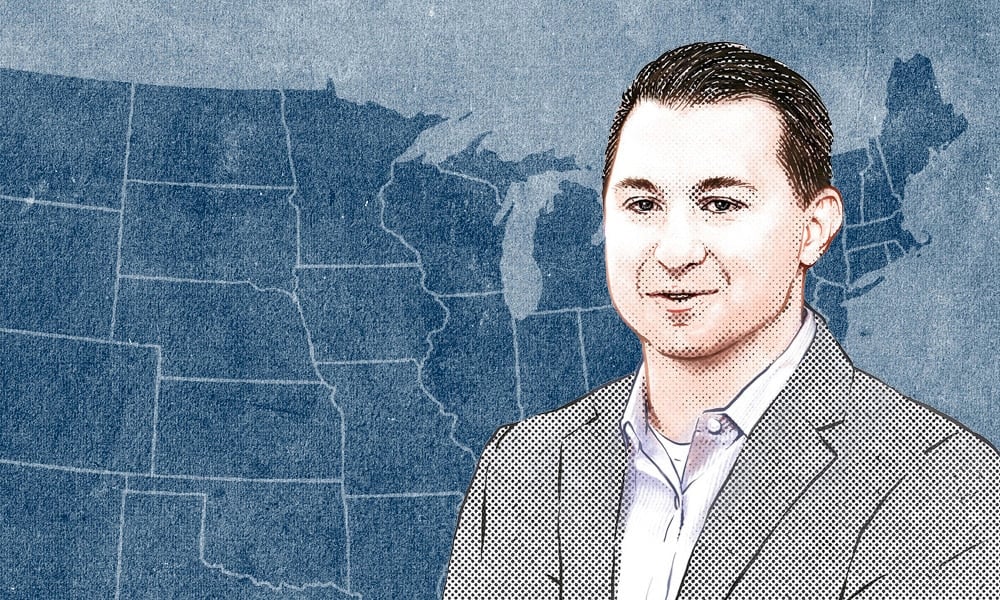 By Nathan Gonzales,
Inside Elections Editor and Publisher
Public Affairs Council Senior Political Analyst
I thought my biggest mistake of the cycle was underestimating Republican gains in the House. I was very wrong. I underestimated the extent to which some Americans were willing to go to keep President Donald Trump in office. For someone who's supposed to see into the political future, I did not have the first Capitol invasion in 200 years in my projections.
In general, I like to give people the benefit of the doubt (usually to a fault) and think of myself as an optimistic person. That outlook was put to the test a couple weeks ago, as some of the same feelings I felt living in D.C. on September 11, 2001 crept back into my heart and head.
How does it end?
That was my question the afternoon of January 6, as I walked around the perimeter of the Capitol complex from where I was working in Southwest to our house in Northeast. Independence Avenue between the Capitol and the Rayburn building was jammed with police cars, but there were hardly any actual officers to be found. It was an eerie feeling knowing the Capitol was occupied by an angry mob, while thousands of people milled around the surrounding blocks as if they had just left a winning World Series game.
The mood outside was relatively calm as many of the protesters seemed more concerned about finding their Uber than the simultaneous ransacking of the Capitol. Yet the conversations I overheard were eerie.
"If someone really got shot, where was the ambulance?" one middle-aged woman asked in a conspiratorial tone to her friends in front of the Supreme Court. Ashli Babbitt, 35, was shot and killed on Jan. 6 as she tried to enter the Speaker's Lobby through a window smashed by fellow rioters.
"This is just the beginning of a revolution," said another woman outside the Cannon House Office Building. "F— the police!" screamed a 20-something man, middle-finger raised in salute with friends cheering him on as a Prince George's County police car drove by to reinforce the officers under siege.
A few of you were inside the Capitol or nearby office buildings that day and virtually all of us had friends and colleagues in harm's way. I'm sure a combination of concern, frustration, anger and even some fear weren't unique to me. The disconnect, however, between the excitement of the protestors and the destruction inside the Capitol might have been the most disconcerting. To them, the chaos was intentional, not a consequence, which raised plenty more questions for the future.
How does this end for the Republican Party?
The internet is littered with "the future of the GOP" stories. I admit, I wrote one too. They all center on Trump's direct and indirect impact on the future of the party. While the party's divorce from Trump was foreseeable, it has certainly become more complicated with the president's actions in his final weeks in office.
While there are lots of interesting and relevant aspects to the questions about the Republican Party's next chapter, we have to remember that the next big set of elections aren't for nearly two years, and we're nearly four years from the next presidential election. Trump's legacy then will be partially defined by his actions out of office, including behavior, legal issues, and the result of the investigations into Jan. 6 and the impeachment trial. Thus a specific Republican candidate's connection to (or distance from) Trump now could be viewed very differently in two years or so.
There are at least a couple key dynamics Republicans haven't fully wrestled with. All Trump voters are not insurrectionists, but those insurrectionists were Trump supporters. And I'm not convinced Republicans on Capitol Hill have figured out how to tame the part of the Trump coalition that hates GOP politicians as much as they hate Democrats. What do those voters do when Trump isn't around or on the ballot?
How does this end for the country?
No, I'm not predicting the end of it all. But I got you to keep reading.
Even though the inauguration went off without incident, it took upward of 25,000 National Guard troops to do it. And with the Capitol invasion and other acts by the administration, we probably shouldn't call what just happened a "peaceful transfer of power."
I do know that the derision and division won't stop with the beginning of Biden's presidency and unity is probably an unattainable goal (see, "Who Are We Kidding? It's the Divided States of America" in Impact from November). Some Americans will never believe that 2020 was a free and fair election. And most people don't want to have anything to do with someone who voted for the opposing presidential candidate.
Partisanship is not new, but we, as Americans, seem to have lost the ability to have love, compassion, respect, or empathy for people who look different, think different, vote different, and live in a different part of the country or even different neighborhood. When we see our opponents as an "other," we devalue life and are willing to do things we normally wouldn't to someone we see as an equal.
Uniting a bitterly divided country is a daunting task, but that doesn't excuse individuals from trying. Sometimes we get so concerned with not being too partisan in our professional lives that we ignore the opportunity for some healthy self-reflection. How are we treating that family member, college roommate, or neighbor who doesn't think like we do? That is something we can control.
A New Beginning
Ready or not, the midterm elections are underway. With both chambers of Congress evenly divided, we can confidently say that control of the Senate and the House are on the line in 2022. Republicans have history on their side, but Trump's relevance and Biden's success will significantly impact the overall political environment. Oh, and redistricting will matter too.
Elections are a critical opportunity for Americans to not just choose a set of lawmakers, but choose the type of people they want representing them in Washington. Fundamentally, I still believe that Members are responsive to voters and donors. And right now, these Members reflect our divided country.
The way to get a more unified and respectful Congress is to reward candidates who embody those values. And it wouldn't hurt if Americans individualized that call as well.
Nathan L. Gonzales is a senior political analyst for the Public Affairs Council and editor of Inside Elections, a nonpartisan newsletter with a subscription package designed to boost PACs with a regular newsletter and exclusive conference call. His email address is nathan@insideelections.com.