Election Impact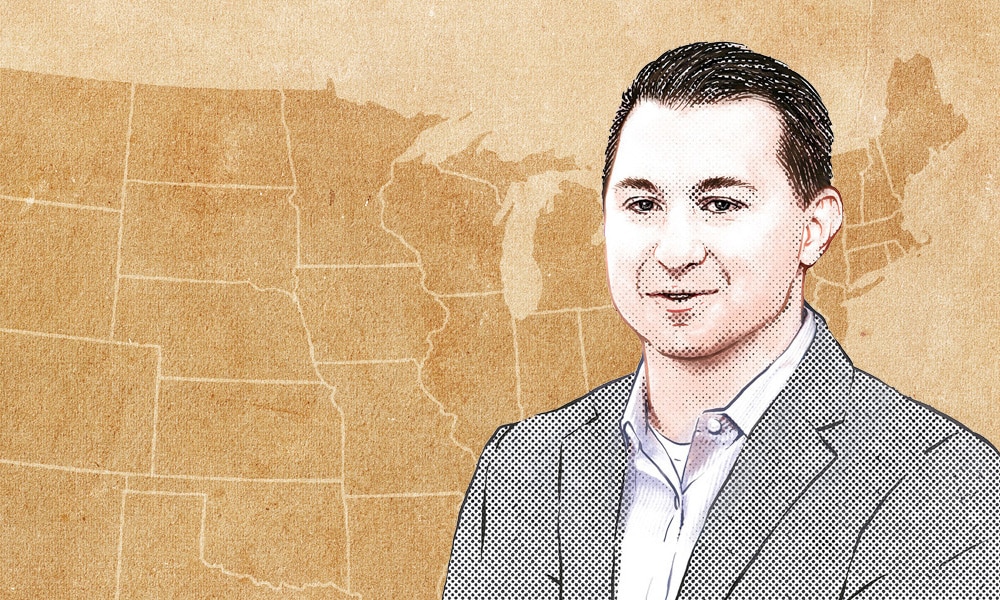 Prepare for March Madness
By Nathan Gonzales,
Inside Elections Editor and Publisher
Public Affairs Council Senior Political Analyst
The 2020 elections are still more than a year away, but we'll have a much clearer road map in just five months.
By the beginning of March, when the Public Affairs Council hosts its popular National PAC Conference, there should be some clarity on President Donald Trump's standing, a winnowing Democratic presidential field, and primary results in some key Senate contests. And we'll have an opportunity to experience it together, live, in South Beach.
Presidential Positioning
While it took some Democrats a long time to come around to support an impeachment inquiry, there's even less of an appetite to drag out the process.
The impeachment process is just getting started, but it's likely to conclude before next spring. And there should even be enough time for voters to reflect, deciding after the fact whether Democrats acted appropriately or overreached. Trump's job approval rating had been fairly static before news broke about the phone call with Ukraine's president, but impeachment is a big enough news event that it could actually influence Trump's standing.
Dwindling Democrats
There are still 18 credible (if we're being generous with that terminology) Democrats running for president. But that field will narrow between now and February, when the caucuses and primaries begin, and candidates run out of money or support. The field is likely to dwindle even further as candidates score victories in Iowa (Feb. 3), New Hampshire (Feb. 11), Nevada (Feb. 22) and South Carolina (Feb. 29).
Super Tuesday (March 3) will be the ultimate contest, as Democratic voters in 14 states voice their opinion. Using the crowded 2016 Republican presidential race as a guide, about a half-dozen Democratic candidates will still be in the running in March, competing for delegates in Alabama, Arkansas, California, Colorado, Maine, Massachusetts, Minnesota, North Carolina, Oklahoma, Tennessee, Texas, Utah, Vermont and Virginia. Those results could narrow the field to just three or four contenders.
Senate Surprises?
Super Tuesday will also feature primaries in three Senate contests, which will help shape the fight for the majority.
Beyond the presidential race, the highest-profile race next year, with a contest in early March, is in Alabama, where 2017 Republican nominee Roy Moore is trying to avenge his special election loss to Democrat Doug Jones. Because of the crowded field, the GOP race will likely go to a runoff. Moore, Rep. Bradley Byrne and former Auburn head football coach Tommy Tuberville are battling for the top two spots. If Moore finishes third, Jones is all but certain to lose re-election. But if Moore is one of the top two vote-getters in the primary, the drama will continue at least until the mid-April runoff.
In North Carolina, GOP Sen. Thom Tillis is facing a primary challenge from wealthy businessman Garland Tucker. Tucker has spent nearly $1 million of his own money, while the senator just began a $2.2 million ad buy that will continue through the primary. The March results will help reveal Tillis' standing ahead of the general election — and how much work he has to do to repair his image after initially not supporting President Trump's national emergency declaration to unlock funds for a border wall — in a race that could determine the Senate majority.
And in Texas, Republican Sen. John Cornyn has multiple primary challengers, including wealthy Dallas investor Mark Yancey. It's too early to know whether the race will develop into something serious, but the results will test the narrative that Cornyn isn't as well liked as Sen. Ted Cruz and would have trouble consolidating and inspiring base voters in the general election. This is not a must-win seat for Democrats, but an opportunity to drain time and resources from other races.
We're Doing It Live
Coincidentally, hundreds of PAC professionals will be gathering at the annual PAC Conference in Miami Beach around Super Tuesday. So we'll be able to watch and digest the results together. Join us!