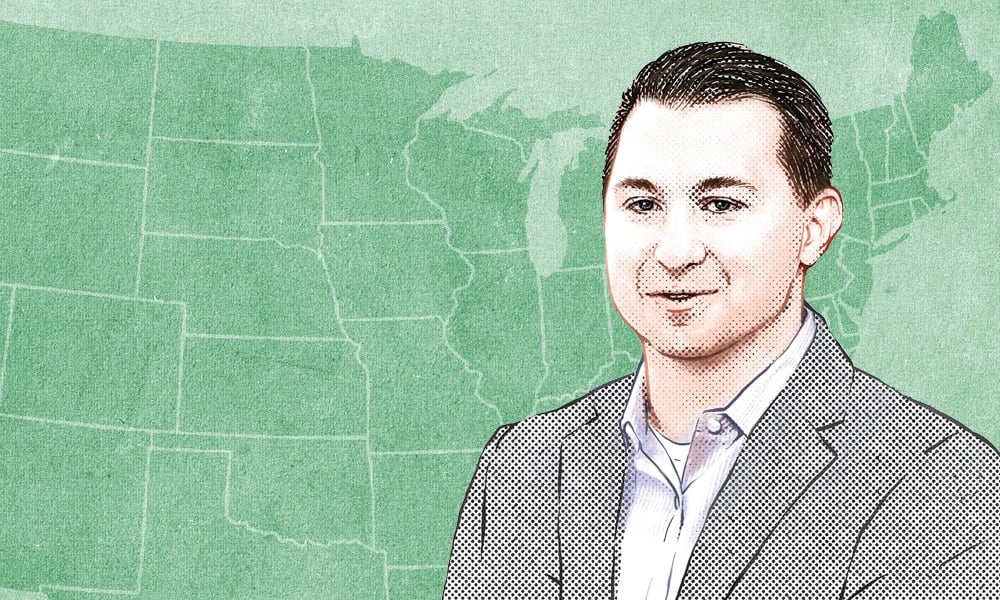 Six (Other) Senate Races to Watch
By Nathan Gonzales,
Inside Elections Editor and Publisher
Public Affairs Council Senior Political Analyst
By the time we get to November, you're going to be tired of hearing about Arizona, Georgia, Nevada, and Pennsylvania. Hundreds of millions of dollars will be spent in those four states alone in the battle for the Senate majority. But there are a few other states, beyond the battleground, that are worth watching for clues about how the 2022 midterm elections are shaping up.
Considering Democrats control the 50-50 Senate only because Vice President Kamala Harris can break tie votes, the majority is obviously on the line this fall. Republicans need a net gain of just one seat for control, which also means Democrats have no room for error and no seat to spare.
The six states below won't necessarily be the closest or most competitive, but they'll open windows into political dynamics playing out around the country.
Alabama
The May 24 primary in Alabama is a peek into the power of former President Donald Trump's influence among GOP primary voters. From the beginning, Trump has backed Rep. Mo Brooks. But the congressman is likely to be outspent by Katie Boyd Britt, former chief of staff for Sen. Richard Shelby, who is not seeking reelection and is her biggest ally.
While Britt is trying to capture the essence of her former boss's six terms in office, Brooks and his allies (including Club for Growth and Senate Conservatives Fund) will try to brand her as the moderate candidate. Meanwhile, engineering firm owner/retired Army officer Mike Durant could benefit from a food fight between the initial top two contenders. Durant, who was also an inspiration for the movie Black Hawk Down, gets good reviews from GOP strategists but isn't yet in the top tier. Since no candidate is expected to win a majority in May, the initial race is likely to get to the June 21 runoff. Considering Trump won Alabama by 25 points in 2020, winning the primary is tantamount to winning the general election.
Washington
While confident in their chances of winning their initial takeover targets, Republicans are still searching for places to expand the battlefield. Republicans have already coalesced behind veterans advocate/former triage nurse Tiffany Smiley, who they believe will be a credible candidate and in place to take advantage of an opportunity if a sizable GOP wave develops.
Smiley has an engrossing story of overcoming adversity alongside her husband, Scotty, who was blinded in a suicide bombing in Iraq and went on to become the first active-duty blind Army officer, as well as a motivational speaker and triathlete. But she's also trying to defeat Democratic Sen. Patty Murray, who has been in office for nearly 30 years and gets to run for reelection in a state Joe Biden won by nearly 20 points in 2020. Republicans haven't won a U.S. Senate race in Washington since 1994, when Seattle Seahawks quarterback Russell Wilson was in elementary school, so if Smiley is running close to Murray later in the year, then the GOP wave is building.
Missouri
Republican Eric Greitens could test the bonds of partisanship in the Show Me State. The former governor resigned in 2018 amid accusations of sexual assault and financial crimes, and yet he is the initial front-runner in the Republican race to replace retiring GOP Sen. Roy Blunt. If his nomination is viewed as a threat to the party's ability to hold the seat in November, then groups such as the Senate Leadership Fund could step in with television ads to influence voters.
State Attorney General Eric Schmitt, Reps. Vicky Hartzler and Billy Long, personal injury lawyer Mark McCloskey, and state Senate President Pro Tempore Dave Schatz are hoping to be the vehicle for voters unwilling to back the embattled former governor. Trump hasn't endorsed in the race yet in the Aug. 2 primary and is likely torn between people telling him to stay away from Greitens and his desire to back winners. If Missouri ends up on the Senate battleground, that would be a boon for Democrats because it would decrease some pressure on winning one of the other competitive races.
Maryland
All eyes are on Republican Larry Hogan. Up to this point, the popular, term-limited governor hasn't made any moves toward challenging Democratic Sen. Chris Van Hollen. But if Hogan changes his mind, it would be a game changer. Unlike in Arizona, where GOP Gov. Doug Ducey could reverse course and run for the Senate in an established battleground, Hogan's candidacy would add a state to the Senate battlefield. Maryland wouldn't start as a toss-up because voters tend to evaluate candidates for federal offices differently when control of Congress is on the line. But it would force Democrats to pay attention and spend money, and would give Republicans an extra takeover opportunity, which decreases pressure on winning one of the other big, expensive states.
Alaska
Beware of the narrative that GOP Sen. Lisa Murkowski is fine because of Alaska's new, unique voting system. This race could devolve into a headache for Republicans. Trump hates the senator, in part because she voted to convict the president of incitement of insurrection, and has endorsed Kelly Tshibaka, a former state Department of Administration commissioner. The GOP establishment in D.C. supports Murkowski.
Instead of traditional primaries, all candidates will run together on Aug. 16 in an all-party primary, and the top four vote-getters will progress to the general election, which is then decided by ranked-choice voting. That means Murkowski doesn't need to rely on rank-and-file GOP voters to win, but she will need to be the first choice of a sizable coalition of independent and Democratic voters. That could be difficult if a credible Democrat enters the race, which hasn't happened yet.
New Hampshire
OK, I'm cheating a little bit since the Granite State is on the initial battleground. But it has more nuance than some of the other races. Republicans struck out when GOP Gov. Chris Sununu decided to run for reelection rather than challenge Democratic Sen. Maggie Hassan. So the GOP is left to sort through a crop of lesser-thans in their quest to defeat the senator. Come this fall, if Hassan is in a neck-and-neck race against a lower-tier candidate in a state that Joe Biden won by seven points in 2020, then Democratic senators in more competitive states are probably struggling to win against better challengers and Republicans are probably well on their way to the majority.
Nathan L. Gonzales is a senior political analyst for the Public Affairs Council and editor of Inside Elections, a nonpartisan newsletter with a subscription package designed to boost PACs with a regular newsletter and exclusive conference call. His email address is nathan@insideelections.com.