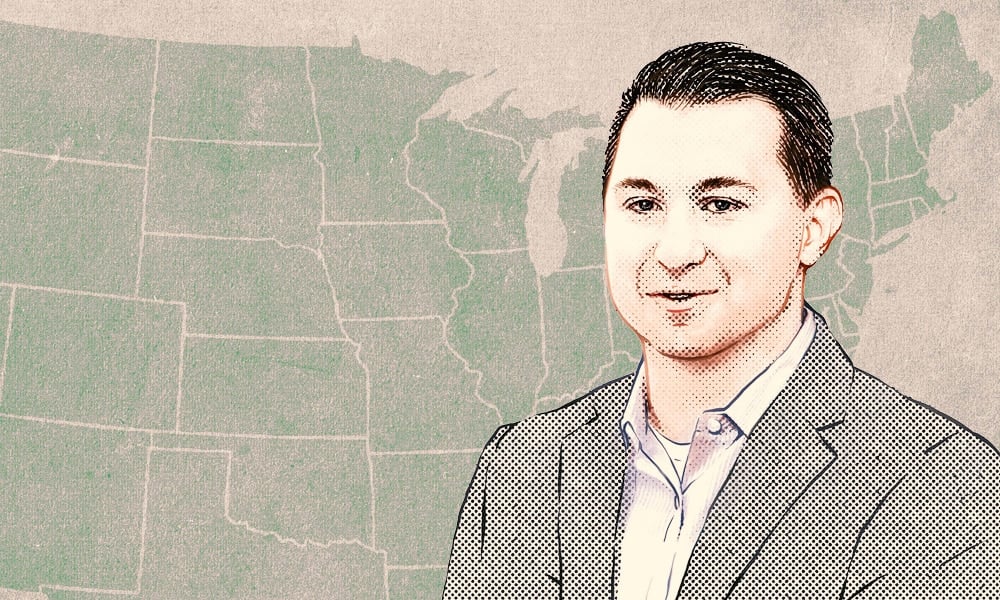 There's No Such Thing as an "Off Year"
By Nathan Gonzales,
Inside Elections Editor and Publisher
Public Affairs Council Senior Political Analyst
Just two months after the 2022 elections and nearly two years until November of 2024, there's plenty of action in 2023. Because when it comes to elections, there's no off year.
Even though the biggest sets of elections are held every two years, the year in between both hosts actual elections (special and regularly scheduled) and is an important period of maneuvering for candidates in the following year's key elections.
Thanks to Republicans' narrow House majority, each vacancy and resulting special election impacts Congress' ability to legislate. Three gubernatorial elections this year will help define the initial 2024 narrative depending on how each party performs relative to expectations. And some 2024 candidates won't even make it to next year if they don't keep the fundraising pace in 2023.
Special Elections
According to history, there will be at least a handful of congressional special elections in 2023. There's been 4.4 special elections each year, on average, in each of the last 50 years. That number has been very consistent year-to-year. There's been 4.31 special elections each year, on average, in each of the last 100 years.
The first special election of this cycle is on Feb. 21 in Virginia's 4th District. The seat, which stretches from Richmond south to the North Carolina border, is vacant after the death of Democratic Rep. Donald McEachin. The race isn't particularly competitive considering McEachin won reelection by 30 points in 2022 and Joe Biden would have won the district by 36 points in 2020.
But the race is important because it will elect a new lawmaker. Democratic state Sen. Jennifer McClellan is poised to become the first Black woman to represent Virginia in Congress.
There could be a special election later this year in Chicago if Democratic Rep. Chuy Garcia is elected mayor. He's one of the top contenders in that race, which looks likely to go to an April 4 runoff. That could push a congressional election into the late summer if Garcia wins. The key fight will be in the Democratic primary, considering Biden would have won the 4th District with 72%.
The cycle's first competitive special general election could be in New York's 3rd District. GOP Rep. George Santos is under heavy scrutiny for embellishing his resume and allegedly falsifying campaign finance forms. If he's forced to resign because of the fallout from multiple investigations or embarrassment to the party, it would trigger a competitive special election. Biden won the 3rd District with 54% in 2020, although Santos won by 8 points and GOP Rep. Lee Zeldin won it in the 2022 gubernatorial election.
Whether it's other resignations or deaths, there will likely be more special elections this year.
State Elections
With Washington divided between a Republican House and a Democratic Senate and White House, focus has shifted to the states for policy movement. Three states are electing a governor this year: Kentucky, Mississippi, and Louisiana.
The most competitive gubernatorial race this year is in Kentucky, where Democratic Gov. Andy Beshear will face a tough race against a to-be-determined GOP challenger. Republicans will choose their nominee in a May 16 primary. The Bluegrass State is firmly in the GOP column for federal races, but Beshear won't be easy to defeat.
Democrats are excited about their candidate in Mississippi, where GOP Gov. Tate Reeves has had a rocky first term in part because of a scandal involving legendary quarterback Brett Favre and the improper use of state funds. Public Service Commissioner Brandon Presley probably gives Democrats their best shot, even if it's still long. He'll need to be more than Elvis Presley's second cousin to get over the top.
Later in the year, Republicans have a fresh opportunity to retake the governorship in Louisiana. Democratic Gov. John Bel Edwards, who was first elected in 2015 against scandal-tainted GOP Sen. David Vitter, is term-limited. The initial race is Oct. 15, and the top two vote getters move to a Nov. 18 runoff if no candidate crosses 50% in the first race.
Even though gubernatorial elections can have unique circumstances that aren't transferable to federal elections, the 2023 results could help shape the 2024 narrative because there are so few election results to pour over and analyze this year.
2024 Elections
The bottom line is that the 2024 elections have already begun.
Republican Sen. Mike Braun has already announced his run for governor of Indiana, setting the stage for a competitive GOP primary to replace him in the Senate. Rep. Jim Banks just announced his run for the open seat, fellow Rep. Victoria Spartz is considering a bid, and 2022 candidate Jennifer-Ruth Green is mentioned as a possibility. Former governor and former Purdue University President Mitch Daniels casts a long shadow over the entire field as he mulls a campaign.
Braun's decision has a cascading effect. If Banks and Spartz run for the Senate, that would set off competitive GOP primaries to replace them in their House districts. The filing deadline for each race is next February, which means candidates will want to use 2023 to demonstrate the strength of their candidacies.
In West Virginia, GOP Rep. Alex Mooney is already running for Senate, even though Democrat Joe Manchin hasn't announced whether he'll seek reelection. It's shaping up to be one of the most competitive races in the country. And there will be a competitive GOP primary to replace Mooney in his heavily Republican district.
The Senate race in California is also underway even though Democratic Sen. Dianne Feinstein hasn't announced her intentions. Democratic Rep. Katie Porter announced her candidacy recently, and Democratic Rep. Barbara Lee told folks privately that she's preparing a bid. Rep. Adam Schiff is mentioned as a potential candidate as well. These candidates would all leave open House seats, one of which will be competitive in 2024. The filing deadline is this December, so contenders will have to use this year to test their mettle.
Even though some PACs and interest groups might shy away from messy primaries, they are often the most important part of a race. House primaries in particular could be more interesting if Congressional Leadership Fund and Club for Growth PAC remain on the sidelines as a result of Kevin McCarthy's concessions to become speaker. The majority of House districts are solidly Republican or Democratic, making the general election a formality.
Finally, any aura of an off year will be stripped away when presidential candidates hit the trail in earnest. And then reality will set in that 2024 will feature competitive fights for the White House, the Senate, and the House.
Nathan L. Gonzales is a senior political analyst for the Public Affairs Council and editor of Inside Elections, a nonpartisan newsletter with a subscription package designed to boost PACs with a regular newsletter and exclusive conference call. His email address is nathan@insideelections.com.