Election Impact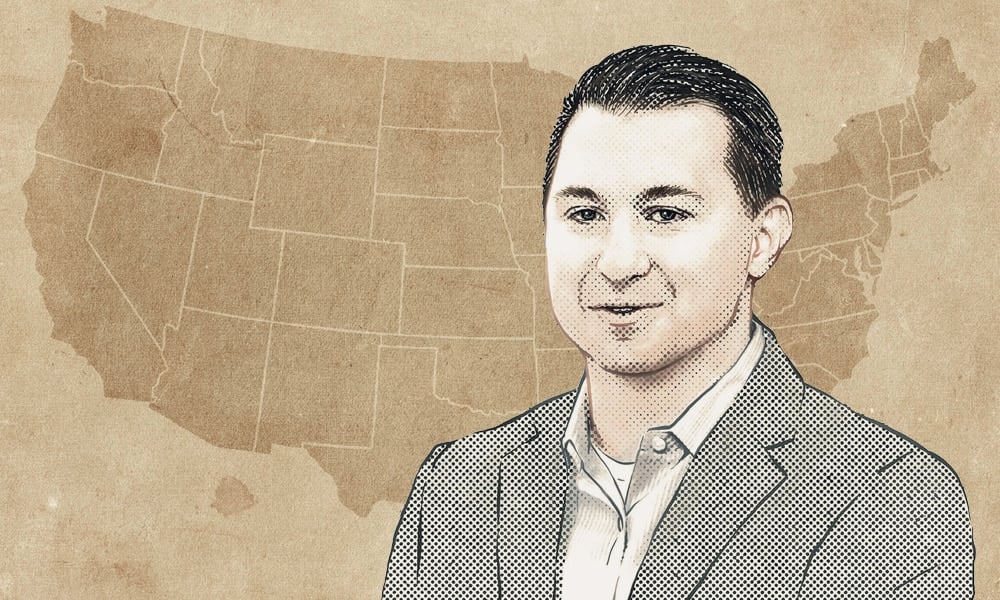 5 States That Will Determine 2020
By Nathan Gonzales,
Inside Elections Editor and Publisher
Public Affairs Council Senior Political Analyst
In a presidential election year, the race for the White House and a handful of swing states dominate the national conversation. But battleground states aren't just about electoral votes.
Considering the narrow majorities in both the House and the Senate, as well as a competitive presidential race, we've decided at Inside Elections to identify the most contentious battleground states that include important races up and down the ballot. And with the next round of redistricting just around the corner before 2022, and state governments taking action while Washington remains in gridlock, governorships and control of state legislatures are important as well.
Here's a look at five key states that will affect the 2020 elections.
North Carolina
President, U.S. Senate, 3 U.S. House races, state House
Donald Trump won North Carolina by a little more than four points in 2016, but strategists on both sides of the aisle conceded that next year's race for the state's 15 electoral votes is likely to be close. The state starts as one of three toss-ups (along with Florida and Wisconsin).
Republican Thom Tillis defeated Democratic Sen. Kay Hagan by less than two points in 2014, and the state is likely to host another close contest. Democrats don't have a top-tier challenger yet, but the race will be competitive and an integral part of Democrats winning back the majority.
The 9th District is hosting a redo election this year after allegations of fraud by a Republican consultant, but no matter the outcome, the 9th is likely to be competitive again in 2020. Democrats are also targeting Republicans George Holding (2nd District) and Ted Budd (13th District) after coming up short last cycle. In trying to regain the House majority, Republicans can't afford to lose many of their own seats, so holding the trio in North Carolina is important.
Democrats are also targeting the state House, where Republicans have a 65-55 majority.
Iowa
President, U.S. Senate, 4 U.S. House races, state House
President Trump starts with the advantage in the 2020 race for Iowa's six electoral votes, but Democrats picked up two congressional seats last cycle (and nearly a third). Iowa is included in the longer list of competitive presidential states.
Republicans are looking to take back the 1st District (represented by Democrat Abby Finkenauer) and the 3rd (held by Democrat Cindy Axne) while holding onto the 4th, represented by Steve King, who has been stripped of his committee assignments for remarks defending white supremacy. The GOP has a real opportunity in the 2nd District now that Democrat Dave Loebsack is not seeking re-election. Republicans probably need to win at least three seats to get back to the majority.
GOP chances of taking back those House seats might improve if Axne challenges Sen. Joni Ernst. She handily defeated Bruce Braley in 2014 but will be a Democratic target this cycle. It's the kind of marginal race Democrats probably need to win to gain a Senate majority.
And Democrats are looking to win a majority in the state House, where Republicans have a 54-46 advantage.
Arizona
President, U.S. Senate, 2 U.S. House races, state Senate, state House
Trump won the Grand Canyon State by nearly four points in 2016, but Democrats are emboldened after Democrat Kyrsten Sinema took over a Republican Senate seat last cycle. The state's 11 electoral votes are in play for 2020.
Arizona will also host a top-tier Senate race. GOP Sen. Martha McSally, who is running to serve the remainder of the late John McCain's term, recently lost the race for the other seat, so it's hard to give her an initial advantage for this race. If Senate Democrats lose in Arizona, they probably aren't getting back the majority.
Republicans are targeting the 1st and 2nd Districts, represented by Tom O'Halleran and Ann Kirkpatrick. O'Halleran is more vulnerable, but GOP recruitment has been a struggle in recent years. And Democrats believe the legislature is in play, where Republicans have a 17-13 advantage in the Senate and a 31-29 edge in the House.
Minnesota
President, U.S. Senate, 4 U.S. House races, state Senate
Hillary Clinton narrowly won Minnesota's 10 electoral votes by 1.5 points in 2016, but the 2020 Democratic nominee will be in a better position after a big cycle in 2018.
The quartet of House races in the Gopher State, which could be bellwethers for 2020, will be key battles in the fight for the U.S. House. Republicans took over the 1st (Jim Hagedorn) and 8th Districts (Pete Stauber) in 2018, but probably need to win back the 2nd (Angie Craig) or finally knock off Collin Peterson in the 7th, while holding their own seats, in order to get back the majority.
Republicans will initially target Minnesota Democratic-Farmer-Labor Party (DFL) Sen. Tina Smith, who defeated Republican Karin Housley, 53 to 42 percent, in the 2018 special election after she was appointed to replace Al Franken. Housley might run again, but the race doesn't start as a top-tier contest.
And Democrats are targeting the state Senate, where Republicans have a 35-32 advantage and a majority is critical because the legislature draws the congressional lines.
New Hampshire
President, U.S. Senate, U.S. House race, governor
The Granite State will be in the limelight as the first-in-the-nation primary, but Clinton won the state by less than half of one point in 2016, so New Hampshire's four electoral votes could be up for grabs again.
Democratic Sen. Jeanne Shaheen is up for re-election, but she's not initially vulnerable unless GOP Gov. Chris Sununu decides to challenge her. And if Sununu runs for Senate, the governorship will be a prime takeover opportunity for Democrats.
Rep. Chris Pappas is one of 31 Democrats who represent districts Trump carried, but Republicans will likely need a strong challenger to knock him off in the 1st District. It's the type of seat Republicans probably need to win to get a majority nationwide.
Nathan Gonzales is a senior political analyst for the Public Affairs Council and editor of Inside Elections, a nonpartisan newsletter with a subscription package designed to boost PACs.