Government Relations Pivots Back to In-Person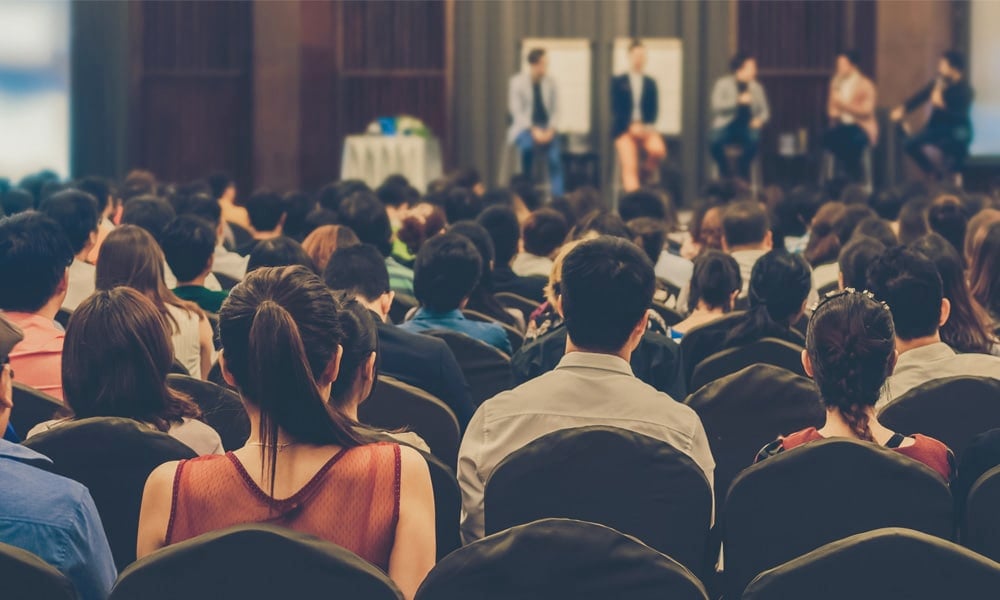 When members of the National Council of State Legislatures (NCSL) got together for their spring executive council meeting in San Juan, Puerto Rico, in late May, the mood was "celebratory," says Caroline Carlson, NCSL's director of development. Serious business was on the agenda, but even so, a festive atmosphere prevailed.
"We'd had a meeting in Miami in December, with fewer than 50 attendees, and all the sessions were outdoors," Carlson says. "That was before almost anybody had been vaccinated, but in San Juan — where everyone was required to be vaccinated — the feeling was different. We had more than 100 attendees, and you could tell that people were clearly excited to be with old friends and colleagues again, in a 'normal' setting. You'd hear people ask each other, 'Can I hug you?'"
Summer has arrived, and large numbers of Americans have been vaccinated against COVID-19.  Hotels, restaurants and other venues are opening again, and organizations are resuming in-person meetings that, before March 2020, were seen as important, and maybe even critical, to their success. Professional associations are again hosting major conferences, with full (or nearly full, depending on protocols) ballrooms, breakout sessions and convivial receptions.
Pent-Up Demand
There's clearly a pent-up demand for get-togethers where people can reconnect, form new friendships and forge deep and mutually rewarding professional relationships. "There's just no substitute for the face-to-face meeting," Carlson says. "No one wants to go back to the way we were having to do things during the shutdown. But we have discovered the opportunities that virtual programming presents, and I think that as we go forward, most successful organizations will incorporate some of these things we've learned over the past few months."
When the National Lieutenant Governors Association (NLGA) holds its 2021 Annual Meeting in Point Clear, Alabama, in August, it will be the first time the organization has hosted an in-person session like this since December 2019. "We were under no pressure from our members to resume 'normal' meetings, but when we decided we were ready, we had 100% support from them," says Julia Brossart, NLGA's director. "Once we told them that we'd be holding the meeting in person again, they told us how much they'd missed the opportunity to see each other."
NLGA is a small organization, with a membership that includes 55 lieutenant governors as well as corporate partners. "There are only three of us on the staff," Brossart says, "and we had to adjust to a new way of doing things really quickly." Their last Federal-State Relations Meeting, which is held each year in Washington, was scheduled for March 18, 2020, "so we had to cancel that one at the last minute, while we waited and watched while the states were shutting down. Then the team was forced to get up to speed with digital and virtual offerings in a hurry. But we've had a really enthusiastic response to the ones we've done. It turns out there are things you can do virtually that are harder to pull off in person, and we will continue to make use of this kind of programming, not as a replacement for in-person meetings, but as a supplement to them."
The Public Affairs Council will be resuming its in-person events, too, holding its annual State and Local Government Relations Conference on Sept. 28 and 29 in Alexandria, Virginia. Kelly Memphis, the Council's manager of government relations and stakeholder engagement practice, is also a partner chair of NLGA. "As a partner chair, I'd been in touch with Julia throughout the year, and when she told me they were going back to in-person meetings, it was a kind of eye-opener. I thought, 'Wow, it's real. Things are starting to go back to normal.'"
Cautious Adjustment
Organizations, while eager, are being cautious as they make the adjustment. "Our State and Local Conference will be the Council's first major in-person meeting since the pandemic, and it will be slightly scaled back," Memphis says. "It will be a little shorter than in past years, so people can kind of ease back into it, with some bonus virtual content that comes with their registration to round out the learning. We're also capping attendance, and people who cannot attend can access that bonus virtual content. But there won't be any hybrid offerings. We don't want to give attendees a halfway experience. We want them to have a full experience."
NCSL's annual legislative summit, scheduled for November in Tampa, Florida, will also be somewhat scaled back. "We usually have 5,000 or 6,000 attendees, which includes legislators and staff, but also sponsoring corporations and unions and some academics," says Carlson, who expects about 3,500 this time. "A lot of this depends on other organizations' travel policies. Some states had travel bans in place at least until June 30, and some sponsors have limited travel budgets."
Lots of Moving Parts
Put differently, there are a lot of moving parts to put together events like these. "You have to remember that when we were planning our programming for the year, our members — being the second highest-ranking elected officials in their state — were doing things they never had done before," says NLGA's Brossart. "They were dealing with health and safety protocols, regulations, things like that. They were also having to schedule and reschedule important events in their own lives. One of our members won't be able to be with us in late August because that's when she's getting married. These things happen."
Life goes on, shutdown or no. Elections were held over the past several months, and about 10% of NLGA's members are new. "They came into office during the pandemic," Brossart says. "So our members are also looking forward to putting a face to a name — and to making new friends and discovering things they have in common. There's nothing like striking up a casual conversation with someone in the coffee line after a session. People discover what they have in common, and whether they're from a large state or a small one, whether they are Republican or Democrat, those differences disappear." (A return to bipartisanship? One can hope.)
As eager as people are to get back to so-called normal, we've all learned a lot over the ordeal of the past year. "One thing we'll take away from this experience is that you can reach a lot more people virtually than you can in person," Carlson says. "Because some organizations have limited budgets for travel, they can only go to maybe one in-person meeting a year. But they can take advantage of a lot more opportunities if they're on Zoom or some other virtual platform."
A Bargain for Expertise
But another important takeaway is this: It's a lot easier — and cheaper — to line up expert presenters for virtual meetings than for in-person ones. At NCSL's Base Camp last fall, speakers included Dr. Deborah Birx of the White House Coronavirus Response team under President Donald Trump, Amy Walter of the Cook Political Report, former Secretaries of Education Arne Duncan and Margaret Spellings, Larry Kudlow of the Trump administration's National Economic Council, and actor Chris "Captain America" Evans.
"There's no way we could have gotten all of those thought leaders at one time if it had been an in-person event," Carlson says. "For an in-person event, you have to book these people months in advance, and you have to arrange for their airfare and their lodging and the limo service from the airport. But we could get them on short notice, and we didn't have to pay them as much because they don't have to travel. You don't even have to charge as much for the event, because you're not footing the bills for little things like meals or snacks or even coffee. That means a lot more people can attend."
Big Savings
Possible savings are already being quantified. Rob Carey of MeetingsNet reports that a virtual offering can cost up to 80% less than an in-person event. "In-person is always going to be the most effective for bonding and relationship building," says Annette Gregg of Meeting Professionals International. "But then you can layer on the virtual platform and add value without cannibalizing the in-person event. If your annual meeting has 3,000 attendees but now you have a high-touchpoint virtual experience that attracts 3,000 more people who never would have traveled to the event, that's a win."
Maybe so, but Zoom fatigue is real. "Elected officials are 'people persons,'" Carlson points out. "They crave mixing with their constituents, and as things open back up, they'll have more opportunities to do that."
Lobbyists will benefit too. "There's nothing that can build trust between lobbyists and policymakers like in-person meetings," Memphis says. "Government buildings on Capitol Hill are open again, many statehouses are opening again, and there's just a different feeling. We've learned a lot over the past several months about how effective virtual meetings can be, and we'll be able to apply some of those lessons to improve our work in the future. But it's just so valuable to be able to get together again, face to face. I've heard from many of our members that they are excited to learn and network in person. And I'm excited too."
Learn more about the Council's State and Local Government Conference.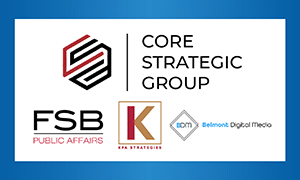 Core Strategic Group companies, FSB Public Affairs, Belmont Digital Media and KPA Strategies. The leaders in integrated public affairs solutions. Learn more at www.corestrategicgroup.com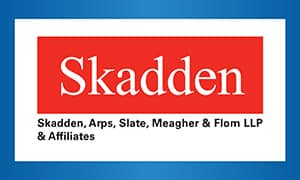 Skadden advises clients on campaign finance, pay-to-play, lobbying and conflicts of interest in connection with federal, state and local laws.