How Are Women Lobbyists Handling Harassment?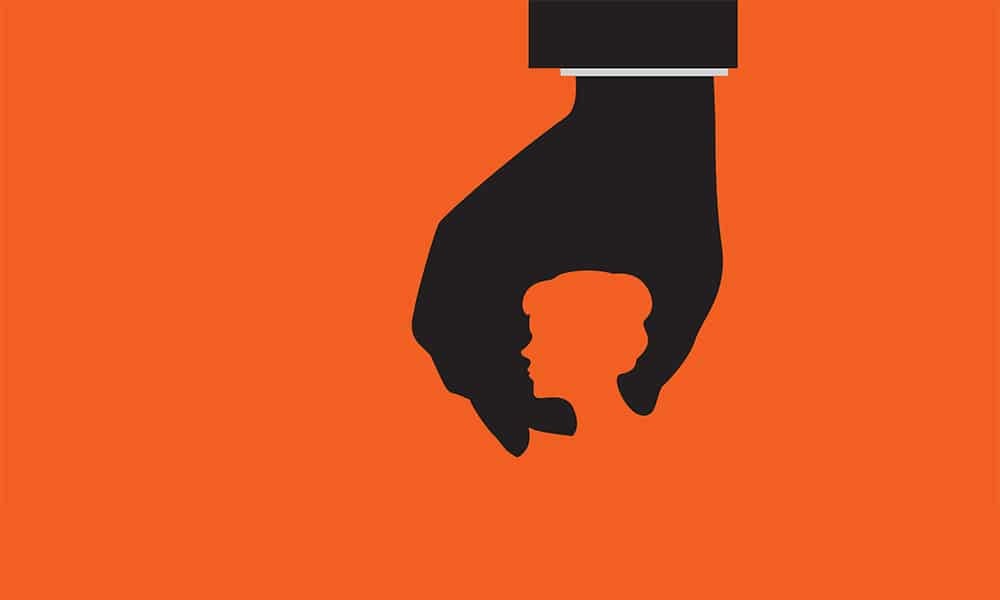 February 2018
For Adama Iwu, the breaking point came at a work-related event outside the State Capitol in Sacramento early last year.
At the gathering, Iwu, the Western states' government affairs manager for Visa, was groped by a man, an industry peer, in the presence of professional colleagues — and the men in the room did nothing to stop the assault.
They said they figured she knew the man. Even if she had met him before, Iwu says, "that doesn't mean when I spent three minutes pushing him off me that I didn't want someone to step in and say, 'She said, 'no,' stop." What she found especially galling was that the group had just finished talking about the Harvey Weinstein case and what men can do to prevent sexual harassment.
Having had enough, Iwu organized more than 150 other women who signed an open letter taking a firm stand against sexual harassment by members of the California Legislature and demanding protection and accountability. They also created a website where other women can post their support.
"Each of us," the letter read, "has endured, or witnessed or worked with women who experienced some form of dehumanizing behavior by men with power in our workplaces." The signatories included political consultants, past and present lawmakers, Republican and Democratic officials and other lobbyists.
Since the Weinstein story broke, two California legislators have resigned their offices, and 18 others from around the country have resigned, announced their retirement or faced some form of reprimand. Six members of Congress have been forced out of office after having been accused of sexual harassment. And Iwu ended up on Time's Dec. 18 "Person of the Year" cover.
"Charges of harassment came cascading through statehouses across the country, leading to investigations, resignations of powerful men and anguish over hostile workplaces for women that for years went unacknowledged," The New York Times reported in December. "Amid this reckoning, one group of victims has stood apart: political lobbyists."
Female lobbyists are "especially vulnerable in legislatures and in Congress because, unlike government employees, they often have no avenue to report complaints and receive due process. Lobbyists who have been harassed are essentially powerless in their workplaces, all-dependent on access to mostly male lawmakers for meetings and influence to advance legislation and earn their living."
On Capitol Hill, staffers may be getting some protection if a bill that passed the House on Feb 6 can get through the Senate in some form. The Hill reports that the bill would "streamline the process available to Capitol Hill staffers to report harassment, provide additional resources for people filing complaints and establish transparency requirements for taxpayer-funded settlements to resolve cases." It would also require the members of Congress accused of harassment, rather than tax payers, to pay for settling these cases.
But what's not clear is if lobbyists and other non-government employees will be protected.
Protecting Themselves
Female lobbyists who have been harassed or who learned about it from colleagues are  figuring out how to protect themselves, though they cannot accomplish this alone. "We whisper and exchange information about who is 'safe' and who you have to watch out for," Iwu says. "But we're not content with that. Much more needs to be done."
Jean Cantrell, head of government relations for Philips Lighting, says some of her peers rely on "work-arounds," in which a female lobbyist always brings another woman when she meets with a legislator at a hotel restaurant, for example. But this "buddy system" means any such assignment requires two lobbyists when it should call for only one. If the lobbyists are billing by the hour, the meeting costs twice what it ordinarily would.
Also, such tactics put the responsibility on the victim, which isn't quite fair. "It isn't the female lobbyist's behavior that is the problem," says Elizabeth Bartz, president and CEO of State and Federal Communications, Inc., of Akron, Ohio. "It's the male legislator's." Virtually all of the harassers are men preying on women. "We hear war stories from our members," says Beth Loudy, executive director of the State Government Affairs Council in Alexandria, Va., "This is about power in the workplace and extends far beyond statehouses. That just happens to be our members' workplace."
Relentless Pressure
"The lobbyist's bread-and-butter is her relationship to powerful men," says Christopher Metzler, the former senior associate dean for human resources at Georgetown University. Metzler, who has investigated hundreds of sexual harassment cases, says elected officials "have outsized egos to begin with, so the only thing that will bring about real change is relentless pressure. That can involve leaking information to the press, as risky as that can be. Realistically speaking, there are few legal protections in a situation like this — no way to lodge a formal complaint."
Even so, more and more often, women in this business are no longer willing to change their behavior when they believe they are doing nothing wrong. "I wouldn't dare tell a young woman entering into this profession how to be safe — how to dress or talk or any of that," Iwu says. "But what I would tell her is that you no longer have to cope with harassment the way women have done forever, which is internalize it and eat yourself alive with shame, asking what you wore or did that 'invited' this treatment. Those days are gone."
Unfortunately, the culture and the law that governs sexual harassment have yet to catch up. "As others have pointed out, the difficulty for lobbyists is that the harasser is not an employee of the same company, where company policies and procedures can be followed and you can complain to the company's human resources department," says Evan Gibbs, an employment lawyer with Troutman Sanders in Atlanta. "It is comparable to the Weinstein situation in that the women he harassed were not employees of his company but other people in the film industry who looked to him to help them with their careers. They needed the relationship to succeed."
A possible legal response — but one very few lobbyists would be willing to make — is to sue their own employer.  "Not many people know this, but Title VII, which is the federal law covering sexual harassment and gender discrimination, prohibits employers from allowing their employees to be harassed by a third party," Gibbs says. "Ultimately, [the employer] is responsible whether the person committing the harassment is an employee or not. If you work for a restaurant, the owner of the restaurant is required by law to protect their wait staff from harassment by a customer. The same holds true for lobbyists and elected officials."
Risking Relationships
Plus, some lobbyists have experienced harassment from clients, which can also make the situation challenging. In such cases, they might complain to the client's HR department, but they do so at great risk to their relationships with the client's company. And there's no guarantee they will derive any satisfaction from such a complaint.
In one respect, going to an HR department to complain can actually make matters worse, Metzler says. "Sexual harassment is too often seen as something set apart from the general culture of a company. Too often, HR departments still see their job as protecting the company by making the problem go away. What they don't realize is that by failing to protect the victim, the HR department can open up the company to massive liability."
Another problem, Metzler says, is that even when a company decides to turn a complaint over to its outside counsel to investigate, "the outside counsel almost always sees everything from the company's point of view, which creates a conflict in itself. The way to investigate a complaint properly is to turn it over to a law firm that isn't already working for the company."
Going Public

It is a rare lobbyist, of course, who wants to jeopardize her career — which depends on maintaining relationships with lawmakers — by going public with her accusations, much less sue her own employer. She can go to the press, "which eats this stuff up," says Bartz. In their letter, Iwu and her colleagues managed to generate great media coverage for their position without naming names of legislators.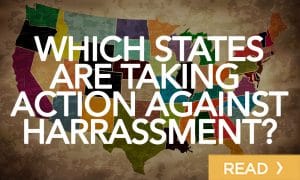 As a result of their letter, the California State Legislature has begun hearings on the issue, and the Subcommittee on Sexual Harassment Prevention and Response, described by Iwu as "dormant for years" is meeting regularly again. Meanwhile, a growing number of states have taken action too, passing or stiffening sexual-harassment rules, investigating claims and punishing lawmakers who prey on lobbyists. In Oregon and Washington, the action was a response to letters like Iwu's signed by some 300 women.
In Illinois, where more than 160 women signed a letter of their own, lawmakers are now required to attend a sexual harassment seminar. The legislative state inspector has also been empowered to investigate 27 ethics complaints against lawmakers.
That's certainly progress. But the reaction in Illinois provides proof that much educational work remains to be done. That's because the Illinois legislature has also taken a position that critics say is misguided — because it is designed primarily to prevent harassment by lobbyists, not harassment of them, Senate Bill 402 establishes a $5,000 fine for violations and requires lobbyists to take a sexual harassment training course within 30 days of their registration or renewal; they also have to have a written sexual harassment policy of their own, or their company's.
"I don't get it," Bartz says. "Lobbyists have never been the problem."
Want More Information on This Topic?
Contact Laura Horsley, marketing and communications director, Public Affairs Council

Additional Resources
Americans Expect More from Businesses
---