Public Affairs Has Never Been More Relevant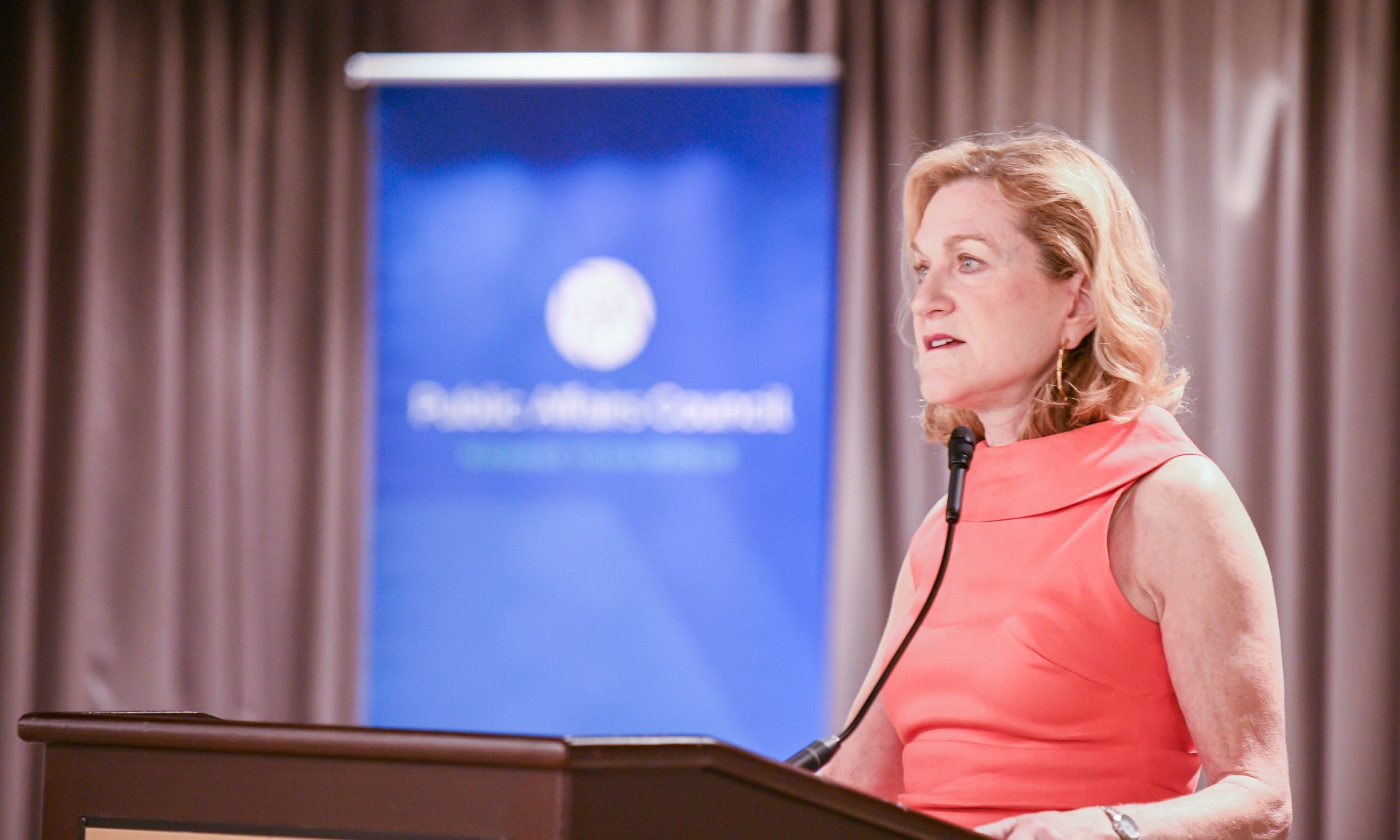 2023 Public Affairs Council Chair Mary Moore Hamrick
Ever notice how, at times, certain words keep coming up again and again in conversation with friends and colleagues? Words that seem to define a moment? For me, right now, that word is "relevant."
I can't recall a time when the business and political environments were this tumultuous, or when our profession and the work of the Public Affairs Council were more relevant in helping our organizations, employees, policymakers and other stakeholders meet their challenges.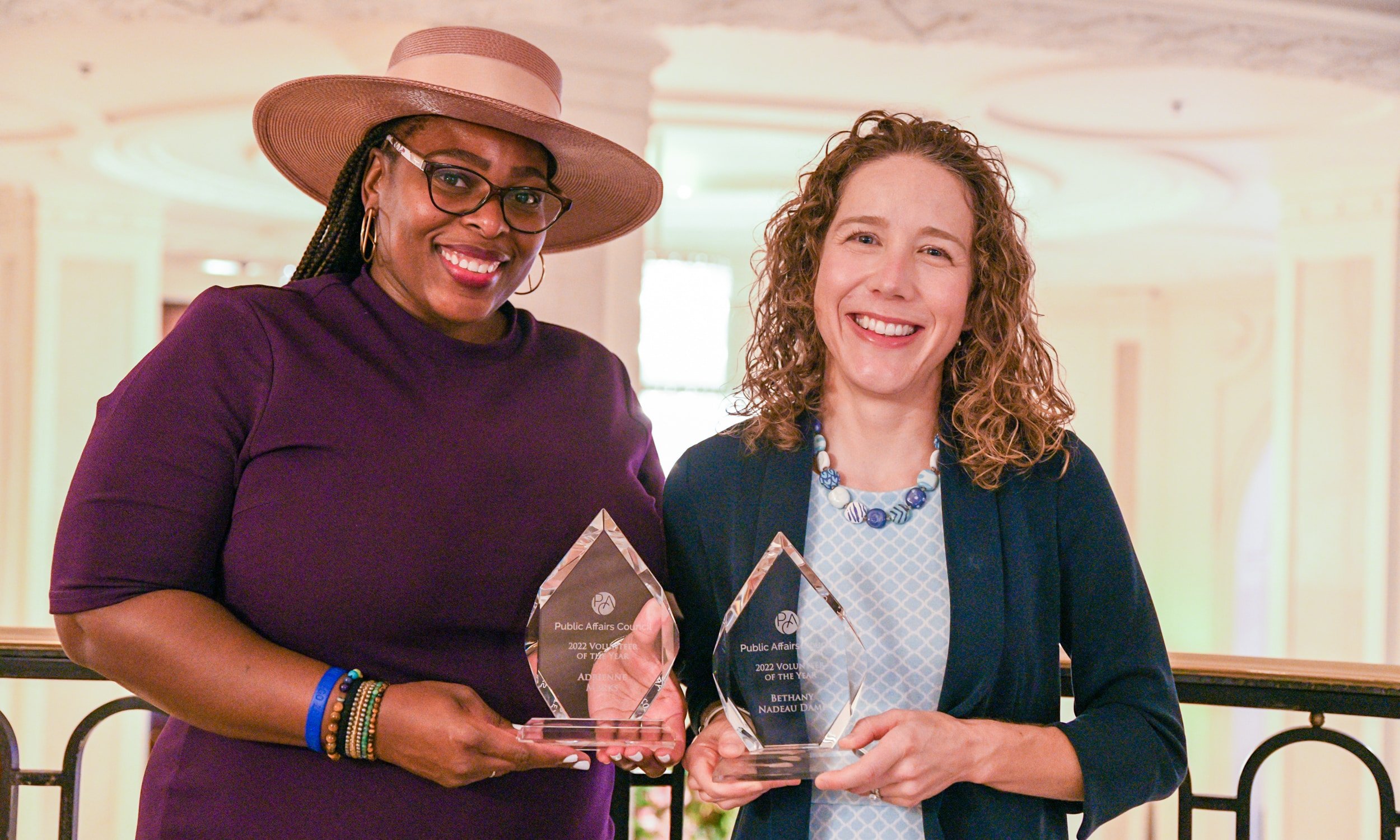 2022 Volunteer of the Year recipients Adrienne Marks (left) and Bethany Dame
The Council's impressive growth in membership tells us that our role as the profession's leading provider of executive education, thought leadership and expertise has never been more important. We are at an all-time high for both membership revenue and number of members.
A hearty thank-you and congratulations to immediate Past Chair Karen Himle for her leadership in guiding the Council through the continuing pandemic and economic downturn while ensuring we were always delivering the high-quality services that our members need most. Thanks also to the terrific work of Council staff and the membership team for making this the year of the member.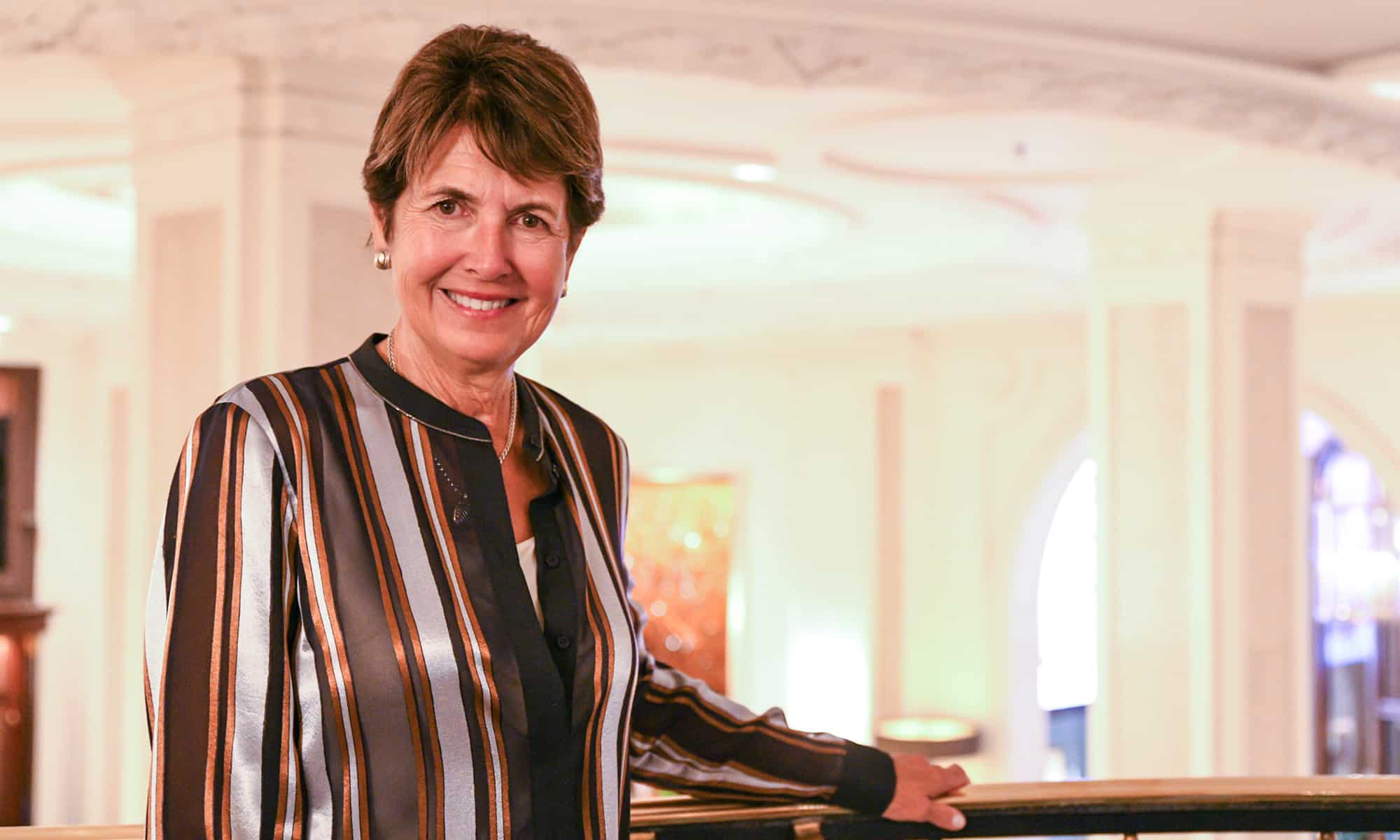 2022 Public Affairs Council Chair Karen Himle
An example of these landmark services is Membership Plus. Launched 18 months ago, the program has far exceeded our expectations for organizations signing up to take advantage of unlimited workshops to ensure their teams have broad access to essential programming. In the past year, our workshop registrations have doubled in large part due to Membership Plus.
Prioritizing Social Impact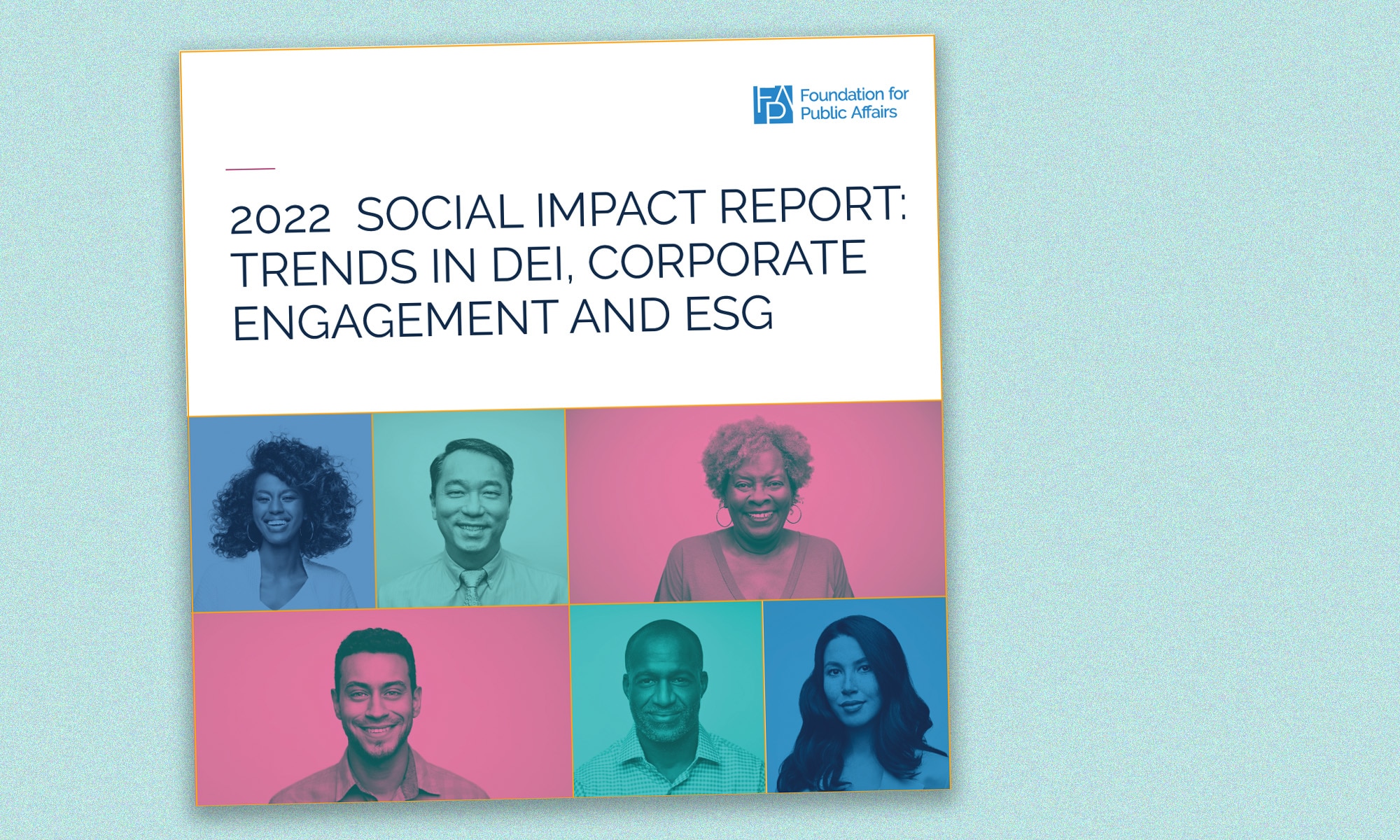 Corporate responsibility and diversity, equity and inclusion (DEI) are a priority for the Council. Last year, through Karen's vision, we elevated our social impact initiatives by developing educational programming and research to help companies manage their corporate responsibility, and environmental, social and governance (ESG) programs. We held a successful new signature event — STRIDE: A Social Impact Summit — that focused on social priorities and strategies.
We also followed up on groundbreaking DEI research we published in 2021 with the 2022 Social Impact Report: Trends in DEI, Corporate Engagement and ESG. We found that while the racial and ethnic diversity of the profession has increased slightly since 2021, it is still low at just 20%. Moreover, the lack of diversity of the field discourages individuals from entering the profession. The good news is that more and more organizations are working with external groups on social impact programming and building DEI strategies and goals into their company's strategic plan.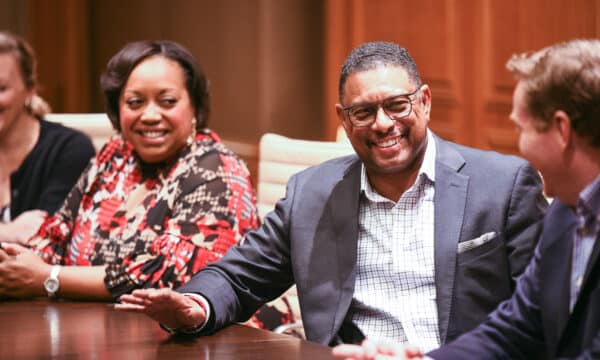 Public Affairs Council Board members Kendra Brown (left) and Roi Ewell
These data will help us target new services, and none of this would have happened without the vision of the Council's Social Impact Committee. We greatly appreciate committee members' ideas and willingness to volunteer.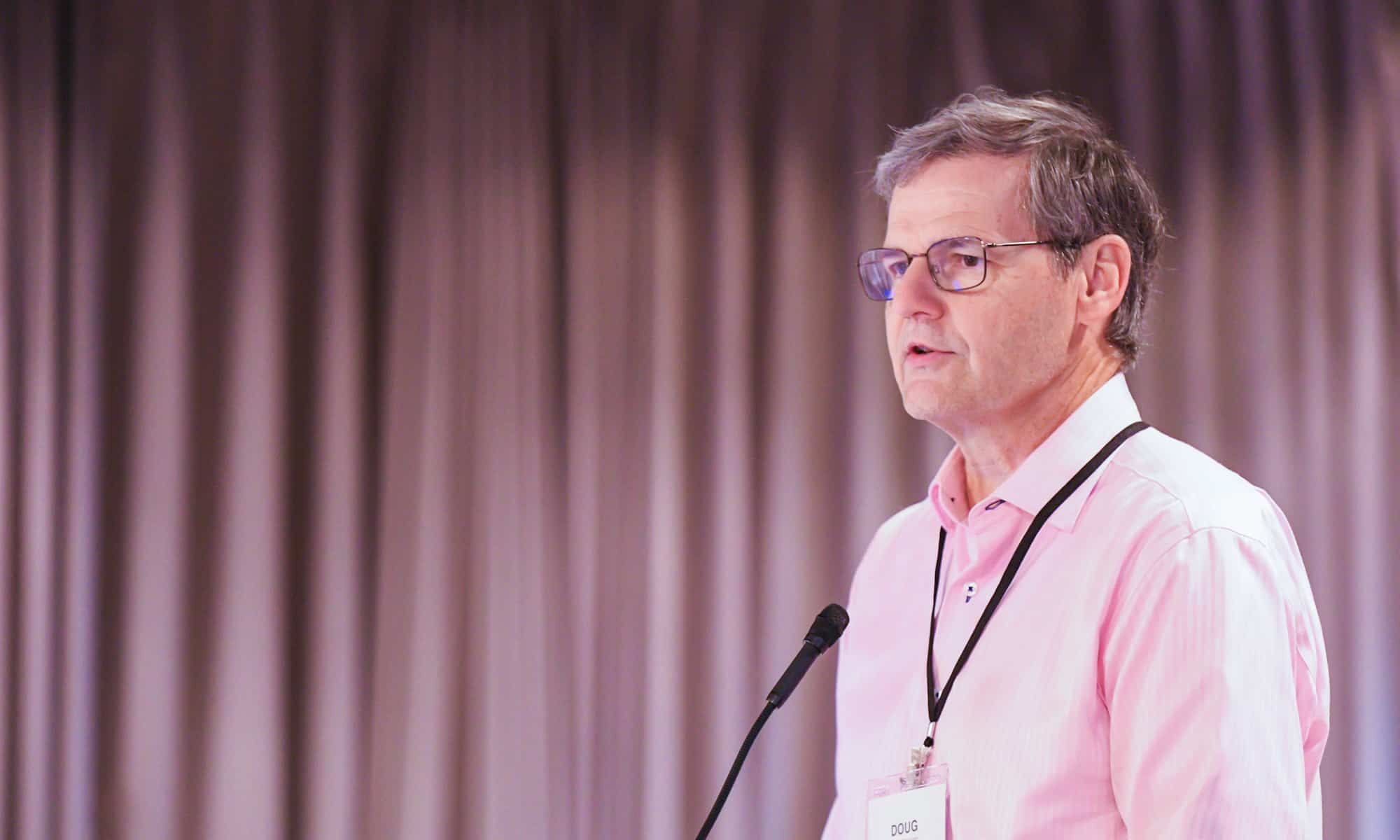 Public Affairs Council President Doug Pinkham
The Council continues to build its reputation as a nonpartisan voice of reason on numerous issues covered in the news media. We had one of our strongest years of media coverage to date in 2022, when we were interviewed by political and business reporters from Axios, Politico, Fast Company, CNBC, The Washington Post and the Financial Times, among others. Trust in politics and business, political involvement and social corporate engagement were among the topics Council experts talked to reporters about the most.
Our research continues to elevate the Council's role as a thought leader on many topics. Reporters we connected with on the anniversary of the Jan. 6 insurrection, for instance, often quoted our experts and cited our research. This article in Politico Influence provides an excellent example. In 2022 the Public Affairs Pulse survey examined the social issues that the public wants large companies to be most involved in and the outrage many Americans have expressed about Washington politics. Axios extensively cited our Pulse findings on regulation in an article on how Americans view government's role in industry.
Other notable research last year included our 2022 Salary Surveys of government relations, PAC and grassroots professionals, which had more than 1,000 respondents, and the 2022 Trends in European Public Affairs Survey Report.
The Council's flagship newsletter, Impact, continued to help public affairs professionals understand and tackle challenges unique to our field. Last year we earned the attention of readers with popular articles from Nathan Gonzales such as "What If It's All Wrong? 2022 Election Edition" and "Five Races to Watch for a GOP Wave." Other features that resonated include "Actions Speak Louder than Press Releases," a piece by Council President Doug Pinkham on how companies were preparing for the expected demise of Roe v. Wade, and "The Great 'Reshuffle' — How Leaders Retain Talent" with strategies for surviving a tumultuous job market.
Bringing the Community Back Together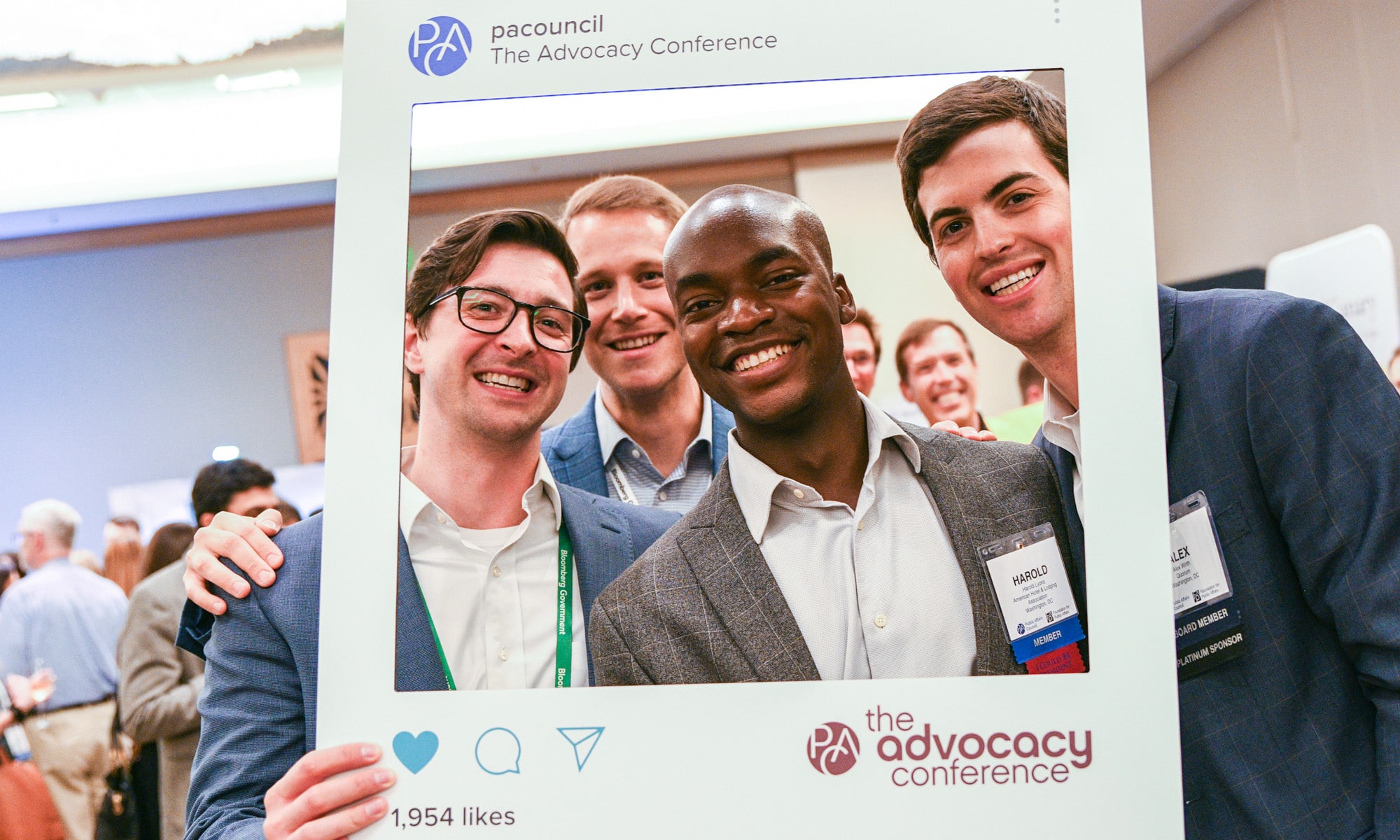 Attendees of the Council's 2022 Advocacy Conference
With all the success of the past year, what might define 2022 the most was our decision to bring the public affairs community back together for our in-person signature events. Members tell us again and again that convening with peers and friends at such events as the Advocacy, PAC, and State and Local Government Relations Conferences is what brings them the most value.
Even before COVID-19 forced us all to pivot to virtual learning, the Council was offering virtual options for workshops. That not only helped us stay ahead of the competition during the worst of the pandemic, but also taught us that members actually prefer shorter programs delivered remotely. Today our webinars and virtual workshops mixed with in-person large events and seminars provide the right balance of peer gathering and practical learning.
A key component of all of this is our online community Council Connect. It grew exponentially during the pandemic as a smart way to connect with others, crowdsource solutions and quickly access a vast library of resources, and it keeps growing. In 2022 resource downloads and site logins both increased by roughly 100%.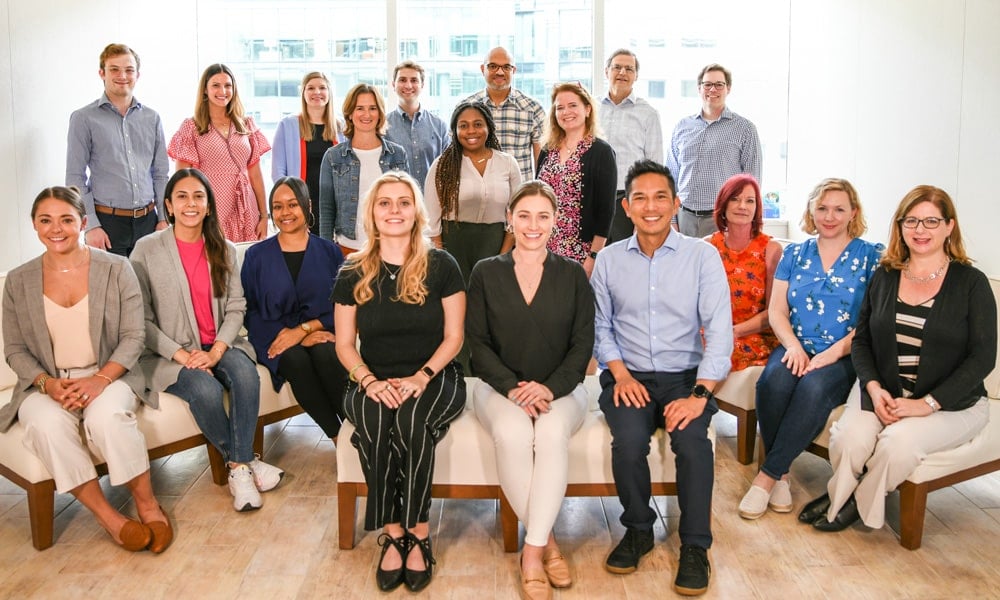 How will we stay relevant in the year ahead? By keeping two steps ahead of the trends and challenges we see emerging in the field and by using that knowledge to predict and meet the coming needs of members.
We're going to leverage the success of our social impact offerings by expanding ESG training
with a focus on the often complex "how to" of implementing these programs. Our guidance will also help senior public affairs professionals manage their ESG and social issues strategies through a series of master classes.
Our most exciting — and important — social impact program will be the launch of the Hogans Fellowship through the Foundation for Public Affairs. This new cohort program will provide skills training, mentoring and networking opportunities for a diverse set of public affairs professionals with a focus on retention of and advancement for emerging leaders. Look for more information on how to apply in the coming weeks.
The value of public affairs to the business community is a big part of what makes our work so relevant. One of my priorities in the year ahead is to show the vital role of public affairs in navigating political and reputational risk. One way to do this is by developing closer ties with business and policy schools as well as boards of directors of companies and other organizations. In coming months, Council members will be provided with a customizable slide deck on "Making the Case for the Value of Public Affairs."
We'll continue to leverage our media presence with outreach to key business publications, focusing on the strategic importance of public affairs. Doug was quoted a couple of weeks ago in Worth on why MBA programs need to teach public affairs as a key business strategy. Expect to see more coverage like this in the year ahead.
And look for more valuable intelligence for the profession in 2023. We'll be releasing our PAC Benchmarking Reports and the State of Corporate Public Affairs, both essential benchmarking tools for the community, as well as our annual Pulse survey and an updated version of one of our most popular publications, Measuring and Communicating the Value of Public Affairs.
Beyond that, we'll be leveraging the expertise and experience of Council board members through regional speeches and presentations. We have an impressive brain trust in the individuals that make up our board, and we plan to put them to work.
Thank you for your support and for taking advantage of the many programs and services available to Council members. This is our moment!
Three Great Ways to Benefit from Council Membership in 2023
Make professional development the resolution that sticks. Take advantage of the 100-plus webinars, workshops, seminars and signature events we offer each year. While you're at it, enroll yourself or a team member(s) in a certificate program in PAC and Grassroots Management, Government Relations and Lobbying, or Public Affairs Management. And don't forget that the best way to access all this training is to enroll your company in Membership Plus — you'll have unlimited access to all our workshops for your whole team for one low price. pac.org/upcoming
Put our staff experts to work. Need to know how the latest compliance regulations affect your PAC programming or what digital advocacy strategies will work best for your next campaign? Call or email our staff experts. They answer hundreds of questions from members every year, and they can't wait to talk to you.
Nerd out with Council research. We've built a research library for the public affairs community, with much of it free or discounted for members. Looking for the latest PAC benchmarking data? We've got you covered. Putting together a DEI plan for your organization? We've got research on how well the profession is performing in areas of training, hiring, strategy and partnering. Want to know if your salary and benefits match or beat the market? Check out our new salary survey reports.