A Visit With Michael Cowden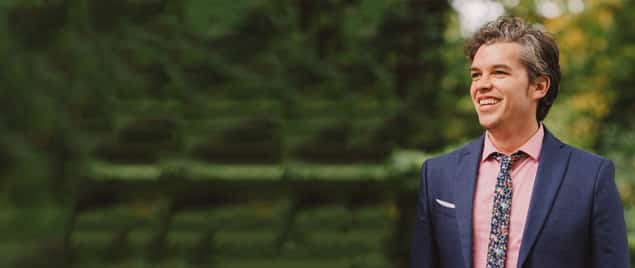 January 2018
Michael Cowden
Manager, Community Outreach
International Council of Shopping Centers
Tell us about the International Council of Shopping Centers.
It's easy, judging from our name, to be confused about what we do. Unlike other professional associations, such as the National Retail Federation who strictly represent retailers, we represent the retail real estate industry. We represent brokers, developers, economic development groups, local governments and retailers looking for space. We have over 70,000 members in over 100 countries serving consumers and communities alike.
How is the industry changing today?
Retail tenants no longer just mean stores like Old Navy and Nordstrom. Retail tenants can also include restaurants, fitness centers, and even doctor's offices and health centers. So the category is expanding. And every year we have a deal-making event in Las Vegas so all these players can get together and meet each other. That event gets a lot of attention, but we have regional events as well and also international programs.
Retail itself is changing too, right? We've seen downtown department stores give way to shopping centers, which gave way to shopping malls, and now many of them seem to be struggling. We also saw the rise of specialty stores — boutiques — and now big-box stores like Target with groceries, a Pizza Hut Express and a Starbucks. And of course, there's been the arrival of online shopping, with brick-and-mortar stores struggling to adjust.
That's somewhat true. The perception is that malls are struggling, but the occupancy rate remains high at around 93 percent. It is the tenant composition that is changing and allowing malls to remain relevant. Retail always follows consumer preferences, and those preferences change. What's increasingly important, also, is consumer experience. This is especially the case when there are so many options available to us and when consumers seek an authentic experience.
Talk about authenticity.
I feel like I've been fairly successful in my own career because I have no trouble being authentic. Maybe that's because I'm a proud Hoosier, meaning I'm from Indiana, which is a really unpretentious kind of background to have. But a lot of people and a lot of organizations struggle with this. Consumers today can smell fakeness a mile away, and your business will suffer if you don't offer an authentic experience — or a pleasant one. When you have to stand in line at a cash register and you realize the person running the cash register is less interested in whether you are getting what you're paying for and is more interested in making you sign up for the credit card, that's a turnoff. Retailers are facing a lot of change, and that can be tough.
What's a good example?
Look at Sears. In its day, it used to be like Amazon is today. It had all the tools. It had its brick-and-mortar stores, of course, but it also had its catalog. It had a huge brand. But it struggled to adapt to changing consumer preferences. I think all of us suffer from something like Attention Deficit Disorder these days. So consumers are always torn by the different options they can choose from. They can buy something from the store or they can order it online. And increasingly, they go to the store first, to see and feel and try a product, or even have an interaction with the salesperson. But they like the option of being able to go home and order the product online.
And communities themselves seek an authentic retail experience, too, right?
Communities today understand the importance of vibrant retail, which is necessary for their economic well-being. And that can take many forms. Here we can help them. They come to us, for example, and say, "We want a Trader Joe's," because Trader Joe's is a hot brand right now. What works better, though, is for them to come to us with a broader vision, a strategic plan. We can work with them to achieve that vision. It's not as simple as getting a Trader Joe's.
What policy issues are important to your members right now?
Our members watched the tax reform debate closely and are also behind e-fairness, which refers to efforts to make it possible for states to collect sales taxes on online purchases, which is only possible if the retailer has a physical presence in that jurisdiction. In 1992, in Quill Corp. vs. North Dakota, the Supreme Court struck down the state's attempt to impose a tax on Quill, a mail-order vendor located outside the state that was selling office supplies to North Dakotans. That decision came down 25 years ago, well before Amazon and the rise of online shopping. Now the state of South Dakota is seeking a Supreme Court review of the Quill case based on their own litigation over the collection of state sales tax, and ICSC has filed an amicus brief in the case. Our members want a level playing field, so taxes are collected on all transactions. The sales tax generated in retail is the lifeblood of our communities, funding schools and firefighters and all those other vital public services.
Want More Information on This Topic?
Reach Mike at mcowden@icsc.org or 202.626.1408
Additional Resources
A Visit With … Jonathan Grella
---