What Makes a Corporate Crisis Stick?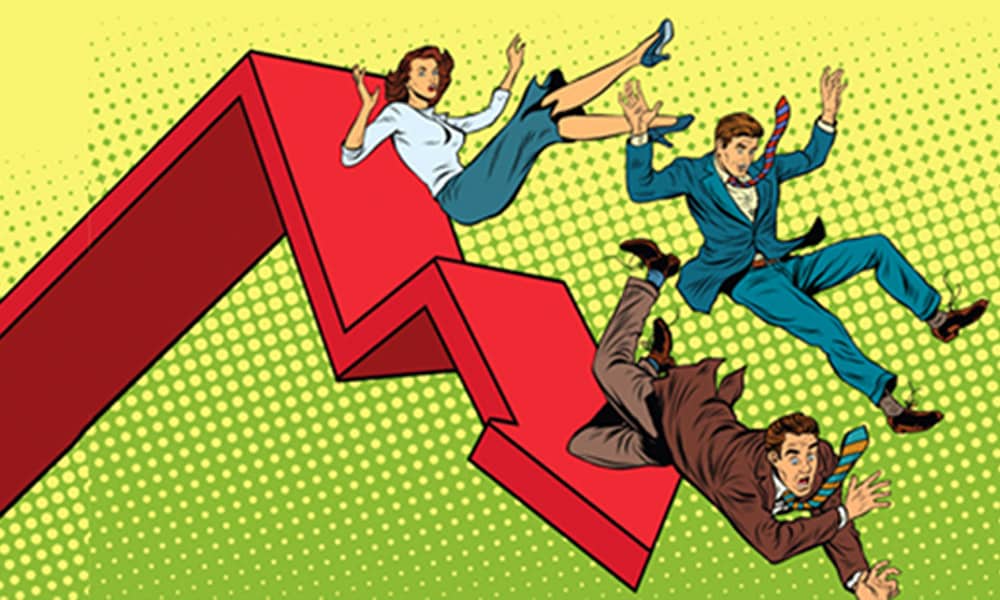 April 2018
By Doug Pinkham, President, Public Affairs Council
Many consumers get justifiably upset when a company makes a costly mistake, faces a scandal or is embroiled in a controversy.
But why do some controversies grow into a crisis? And why do some crises "stick" while others fade away in a few days or weeks?
There are many variables in play but, for starters, we need to learn who is most outraged by different crises and what actions they take when a company disappoints them. That's the focus of a new study by the Public Affairs Council and Morning Consult that examined 21 business crises and controversies.
The poll, which surveyed 2,201 American adults in March 2018, asked respondents how they would react to specific calamities ranging from environmental damage to corporate scandals to major layoffs. The goal was to learn not only how people felt, but also how they might act out their feelings.
Corporate crises Americans considered most serious were: companies making illegal campaign contributions; companies ignoring sexual harassment or discrimination claims; companies whose computers are hacked, resulting in the theft of the survey respondent's personal data; and companies violating environmental laws.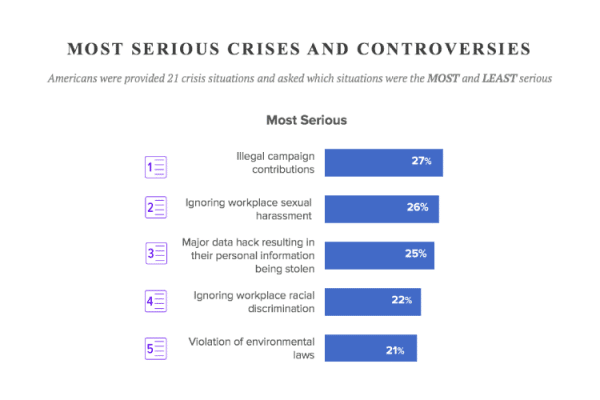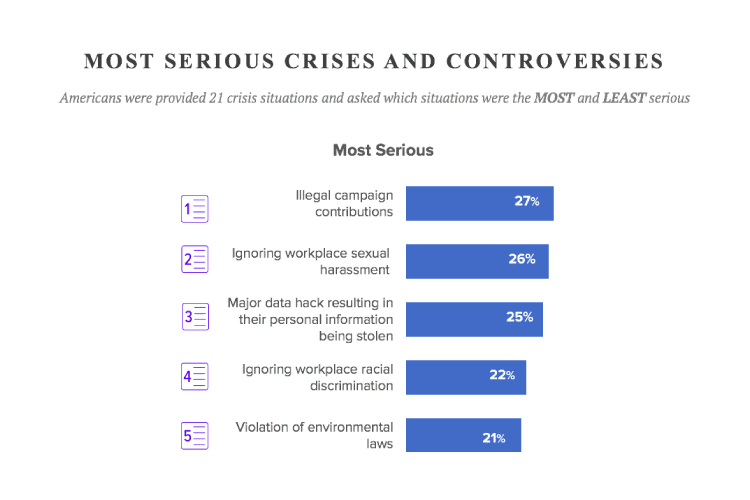 The study found that many people are more likely to quietly halt purchases from a company than make negative comments about it to others. This was especially true for Americans age 65 and older. In an era of ubiquitous social media, more folks would still rather "walk out" than "speak out."
For example, if a company were accused of ignoring sexual harassment or racial or gender discrimination in the workplace, 61 percent said they would not remain a customer, yet only 48 percent would publicly criticize the company. Given the ease of complaining to others versus finding a company in alignment with one's values that sells great products, this sounds counter-intuitive.
Survey respondents were also asked if they would support tougher regulations for companies accused of "serious moral or legal wrongdoing," a generic expression of a corporate scandal. Democratic women, in particular, said they would want government to take action, with 73 percent supporting stricter laws. Overall, 69 percent of Democrats would call for tougher regulations, compared to only 58 percent of Republicans.
While young people are often considered to be less tolerant of sexual harassment and discrimination than older generations, the poll showed the opposite result. In three harassment/discrimination scenarios, there was a direct correlation between age and lower tolerance for bad behavior in the workplace.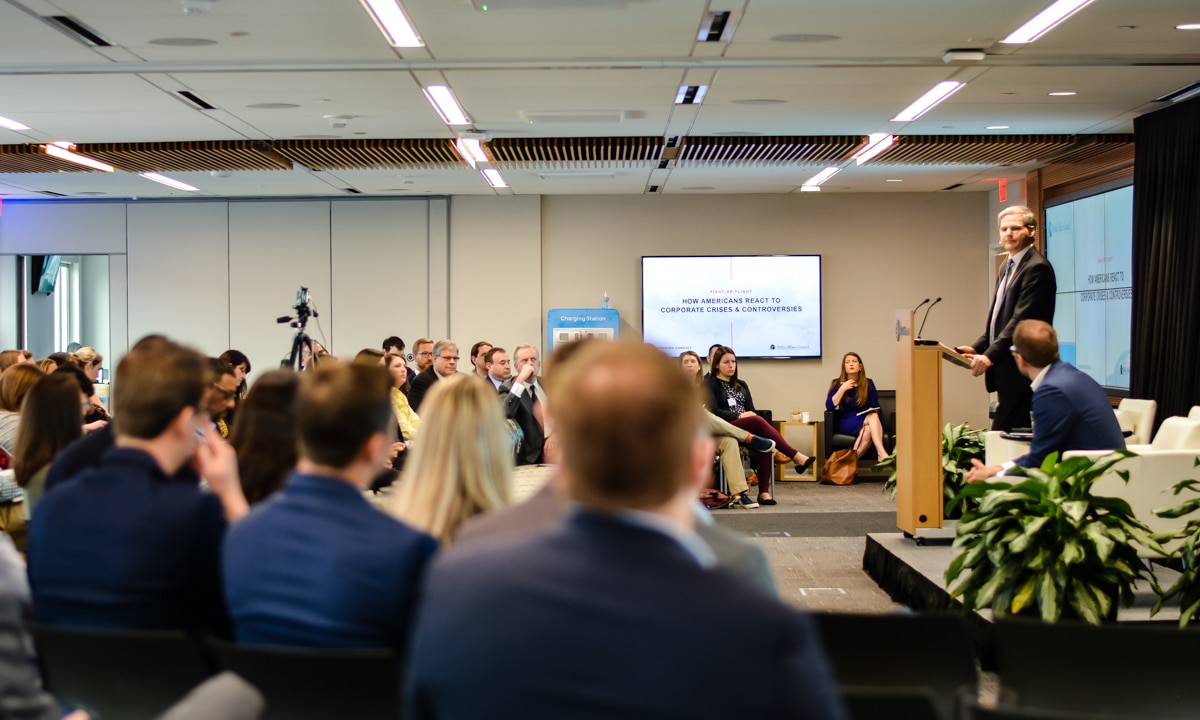 Council President Doug Pinkham discusses the corporate crises most concerning to Americans during an event to announce the findings of the Fight or Flight study. 
The poll tested different responses to a crisis to see what a company could do to earn back the public's trust. In the case of a company executive caught breaking the law and being quickly fired, one scenario had the company promise to resolve any problems but decline to provide details about a "personal matter." This approach caused 41 percent to have a more favorable view of the company. But if the company had apologized for the incident and promised to provide updates as problems were resolved, 58 percent had a more favorable view.
Similarly, when a firm gave few details about major staff cutbacks, only 32 percent of respondents had a more favorable view of the company. Favorability increased to 36 percent when it explained that it needed to reduce headcount and expenses to preserve other jobs and remain competitive.
A big jump in favorability occurred, however, when the company announced that the CEO and other senior executives would reduce their own salaries by 20 percent until business conditions improve. This effort to share the pain of restructuring resulted in 56 percent saying they felt more favorable about the company. What's more, the percentage likely to remain a customer increased sharply and the percentage likely to make negative comments declined.
Read the full findings or view the FB live video at the event announcing the study results.
Want More Information on This Topic?
Contact Doug Pinkham, president, Public Affairs Council

Additional Resources
How Public Opinion Affects Public Affairs
---