Winning Trust in an Era of Distrust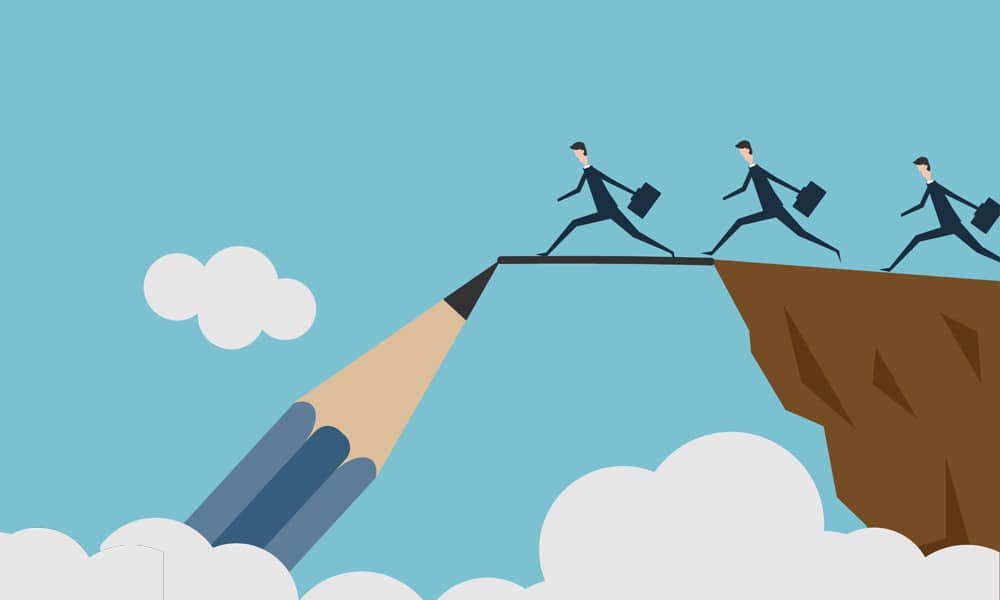 By Laura Horsley
Marketing and Communications Director
Public Affairs Council
Should your close-knit groups of friends and family form the foundation for your trust and confidence in political information?
Whether they should or shouldn't, it turns out that they probably do.
The 2018 Public Affairs Pulse survey, which polled 2,202 American adults, found that friends and family are the most trusted source for political news — 71 percent of us trust this source. On first blush that might not sound all that surprising — after all, these are our comrades, our confidants; why wouldn't we trust them? But when you consider that the news media came in second place at 46 percent — a full 25 percentage points back — you realize that we really are pulling inward in this era of distrust.
It's a little scary to consider that less than 50 percent of Americans trust the news media. The 2018 Edelman Trust Barometer found that, for the first time, the media is the least-trusted big global institution (compared to government, business and NGOs), and declining trust in social media has helped to fuel this trend. "People have retreated into self-curated information bubbles, where they read only that with which they agree, as if selecting their playlist for music," the Edelman report states.
But if there is a silver lining, it's one that could benefit the business community and public affairs professionals. Close on the heels of the news media in trust rankings for political news sources are trade or professional associations (45 percent trust) and businesses (44 percent). These numbers are in line with Edelman's findings on trust in experts, such as technical and academic experts, and a growing trust in CEOs who are "rewarded for speaking out on issues."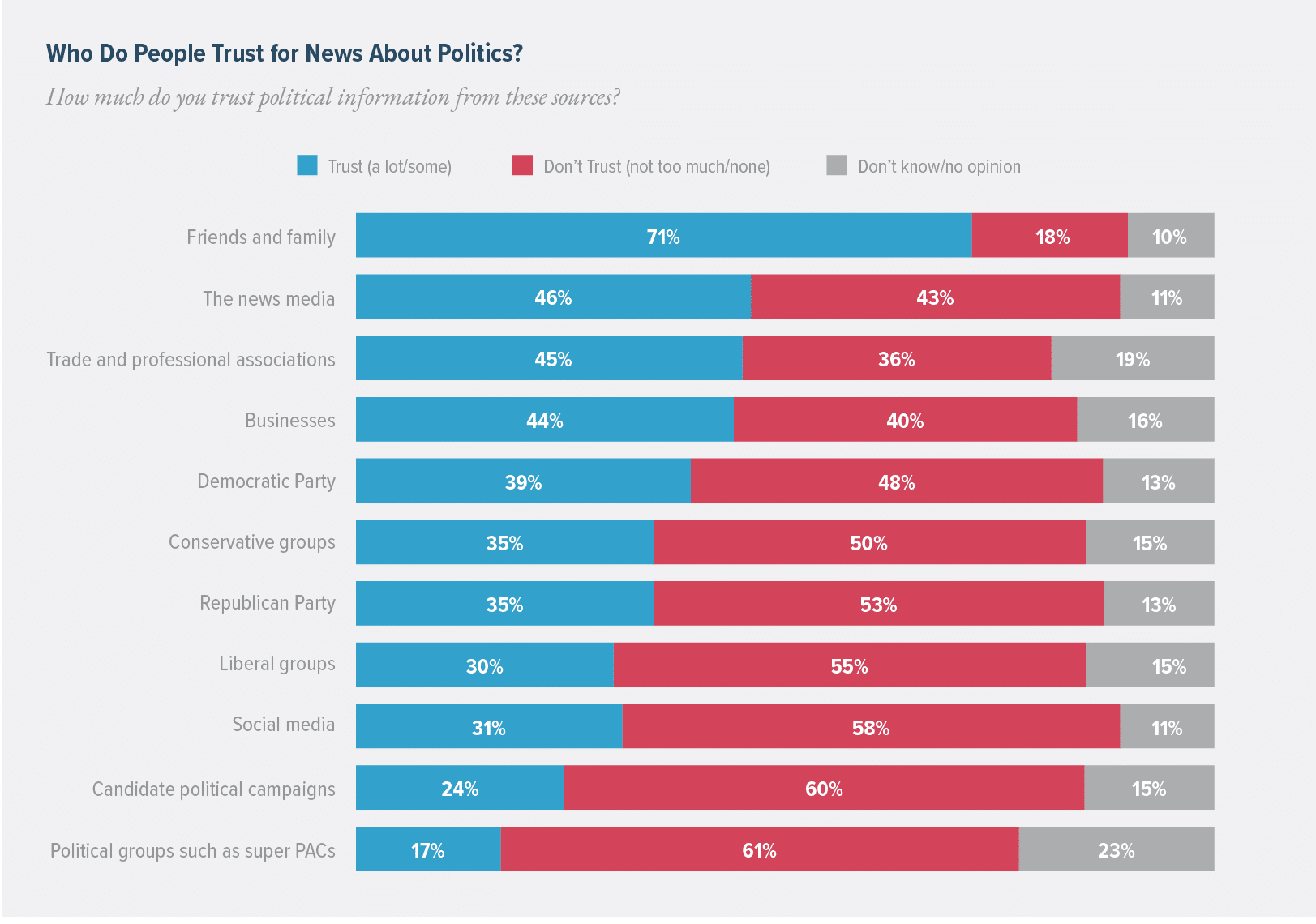 Associations that leverage the knowledge and respect of the experts in their membership — in media outreach, industry coalitions or testimony before Congress and other bodies — can earn the public's confidence. Businesses that take a thoughtful but decisive lead on social issues important to their customers, and even better the general public, can claim their slice of trust as well. Examples of both include the respect that AARP has earned on Medicare issues, that the Business Roundtable has earned on tax reform, and that Apple CEO Tim Cook and other CEOs have earned on the topic of immigration.
If the antithesis of distrust and fake news is authenticity and facts, then the business community and other professional groups can play an important role in regaining public trust and leading social change.
But what about our like-minded friends and family that we trust so much? It's natural that we look to those around us for help and affirmation when trying to sort out conflicting political views, so don't expect this pattern to change. But it's good to know that people are also seeking out experts in a time of uncertainty and animosity, and it's good to know that the experts are out there.