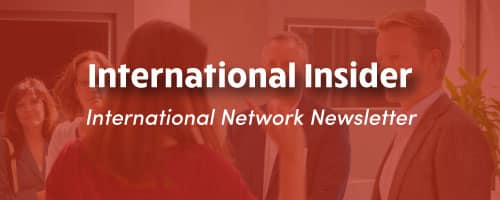 The Hunt for Talent: The View from India
by Charul Madan (India) and Julian Ha (Washington, D.C.), Heidrick & Struggles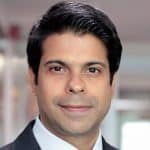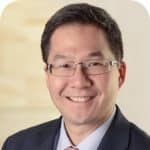 We have experienced increased demand for public affairs talent in India across the following industry segments:
Indian IT Services and Technology: As the government pushes for local IP registration, "Make in India" takes prominence and U.S. policy around visas becomes more stringent. And as
companies transform from offering just services to also including products, Indian IT service companies are strengthening their PA teams – including teams based in the U.S. and Europe.
Start-ups: For the sharing economy, e-commerce, and FinTech, the law and regulations aren't well written or fully understood at a state or federal level and are constantly changing. This requires start-ups to work more closely with the government to help them evolve a responsible, yet growth-enabling ecosystem.
Large Diversified Indian Business groups: Indian business groups find themselves dealing with multiple regulators and therefore a need to centralize the PA function and build specialist teams.
Media: Content production, ownership and regulations around media are evolving, creating an emerging need to build an independent corporate affairs function, which up until now has been a role typically handled by the CFO and/or the head of legal.
Telecom: The sector continues to consolidate and evolve regulations around Data, OTT, etc.
Pharmaceutical and medical devices: In the last two years, the Indian government has capped prices on orthopedic knee implants and heart stents, which has directly impacted global companies that operate in the market.
Source of Talent: Public affairs in India is relatively new (just a decade old). Therefore, PA leads may move across sectors. Traditionally, talent evolved from the corporate communication function and has built specific sector knowledge over the years. The PA function is now seen as mission critical and has a very important advisory seat at the table. We are seeing many companies shifting their business leaders to take on the PA function. What we still lack is talent from the legal sector moving into this function, but we expect this to change over time. Given the paucity of talent, some companies have moved their public sector segment sales leaders to PA roles. However, this requires some coaching for talent to view long-term goals vs. short-term passion for closing a deal.
India Specific Nuances
CSR: Many PA leaders are also expected to have oversight of the CSR program for their company or country subsidiary. India became the first country in the world to mandate a minimum CSR spending for companies – 2 percent of average profits of the past three years for corporations above a certain size.
Titling: As trivial as it may seem, given the approach of the new government and expectations, most companies have their PA leaders designate strategic initiatives, or PA and strategic investments or corporate affairs and strategic engagements or even digital government. The sponsorship of this function in Indian startups is from the CEO/founder, but reporting is mostly to the CFO/or someone from the executive team. While expectations on the deliverables for the role can be tactical, there is an opportunity to further elevate and develop this function given its strategic goals.