By Manon de la Selle, Policy Officer at Institut Montaigne
The first round of the 2017 French presidential elections will be held on April 23, and each day candidates are unveiling and detailing their political ambitions for the country, some of which might have an impact on the international business environment. While a few policy proposals are consensual among all candidates — taxation of profits made on French soil by large internet groups such as Google, Facebook and Amazon — the diversity of the propositions begs the examination of their respective potential consequences. Manon de la Selle, a policy officer at Paris' Institut Montaigne, examines the various economic policies proposed by the country's five main candidates: François Fillon, Emmanuel Macron, Benoît Hamon, Marine Le Pen and Jean-Luc Mélenchon. The first debate among the five candidates was held last week. After the first round of elections on April 23, a runoff between the two leading candidates will take place on May 7.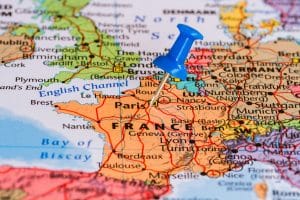 François Fillon, the right-wing candidate, and Emmanuel Macron, the centrist candidate who polls currently suggest has the greatest chance of winning this election, both advocate to cut corporate taxes to 25 percent by the end of their presidency, to introduce a flat tax of 30 percent on all capital income and to relax labor laws. While Fillon wants to remove the wealth tax altogether, Macron intends to change it to a tax on real estate assets. Despite this slight difference, both visions are bound to attract investment and could be of high interest to foreign companies that are either already subject to French tax or are looking to invest in the country.
Meanwhile, Socialist Party candidate Benoît Hamon, endorsed by economist Thomas Piketty, points to potential automation of jobs and has proposed a tax on wealth produced by robots. If his prediction turns out to be true and automation does replace a large number of workers, this measure might influence companies' decisions to produce in France, assuming that other countries will have different policies on the matter.
On different ends of the political spectrum, Marine Le Pen, the far-right candidate, and Jean-Luc Mélenchon, the far-left candidate, each defend their own kind of protectionism. Indeed, Le Pen's key proposed measures include a referendum on whether France should leave the European Union and eventually return to a national currency, the franc. Mélenchon, for his part, aims to radically reform the current European treaties and does not exclude France's unilateral withdrawal from the treaties if discussions with other EU members on this point fail. Beyond their similarities regarding European issues and the consequences these propositions would have on the global economy (new trade barriers, potential devaluation of the new currency in the case of Frexit), the two candidates also share a common aversion for libertarianism and the current banking and financial system.