United Network for Organ Sharing (UNOS)
About the Position
Job Description
The Policy and Community Relations Department leads advocacy and engagement efforts with OPTN members, key leaders, and other transplant community stakeholders. The Department engages these stakeholders and other additional experts to identify problems, understand community perspectives, evaluate issues, and develop potential solutions for the transplant community. The Department builds community relationships and advocates for OPTN/UNOS strategic initiatives. Policy and Community Relations staff guide the OPTN national transplant policy making process including promoting consistency with NOTA and the Final Rule. The Department assists with implementing other solutions including responding to member inquiries, providing guidance, and education.
The Policy Analyst serves as an integral part of a collaborative, cross-functional team in the Department. The Policy Analyst will guide committees to develop, implement, and post implementation evaluation of solutions for problems facing the transplant community. Specifically, to help conceptualize and plan policy analyses; manage tasks within established policy development processes; interpret and report quantitative and qualitative data analyses; and assist with policy implementation and evaluation. This is a highly visible role within the company and the transplant community. 
Key Responsibilities: 
Policy Analysis
•       Identify and prioritize problems facing the organ transplant community.
•       Identify and develop evidence based solutions to problems facing the transplant community.
•       Recommend solutions to volunteer decision makers on our Board and committees.
•       Determine level of community support for various concepts and proposals. This may include conducting focus groups or public opinion polling and analysis.
•       Research and respond to questions regarding policy interpretation and development.
•       Attend meetings with key stakeholders to scope, define, and determine potential policy solutions.
•       Ensure solution(s) meet overall stakeholder objective(s).  
Project Management
•       Estimate project sizes and necessary resources for committee projects. Compare project size estimates against actual costs/hours.
•       Build project plans for committee projects.
•       Communicate and track milestones, tasks, and deliverables to stakeholders.
•       Steer multi-functional, cross-department team in development of Board proposals. 
Consensus Building and Volunteer Engagement
•       Perform objective outreach to broader transplant and procurement community regarding potential policy proposals.
•       Solicit input from staff, volunteers, experts in the field, outside organizations, etc. regarding policy proposals.
•       Support relationships with community experts, especially Committee leadership, and internal staff in order to develop trust to lead Committee operations, analysis, and projects. 
Drafting and Communicating: 
•       Write, review, and edit multiple types of technical documents. This includes public comment proposals, briefing papers, and other documents related to OPTN governance. Submit deliverables according to contract requirements.
•       Conduct oral briefings for staff or Committee members regarding committee projects or topics or policy analyses.
•       Draft background materials for public comment proposals.
•       Prepare and/or present on transplantation and procurement topics related to Committee assignments.
Minimum Requirements
5 years of policy, business, healthcare, legal or other related experience
Critical Skills
2 years of demonstrated policy development, review or analysis experience.
Outstanding verbal and written communication skills.
Ability to understand systems and identify interrelated activities.
Highly organized with extreme attention to detail and the ability to meet deadlines in a fast paced environment.
Ability to manage several projects simultaneously and to work independently.
Collaborative team member, comfortable with taking on high levels of responsibility, meeting deadlines and delivering quality work.
Additional Skills and Qualifications
Comparable experience with policy development and implementation at federal, state, or healthcare organization is preferred
Experience with Literature reviews
Qualitative and mixed methods research is preferred
Project management is preferred
Transplant knowledge is preferred
Process improvement is preferred
Experience in transplantation and/or transplantation policy is highly desired.
Education
4-year degree in health policy, public policy, healthcare administration, public administration, political science, law, or related field, or equivalent work experience required.  Advanced degree or Juris Doctor (JD) preferred.
Physical Requirements
General office demands
About Us
The United Network for Organ Sharing (UNOS) coordinates the nation's organ transplant system, providing vital services to meet the needs of men, women and children awaiting lifesaving organ transplants. Based in Richmond, Va., UNOS is a private, nonprofit membership organization.
UNOS members encompass every transplant hospital, tissue matching laboratory and organ procurement organization in the United States, as well as voluntary health and professional societies, ethicists, transplant patients and organ donor advocates.
Top workplace in Richmond since 2013
UNOS is a great place to work! We're one of only a few organizations to be named a top work place in Richmond by the Richmond Times Dispatchfor 6 years in a row.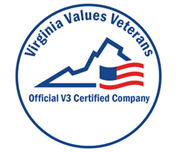 Virginia Values Veterans Certified
UNOS is V3-certified! V3- Certified companies work with the Department of Veterans Services and other strategic partners to support Virginia's Veterans.
Authorization
Must be authorized to work in the US. Sponsorship is not available for this position.
---
UNOS provide equal employment opportunity for all applicants and employees. It will not unlawfully discriminate or permit harassment against any employee or applicant on the basis of race, ethnicity, color, religion, national origin, gender, age, disability, familial or marital status, military or veteran status, sexual orientation, gender identity and expression, genetic information, or any other characteristics or classification protected under applicable law ("protected categories"). This policy applies not only to hiring, but also to working conditions, benefits and privileges of employment, training, appointments for advancement, transfers, layoffs, recalls, terminations of employment and all other terms and conditions of employment.
UNOS is also an affirmative action employer. It takes affirmative action to recruit and provide opportunities for advancement to qualified females and minorities, individuals with disabilities, special disabled veterans and other protected veterans. It hires and promotes based on job-related requirements and individual qualifications. Action is taken to ensure the fulfillment of this policy as to all phases of the employment process including hiring, placement, training, upgrading, transfers and/or demotions, recruiting, layoffs and termination of employment.
UNOS invites individuals with disabilities and protected veterans to identify themselves, if they wish to do so. Such communication will be kept as confidential as possible and will be used only in accordance with the law. Candidates may contact the EEO/AA Officer at employment@unos.org to self-identify or request an accommodation.
Learn more here