Policy & Community Relations Program Coordinator
United Network for Organ Sharing (UNOS)
About the Position
 Position Description
The Policy and Community Relations Department leads and develops all aspects of the policy development process for the Organ Procurement and Transplantation Network, including advocacy and engagement efforts with OPTN members, key leaders, and other transplant community stakeholders.
The Policy Coordinator serves as an integral part of a collaborative, cross-functional team in the Department. Working collaboratively with the program management team to manage a Department request system as well as individually on program-specific assignments, the Policy Coordinator supports various programs within the Department that enable PCR to meet its core responsibilities to internal and external stakeholders and advance Department goals.
Key Responsibilities:
Document Production and Section 508 Accessibility Conformance
Review documents for formatting, completeness, and compliance with general department and organizational standards
Review and modify Microsoft Word and PowerPoint documents to adhere to Section 508 accessibility standards throughout the policy development process
Create accessible Portable Document Format documents that conform to Section 508 standards throughout the policy development process
Edit documents including redaction of protected or confidential information for distribution to various audiences
OPTN Website Content Maintenance and Coordination
Publish Portable Document Format documents and edit content to OPTN website utilizing Umbraco content management system software
Review, confirm and execute internal requests to modify content on multiple policy-related OPTN website pages
Coordinate and/or troubleshoot OPTN website posting issues with Communications team as needed
Execute thorough quality control process for all policy-related OPTN website postings and confirm successful completion with internal team
Participate in functional updates and design improvements in collaboration with subject matter experts in PCR, Communications, and IT
Meeting Management
·        Coordinate department and cross-department meetings including weekly/biweekly staff meeting and monthly Project Update Meeting
·        Coordinate and schedule monthly committee meetings as requested by committee teams
·        Maintain multiple event calendars for internal and external stakeholders
·        Assist with the coordination and scheduling of regional and committee meeting schedules
·        Perform administrative activities related to regional and committee meetings including the following:
Customize regional meeting agendas, announcements and memos
Distribute regional meeting survey via RedCap to meeting attendees
Program and distribute surveys in survey tools (Survey Monkey, Google docs, etc.)
Send communications to regional mailing lists and individual members
Create Doodle polls, compile responses, and communicate final dates to staff and attendees
Schedule meetings via GoTo products and coordinate distribution of audio recordings and attendee lists with committee teams
Support and/or coordinate logistics for meetings as needed or requested
Committee Records Management
·        Add new subcommittees and workgroups and membership into Salesforce Customer Records Management system
·        Monitor and update committee rosters for all member types including OPTN volunteers, SRTR and HRSA representatives, and UNOS support staff
·        Monitor and update status of committee governing groups including subcommittees and workgroups to ensure appropriate activation/deactivation dates
·        Develop customized distribution lists using Salesforce records as requested
Contract Deliverables Coordination
Maintain HRSA meeting material deliverable tracker spreadsheets for committee teams
Monitor committee deliverables weekly and generate reminders for upcoming deliverables and timing
Identify and troubleshoot issues related to the appropriateness of meeting material postings in the OPTN Materials document library
Conduct monthly assessments of assigned committees to ensure active committee list accurately lists the subcommittees and workgroups for each parent committee and update active list appropriately
Audit the OPTN Materials document library on external SharePoint site to ensure all parent committee, subcommittee and workgroup materials are filed appropriately based on active governing group listing
Public Comment Moderation
Monitor public comment daily (Mon-Fri) in the Salesforce Customer Relationship Management platform as well as the public email box
Assess public comments based on comment standards and moderate appropriately within 24 hours of receipt
Coordinate with internal stakeholders and public commenters as needed to publish comments accurately and appropriately
Special Projects Support and Coordination
Support committee projects including coordination and other administrative activities associated with a committee project
Coordinate committee-specific activities that require coordination between committee teams and member programs
Collaborate with the UNOS Volunteer Coordinator and other staff to support the  OPTN committee volunteer appointment processes
Contribute to process improvement activities including updating and maintaining work instructions, process documentation and the Department SharePoint site
Assist with onboarding activities as requested
Plan, coordinate and execute various department events, trainings, and social gatherings including food and beverage coordination and audiovisual and meeting room logistics
Administrative
Monitor and maintain the department email box and calendar and direct incoming comments and questions to appropriate parties
Monitor and maintain the department AC request mailbox and process requests ensuring timely and accurate services
Coordinate schedules for Department director
Submit expense reports for Department leadership as requested
Order Department office supplies and maintain inventory
Create and maintain filing systems for the Department
Collect mail and distribute to staff
Minimum Requirements
2 years of experience in program management, client relationships, project coordination or equivalent work experience required.
Critical Skills
2 years of experience managing and prioritizing multiple tasks and directly supporting a team required.
Experience in meeting and event management preferred.
Proficiency with Microsoft Office products including Outlook, Word, Excel, and PowerPoint required
Excellent communication skills (oral and written) including active listening skills required
Highly organized and detail-oriented with proven experience to ensure quality services and products required
Problem-solving skills to address customer needs
Ability to work independently and collaboratively with teams
Ability to perform multiple tasks efficiently and effectively
Willingness to learn 508 document remediation and stay up to date with current training and standards required
Additional Skills & Qualifications
Experience with survey tools including Doodle, Survey Monkey, Google preferred
Experience remediating online documents to meet Section 508 compliance desired
Experience with Umbraco or other web content management system platform desired
Experience with learning and implementing new technology preferred
Experience with public policy and/or organ transplant terminology preferred
Experience with SharePoint collaborative platform desired
Experience with Salesforce Customer Relationship Management Software desired
Knowledge of HTML formatting and web page design desired
Knowledge of 508 web page construction as it pertains to HTML formatting desired
Commitment to continuous process improvement and best practice sharing with colleagues
Ability to align all work with the organization's vision, mission, and values and department goals
Ability to travel to committee and regional meetings as requested – 1 – 2 trips annually requiring 1 – 2 overnight stays
Education:
High school diploma or GED equivalent required.  4-year degree in business, public policy, or other related field of study preferred.  
Physical Requirements
General office demands
Some overnight travel
About Us
The United Network for Organ Sharing (UNOS) coordinates the nation's organ transplant system, providing vital services to meet the needs of men, women and children awaiting lifesaving organ transplants. Based in Richmond, Va., UNOS is a private, nonprofit membership organization.
UNOS members encompass every transplant hospital, tissue matching laboratory and organ procurement organization in the United States, as well as voluntary health and professional societies, ethicists, transplant patients and organ donor advocates.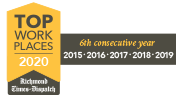 Top workplace in Richmond since 2013
UNOS is a great place to work! We're one of only a few organizations to be named a top work place in Richmond by the Richmond Times Dispatch for 6 years in a row.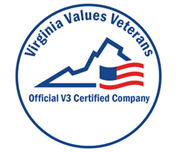 Virginia Values Veterans Certified
UNOS is V3-certified! V3- Certified companies work with the Department of Veterans Services and other strategic partners to support Virginia's Veterans.
Authorization
Must be authorized to work in the US. Sponsorship is not available for this position.
---
UNOS provide equal employment opportunity for all applicants and employees. It will not unlawfully discriminate or permit harassment against any employee or applicant on the basis of race, ethnicity, color, religion, national origin, gender, age, disability, familial or marital status, military or veteran status, sexual orientation, gender identity and expression, genetic information, or any other characteristics or classification protected under applicable law ("protected categories"). This policy applies not only to hiring, but also to working conditions, benefits and privileges of employment, training, appointments for advancement, transfers, layoffs, recalls, terminations of employment and all other terms and conditions of employment.
UNOS is also an affirmative action employer. It takes affirmative action to recruit and provide opportunities for advancement to qualified females and minorities, individuals with disabilities, special disabled veterans and other protected veterans. It hires and promotes based on job-related requirements and individual qualifications. Action is taken to ensure the fulfillment of this policy as to all phases of the employment process including hiring, placement, training, upgrading, transfers and/or demotions, recruiting, layoffs and termination of employment.
UNOS invites individuals with disabilities and protected veterans to identify themselves, if they wish to do so. Such communication will be kept as confidential as possible and will be used only in accordance with the law. Candidates may contact the EEO/AA Officer at employment@unos.org to self-identify or request an accommodation.
Learn more here