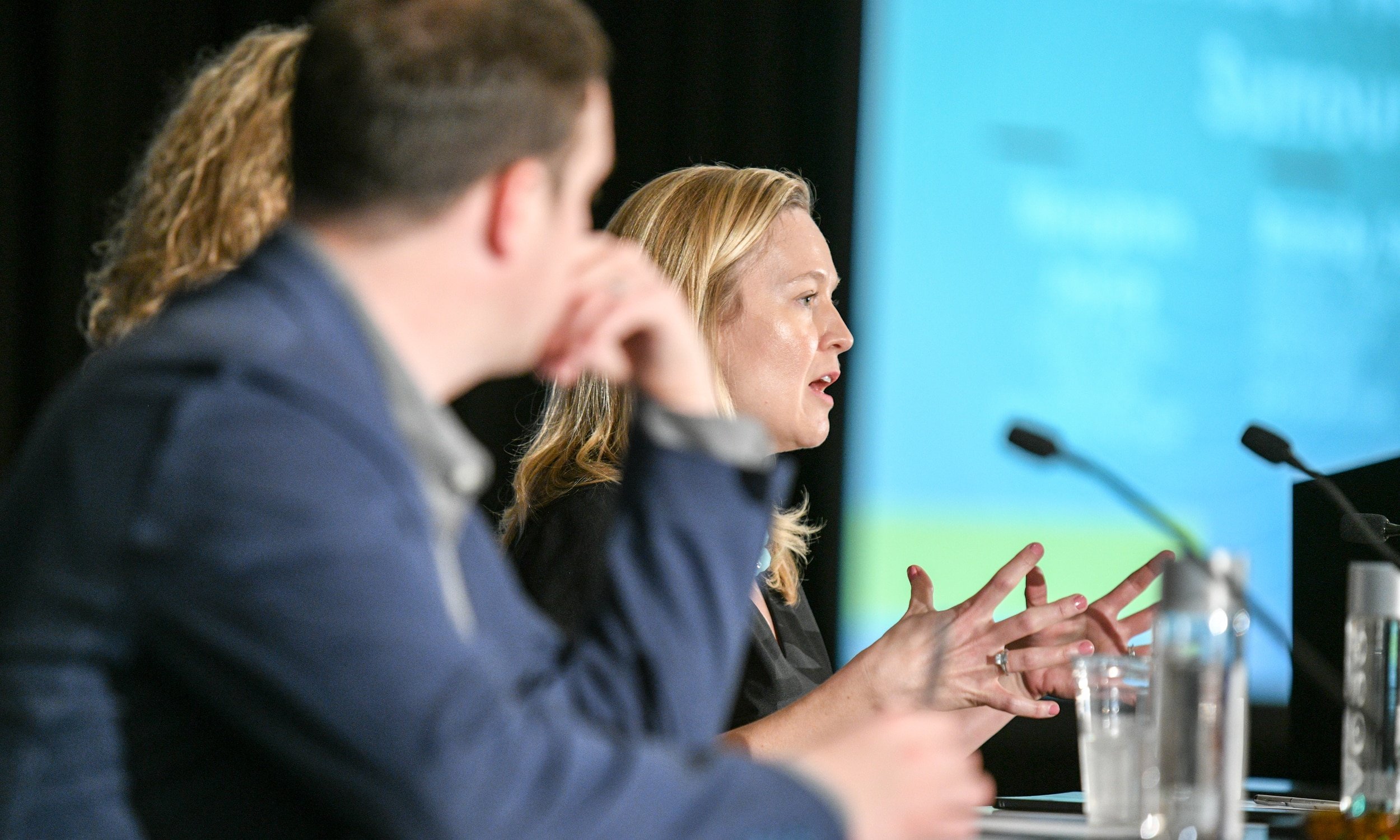 Leaders Groups
ABOUT THE LEADERS GROUPS
The Public Affairs Leaders Groups are comprised of Public Affairs Council members who have:
Recognized expertise and leadership in the public affairs community
Exhibited engagement with the Public Affairs Council, and a
Demonstrated commitment to upholding the Council's mission and goals.
Each Leaders Group is made up of up to 21 volunteer, mid- to senior-level public affairs professionals who do not otherwise serve on the Public Affairs Council's Executive Committee or Board of Directors and represent leading member corporations, associations, consultancies and other organizations.
These individuals provide thought leadership, industry expertise and community engagement in support of the Public Affairs Council while enhancing their personal network and leadership experiences.
NOMINATIONS PROCESS
More information about 2018 nomination process coming soon
Each June, the Council issues a call for nominations. Members in good standing are invited to submit application materials to leaders@pac.org and include the following:
A link to your LinkedIn profile or a copy of your resume
Answers to the following questions:

What are the emerging trends and issues you see impacting the public affairs community in the next three to five years?
How do you think the selected Leaders Group and the Public Affairs Council can enhance community and member engagement efforts?
How have you helped the Public Affairs Council advance its mission in the past year?
Why do you want to join the selected Leaders Group?
Nominations are due by July 18, 2017
Those who best represent the goals of the Leaders Group will be notified of their selection in August, with their three-year term to start in September.
In its first year, each Leaders Group will consist of up to seven individuals who will serve a three-year term. In years two and three, up to seven additional volunteers will join the group in both year two and year three until a maximum of 21 volunteers is reached.
RESPONSIBILITIES AND EXPECTATIONS
Expectations for Leaders Group members are to:
Be a champion of the Public Affairs Council
Foster engagement, networking and awareness within the community
Share insights on trends and issues affecting the community and how they intersect with the Public Affairs Council's executive education, networking calendar and resource development
Share at least one original article or resource annually
Serve on an advisory committee for relevant annual conferences, if applicable
Participate in related events across the year
Volunteer as an information resource for fellow members
Collaborate with fellow Leaders Group members, under guidance from the staff executive, to plan and execute free events
Participate in three Leaders Group meetings/conference calls per year
Assist with the selection of future Leaders Group members
LEADERS GROUPS PROFILES
Members are encouraged to submit their nomination for the Group that best represents their primary job function as well as the area in which they actively engage with the Public Affairs Council.
Advocacy Leader
Profile: Grassroots, advocacy, mobilization, and likely attendee of The Advocacy Conference or related events
Communications Leader
Profile: Digital and social media, communications, messaging, and likely attendee of the Digital Media and Advocacy Summit or related events
Corporate Responsibility Leader
Profile: Sustainability, CSR, philanthropy, community relations and employee engagement
Federal Government Relations Leader
Profile: Federal lobbying, issues management, D.C. office management and public policy
Global Leader
Profile: International public affairs
PAC Leader
Profile: Political action committees, compliance, fundraising, and likely attendee of the National PAC Conference or related events
State Government Relations Leader
Profile: State lobbying, regional oversight, regional and local issues, and likely attendee of the State and Local Government Relations Conference or related events