Emailing the experts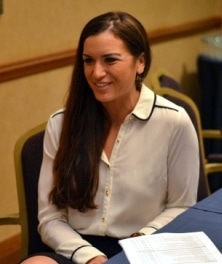 "The shining stars of public affairs are members of the Council: the people who are the most committed, the easiest to work with and collaborate with. I wanted to join six other organizations, but my boss would only let me join one. We went with the Public Affairs Council because it is the best value for the money.
"A concrete example of that value arose when the governor of our state was visiting our site and we needed a firm media policy in place — both for our employees and the visiting press. After only one email to the Council, I had several media policy samples, a template and a personal phone consultation suggesting best practices and talking points. I shared this with my entire leadership team, any employees interacting with the media on the shop floor and then with stakeholders, such as county commissioners and state police. This material is now being used as a model for other organizational media policies. I've now become a site visit expert for my company, and the policies I helped develop are serving as guidelines and parameters for our corporate North American headquarters.
"That's what the Public Affairs Council can do for its members. It's a repository for best practices, a sounding board, a quasi-consultant for your work, providing you with lessons learned and personalization for your career needs."
— Angelina Sulaka, manager, U.S. public affairs, GKN North America Services