This story originally appeared in the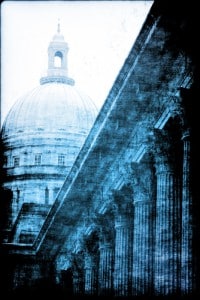 March 2016 issue of the Council's monthly newsletter, Impact.
Can you name the second largest public relations firm in the world?
Based on the number of employees, it's the U.S. government, according to a study by Open the Books, a nonprofit that encourages transparency in government spending.
Released in November 2015, The Department of Self-Promotion: How Federal Agency PR Spending Advances Their Interests Rather Than the Public Interest describes these employees as performing "public relations" functions, despite the fact that they are officially designated as public affairs officers, press officers or information officers.
As of 2014 — the most recent year covered by the study — Uncle Sam has on his payroll more than 3,000 "public affairs officers," spread over 200 federal agencies and offices.
The federal government paid more than $2 billion during the same period to 2,400 outside vendors — usually public affairs or PR firms.
Since 1913, Congress has prohibited the federal government from employing "publicity" agents, though the study seems to regard all of these functionaries as "propagandists."
Let the figures speak for themselves:
Federal PR employees made just under $11 million in bonuses from 2007 through 2014.
The biggest bonus ($35,900) went to John T. Burklow of the Department of Health and Human Services in 2012.
More than 400 new public affairs positions were created during this period, an increase of 15 percent.
Almost 2,000 public affairs officers (fully 60 percent of all such employees) were paid at least $100,000 in base salary in 2014.
Oh — and the largest PR firm in the world, according to the study? It's Edelman, with 5,300 employees.